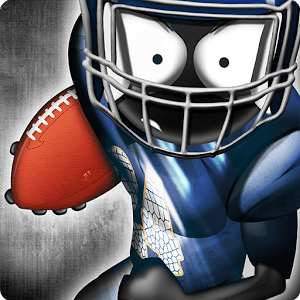 Stickman Football
American Football!, designed in a way you never played it before.
Be part of the action, be the Quaterback,
control your player directly
. Tired of just choosing moves from the playbook? Meet Stickman Football, play and
directly control your favorite hero in every detail, tackle, pass, run or trick
the defenders while going for your first touchdown!
Stickman Football finally joins the well known Stickman Sports game collection consisting of Stickman Soccer, Stickman Soccer 2014, Stickman Tennis, Stickman Tennis 2015, Stickman Basketball and Stickman Ice Hockey.
Experience pure football fun with fast paced gameplay, an astonishing atmosphere, stunning smooth animations, simple controls, insane action and tons of replay value. Choose your favorite football team and rank up while playing various seasons, cups in spectacular stadiums or simple dominate in a quick game or future football style matches. You have full control over your players with manual running, passing and tackling your opponents. Choose your favorite football team from more than 32 different skilled teams and lead them to glory!
• Stickman Football supports MOGA and other iOS 7 MFi game controllers
• From the makers of various top hits like Stickman Soccer, Stickman Basketball, Stickman Downhill, Stick Stunt Biker, Stickman Tennis, Stickman Cliff Diving, Stickman Base Jumper, Rope'n'Fly and more...
Features
• Bone-breaking tackling action
• Selectable tactics: short or long passes, running, punt, field goals, …
• Quick game and tutorial mode with football rules explained by your coach.
• Different season modes: Short Season, Long Season, The Bowl, Djinnworks Cup, North-West Cup, South-East Cup, Top 8 Tournament
• Bonus Future Football game
• 32 football teams to choose from
• Various stadiums and configurable game time
• 4 difficulty levels for longterm motivation (easy, medium, hard, pro)
• Simple yet powerful touch controls with timing control
• Match statistics
• Smooth animations with 60 frames per second
• Compete with your friends with the integrated world ranking leaderboard
• Various achievements to unlock
• MOGA and MFI Game Controller support
• Pure football action!
Take a look at the Stickman Football Trailer : https://www.youtube.com/watch?v=pqiI7ib4tyk
Feel free to post your ideas, we will try to implement them as soon as possible
Thank you very much for all your support and interest in our games! We would love to hear your suggestions!
Developer
Djinnworks GmbH
Category
Sports
Last Update
October 30, 2015
Update notes
Improved performance and compatibility fixes

Football Season is Never Over with Stickman Football and BlueStacks 2
Are you ready for some football? Now, it's time to quench that thirst for extreme gridiron action with the ultimate sports app for Android. Stickman Football is now available to play on your Android-powered devices or right on your home computer using the new BlueStacks 2 app for PC and Mac. Other hit games in the series have brought the classic stickman out from his 2-D world and right into our wide world of sports. Stickman Soccer, Stickman Soccer 2014, Stickman Tennis, Stickman Tennis 2015, Stickman Basketball and Stickman Ice Hockey have already won fans over around the globe, and now Stickman Football is set to do the same.

Not only a game of stickmen, Stickman Football has deep controls to allow players to really create their own destiny. No more simply choosing plays from a playbook and hoping for the best. Choose your favorite football team and hit the gridiron to begin strengthening your team. Rank your team up while playing through seasons against highly competitive AI contenders.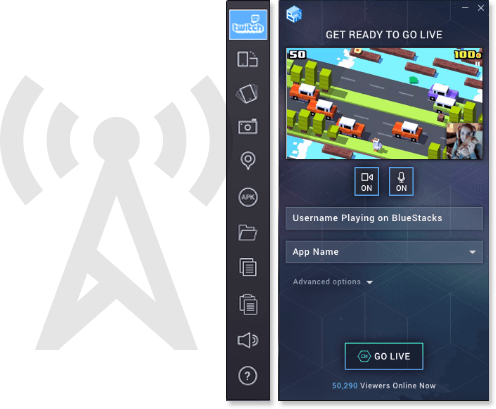 Score a Touchdown With Twitch and BlueStacks 2
Football is more than a game. It is a way of living. This kind of passion comes from fans all around the globe. Help unite these passionate football fans by broadcasting Stickman Football to Twitch.tv when you use the free BlueStacks 2 player. With the latest version of the BlueStacks 2 player, users are now able to stream Stickman Football with one-click control. Throw away the extra equipment and wires when you can simply click, play, and stream any Android game or app. Join millions of other Twitch broadcasters in changing video games forever.