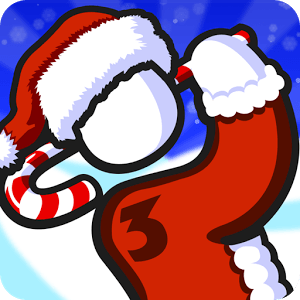 Super Stickman Golf 3
The award winning Super Stickman Golf series is back and better than ever! Super Stickman Golf 3 is packed full of new courses, power ups, collectable cards, game modes, multiplayer madness and a ton of new surprises for you to discover. It's a new spin on a classic game!
Master the 20 new courses on your own or square off against your friends and players from all over the world in one of the many multiplayer modes. Be it turn-based play or real-time race mode, Super Stickman Golf 3 has enough content to keep you playing for years!
Collect all the cards and change the way you play. You know you are the best golfer around, so prove it by unlocking all the characters, hats, ball trails and more.
Features:
- 20 Brand New Courses
- Turn-based and real-time multiplayer modes
- Crazy New Power Ups
- Add Spin To Your Ball
- 35 Unique Characters
- Over 65 Hats That Change Gameplay
- Look Your Best With Over 40 Stylish Ball Trails
- Lots of Achievements
- Downloadable Courses
- New Game Modes
- Daily Races and Rewards
- Flappy Golf mode!
You'll love SSG3!
Developer
Noodlecake Studios Inc
Category
Sports
Last Update
December 14, 2016
Update notes
Celebrate the Holidays with some Super Stickman Golf 3 cheer! Unwrap the new holiday themed courses and golfers. And don't miss out on the new achievements and Turn Based multiplayer modes waiting for you under the tree this year.
This gift is for everyone, naughty or nice!
Features:
New Holiday Courses
Holiday Character Styles
Course Based Achievements
New Turn Based Multiplayer Modes

Award-Winning Golf Action is Back
The award-winning golf series is back with Super Stickman Golf 3. Come out and enjoy a day of zany golf with twenty of the craziest fairways you have ever seen. Courses don't simply adhere to our known world of physics, but instead, they take on a life of their own as they bend, turn, and twist their way around. Watch out for sand and water as you aim for the green. Play by yourself or challenge players from all over the world in multiple PvP game modes. Unlock cards to power up your swings and add extra power to your golfers. Thirty-five unique golfers are waiting to be unlocked as you tackle these crazy golf courses. Unlock new trails for your balls and even a variety of different hats that actually alter gameplay. Play Super Stickman Golf 3 on PC or Mac with the new and improved BlueStacks 2 Android emulator.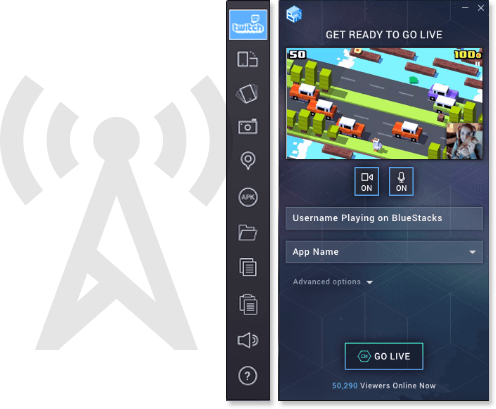 Show Your Mad Golf Skills to Other Players Via Twitch
Twitch.tv hosts more than one million live video game feeds every single day. This has made them the number gaming site in the world and attracts millions of gamers daily. Join this growing horde of passionate gamers when you play Super Stickman Golf 3 with BlueStacks 2 because the latest version now comes with one-click streaming controls. Stream Super Stickman Golf 3 footage, chat live with other players, and start building followers of your own. The most convenient Twitch broadcasting controls are now available for free when you download and install BlueStacks 2.