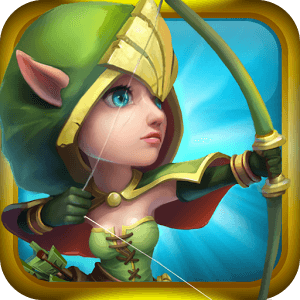 Castle Clash
●●● Upgraded for 2016 with NEW gameplay and more features! ●●●
With fast-paced strategy and exciting combat, Castle Clash is a game of epic proportions! Hire legions of powerful Heroes to lead an army of mythical creatures. Fight and raid your way to become the world's greatest Warlord. With over 100 million players worldwide, it's always time to clash!
Now available in French, German, Spanish, Italian, Russian, Japanese, and Korean.
Game Features:
* Build and fortify an impenetrable fortress!
* Create the ultimate army from a dozen different troops!
* Collect and evolve dozens of powerful Heroes!
* Become best buds with a whole range of adorable Pets!
* Unite with friends and Clashers around the world to battle powerful bosses!
* Join the Guild versus Guild fun in Fortress Feud!
* More exciting co-op and PvP modes than any other mobile strategy game!

Note: This game requires an internet connection.
Visit our Facebook Page at: http://www.facebook.com/CastleClash
Developer
IGG.COM
Category
Strategy
Last Update
November 21, 2016
Update notes
1. Added new Hero: Revenant
2. Added new, sixth Insane Dungeon stage.
3. Added new Here Be Monsters challenge.
4. Fixed multiple bugs that hindered game performance.
Need more help? Email [help.castle.android@igg.com] with your IGG ID.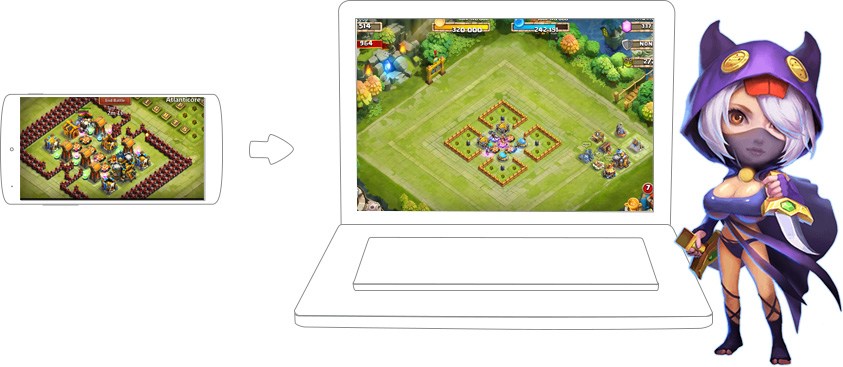 Build Your Castle Grow your Kingdom All from your PC!
If you're ready to take your raiding and pillaging to a whole new level, then download Castle Clash on PC for an epic gaming experience. In this intense strategy game, you build your castle from the ground up. As you grow, so does the number of foes knocking at your castle gates. With over 10 million players around the globe, there is never a dull moment when you play Castle Clash on PC. Enjoy the added advantages of playing on your computer to give you that extra boost during combat. Using your mouse and a steady internet connection work perfectly together to give you faster moves to raise armies and defend your stronghold.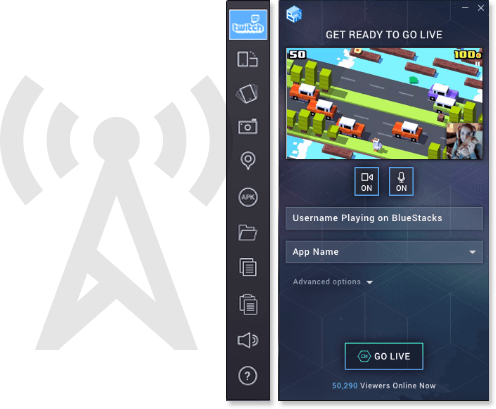 Bring the Clash to Twitch.tv
Just like any great battle, you will need a lot of troops and advisors to make the wise decisions that can turn the tides of war. Using the new BlueStacks 2 player, you can now recruit help, aid, and advice from soldiers all over the globe. Twitch.tv is a website that has grown quickly and become one of the most visited gaming sites on the internet. It has grown like this by giving players a place to post their gaming footage and share it for the rest of the world to see. BlueStacks 2 gives users one-click access to broadcast Castle Clash to Twitch and start winning more battles.
There are plenty of advantages to playing Castle Clash on PC rather than on a smartphone or other mobile device. These benefits are not only gameplay related, but also health related. Playing Castle Clash on PC does not strain your eyes as much as the smaller screens of mobile devices. You are also holding your neck at a different angle, which can help with neck strain.
Taking a look at these screenshots shows just how crisp and clear your gaming experience can be. Your computer's screen and resolution will make the colors pop even more than your smartphone. The game play is smooth and quick, thanks to steady internet connections and use of the mouse versus a touch screen. Enjoy the same great challenges and battles, only on a much larger platform.

If you are ready to begin clashing with millions of players around the globe and make a name for yourself, just click on the button below. Then download Castle Clash on PC and begin your fantastical journey to greatness.