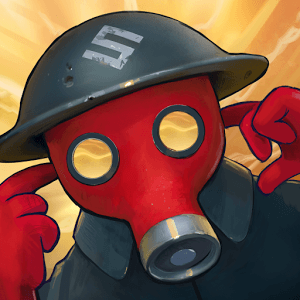 REDCON
Command your own battle fortress! Assemble the mightiest artillery force and bombard your foes into oblivion! Lead the Empire State offensive against Traitor General and his foul rebellion.
★ Build and customize your battle fortress as you wish
★ Use Active Pause to freeze time and issue multiple orders instantly
★ Command vast arsenal of weapons, from individual soldiers to superguns
★ Infiltrate, Annihilate or grind your targets down through Attrition
Set in the dystopian future in which the First World War never ended, humanity knows only war and bombardment.
You are a Strike Commander, tasked by Fuhrer of the Empire State to spearhead an artillery offensive against Traitor General Kranz. You might be the one to end all wars.
Customize and manage your battle fortress. Grow and upgrade your arsenal of weapons and utility facilities, then place them in different slots of your fortress layout.
You are in command. Target your guns and command your soldiers. Active Pause allows you to freeze time and issue multiple orders simultaneously. Put out fires, repair damaged weapons and unleash orchestrated assaults on your opponent.
Get rewards for victory. Gain new fortress layouts as you conquer the rogue state of Krux, earn medals and perks to aid you in battle.
IN-APP PURCHASES
The free game is limited to 18 missions. If you like the game, you can upgrade to a premium edition. There are no repeatable microtransactions!
STRATEGY GUIDE
There is always a chance for victory! Read more on how to build your fortress and get most out of your deadly arsenal.
https://hexage.wordpress.com/2016/03/25/redcon-strategy-guide/
Developer
HEXAGE
Category
Strategy
Last Update
June 6, 2016
Update notes
You can play the campaign in EASY mode. EASY mode removes credits and budget planning.
All unlocked Weapons and Utilities are available for placement without purchase, making the game far less challenging.

The Past Never Ended - Changing Our Future Forever
In a not-so-distant future, mankind has known almost nothing but war. The First World War has never ended and the fighting simply continues each day. Fuhrer of the Empire State has handpicked you to head up an artillery offensive against the evil Traitor General Kranz. You are in command of a mighty battle fortress stocked with a wide range of weapons and other facilities. It's up to you to command you troops during intense battles and use your smarts to upgrade the right parts and weapons to stay alive. As the battles rage on, you will take on heavy damage and will have to move resources to put out fires and increase your defenses, all taking away from your ability to attack the enemy. Time management and top-notch leadership skills are required if you are ging to be the one to end the Great War once and for all. Play REDCON on PC and Mac today.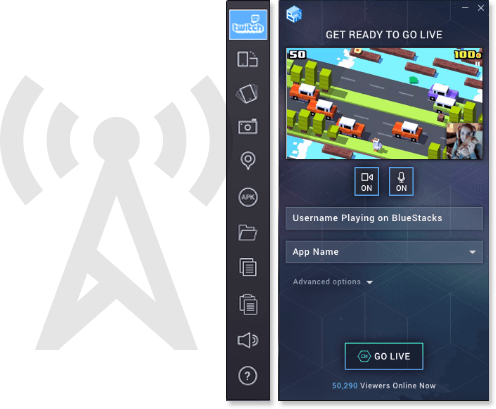 Stream the Great War to Twitch
That's right! BlueStacks 2 users can now stream REDCON directly to the massive Twitch.tv network. Every day, more than one million live video game broadcasts are hosted on Twitch.tv, making it the number one social gaming site in the world. More than a place to watch gaming footage, users can interact live with broadcasters and other players during the live streams, as well as follow broadcasters, users, and titles they find interesting. Start streaming REDCON today with one-click access included in the free BlueStacks 2 player by clicking the link below.