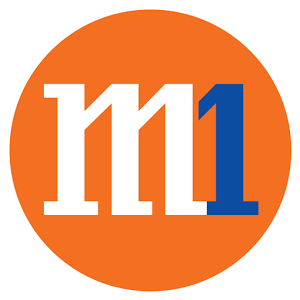 My M1
A one-stop application to manage your M1 services.
Account
Check re-contract status and eligibility.
Subscribe to Value Added Services.
Nominate M1 mobile lines for more savings with Multi-Service Saver.
Nominate M1 numbers for free calls.
View Loyalty Bonus and Sunrisers vouchers.
Usage
Monitor your local data, talktime and SMS/MMS usage.
Roaming
Subscribe to Roaming services and Data Passport.
Track your overseas usage of roaming data, talktime and SMS.
Bills
View and pay your bills.
Rewards
Check and redeem your SunPerks points.
View other rewards.
Find a Shop
Find the nearest M1 Shop.
My M1 App is only available for use by M1 postpaid customers.
Developer
M1 Limited
Category
Tools
Last Update
November 13, 2016
Update notes
*New Upsized Data options available!
*Enhance Authentication System to serve you better
*Show a list of distributor location
*Bug fixes

People are Busy and Need Access on THEIR Schedule
That's the simple truth of the matter. These days, it seems everybody, no matter what their call in life is, is just so darn busy. This makes it difficult to sit still for more than a couple minutes to get personal matters taken care of. M1 Limited knows this and their answer is the new MyM1 Android app. With this latest M1 app, customers can now access a wide variety of options and account details with ease. Avoid being surprised with large bills by frequently checking your usage section for up-to-date information on minutes, data, and more. To keep track of your past bills and payment history, simply view a PDF version of your bills with MyM1. If you have any concerns, you can easily check the 'Contact Us' section to find phone numbers and other ways to contact M1 Limited. Other features include contract eligibility, roaming services, shop locator, and the popular My Rewards section.