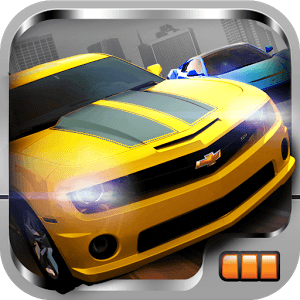 Drag Racing
Drag Racing is the classic nitro fuelled racing game for Android! Race, Tune, Upgrade and Customize 50+ real licensed cars from the world's hottest car manufacturers.
Climb the leaderboards and immortalize your name in the Hall of Fame! Challenge other players online: race 1 on 1, drive your opponent's car, or participate in real-time 10-player races in Pro League
LOTS OF CARS:
Do you dream about seeing 1000+ HP exotics pushed to the limit on a drag strip? Would you pick an iconic Skyline GT-R, a classic 69' Mustang, or a brand new BMW M4 as your ultimate driving machine? Buy your dream car, install performance upgrades and show your skills in 1/4 or 1/2 mile races

UNLIMITED DEPTH:
Do you think racing in a straight line is easy? Try to find the right balance between power and grip while staying in your class. Tune your car and accelerate your way to victory, Add nitrous oxide for more fun, but don't hit the button too early! Go deeper and adjust gear ratios to shave off precious milliseconds through 10 levels of cars and race categories.

COMPETITIVE MULTIPLAYER:
Racing on your own may be fun enough, but the ultimate challenge is in the "Online" section. Go head-to-head against your friends or random racers, beat them while driving their own cars, or race against 9 players at once in real-time competitions. Join a team to exchange tunes, discuss strategy and share your achievements.

AWESOME COMMUNITY
It's all about the players! Connect with other car game fanatics and enjoy Drag Racing together:
Drag Racing Website: http://dragracing.creative-mobile.com/
Facebook: https://www.facebook.com/DragRacingGame
Twitter: http://twitter.com/DragRacingGame
Instagram: http://instagram.com/dragracinggame

TROUBLESHOOTING:
- If the game doesn't start up, runs slowly or crashes, please get in touch and we'll do our best to help.
If you have any questions, make sure you check out our FAQ at http://dragracing.creative-mobile.com/faq/
...or use one of the two ways to contact us through our Support system: https://support.creative-mobile.com/ or via e-mail at support@creative-mobile.com
Pengembang
Creative Mobile
Kategori
Balapan
Pembaruan Terakhir
28 November 2016
Catatan pembaruan
Grab a Donut and Install Hunger Cops to get exclusive Drag Racing Police Decals!

Balapan di Komputer Anda
Drag racing adalah olahraga yang mendebarkan. Dua mobil diadu satu sama lain dalam lomba ke jalur finish. Apakah Anda memiliki apa yang diperlukan untuk menangani stres dan kebahagiaan saat bermain Drag Racing? Pilih dari berbagai pilihan mobil resmi dan klasik, sesuaikan kontrol dan buatlah mobil Anda agar mendapatkan skor besar. Bermain melawan teman atau bermain di turnamen real-time terhadap jutaan pembalap di seluruh dunia.

Melaju dengan kecepatan ini di tempat terbuka, tidak hanya di dalam perangkat mobile yang kecil. Kecepatan internet dirumah dengan Bluestacks Android Emulator. Aplikasi ini memungkinkan pemain untuk mengunduh dan menginstal game Android favorit mereka di PC mereka. Mainkan Drag Racing di PC dan Mac atau cari di Google Play Store beserta ribuan aplikasi dan game besar lainnya. Bermain dilayar yang lebih besar dan merasa seperti Anda berada tepat di kursi pengemudi dengan grafis HD dan suara yang menakjubkan. Semua dibuat lebih baik dengan kekuatan komputer dan koneksi internet yang stabil dengan kecepatan tinggi.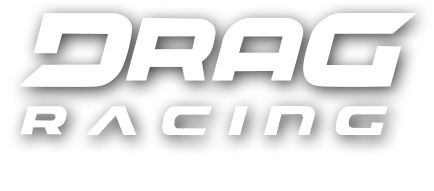 Mainkan Drag Racing di PC dan Mac
Satu-satunya cara untuk berada di kursi balapan dengan salah satu mesin bertenaga tinggi adalah dengan mengunduh Bluestacks Android Emulator dari link di bawah. Lihat screenshot untuk melihat keseruan menggunakan Bluestacks. Klik sekarang dan melajulah dengan mesin baru Anda.