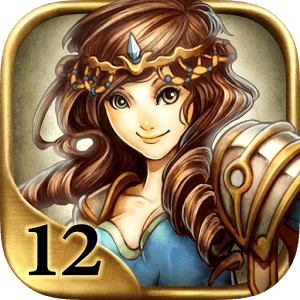 Tower of Saviors
Get our Google Play Year-End Deal: Purchase 15 or more Diamonds on or before Dec 30, 2016 will get you an extra 15 Diamonds and 1 randomly selected monster from the "Imperial Warlords" series.
Brand new Seal "Imperial Warlords" series will arrive the Tower of Saviors realm in the latest version! With the experience they hold, they're able to enhance the power of different races. Certain teams will make a sound comeback to the realm that would definitely shock the world. New era is coming with the comeback of different races, and the war will only become fiercer than ever.

With the new ability from Power Release, "Fairytales Untold" series will return to the realm by making a strong impact! "Descendants of the North" will also strengthen by owning "Amelioration", enhancing their HP and ATK, so they're able to continuously support and fight alongside Summoners to battle against the strength-released Demons!
In Version 13.0, new "Arena" system will be available too, bringing new challenges to Summoners! Start the battle with Summoners and showcase your ability to claim all the rewards by defending the battlefield! We've also enhanced the display UI and features. You can now change the Runestones to festival-limited offer according to your own preference. You can also adjust the dialogue display in your own wish. A better experience with more control in your own hand!!
In TOS, you are chosen one to be a Summoner, the one bringing back peace to the realm. As a Summoner, you will need to hone your skills in dissolving Runestones, making use of the rewards you gain from battles to collect monsters with mythical backgrounds, and challenging more than 600 stages of different difficulties.
Tower of Saviors is totally free! Summoners may purchase Diamonds for drawing rare cards, restoring Stamina and extending the Inventory limit, etc.

Join the war now to bring an end to this endless war!
Official Facebook page: https://www.facebook.com/TowerOfSaviors
Official Instagram account: https://www.instagram.com/towerofsaviors/
Nhà phát triển ứng dụng
Mad Head Limited
Thể loại
Câu đố
Last Update
20 tháng 12, 2016
Các chú giải về cập nhật
The most enjoyable mobile game - Tower Of Saviors all new version 13.0 "Unceasing Turbulence" releases now!
1. Fixed the issue related to the failure of restoring the progress after updating to the previous version.
2. Fixed the issue that Summoner would fail to enter the Arena after reaching Lv 10 in the Arena.

Tower of Saviors là một trò chơi thuộc thể loại game thẻ bài nhập vai hay nhất từ khi xuất hiện cho tới nay
Khá giống với tựa game Diamond Dash,cách chơi khá đơn giản, người chơi được yêu cầu tích lũy và thu thập những thẻ bài mạnh nhất cho họ, phần chơi Puzzle được coi như 1 hình thức đấu đối kháng trực tiếp theo thể loại PvP.