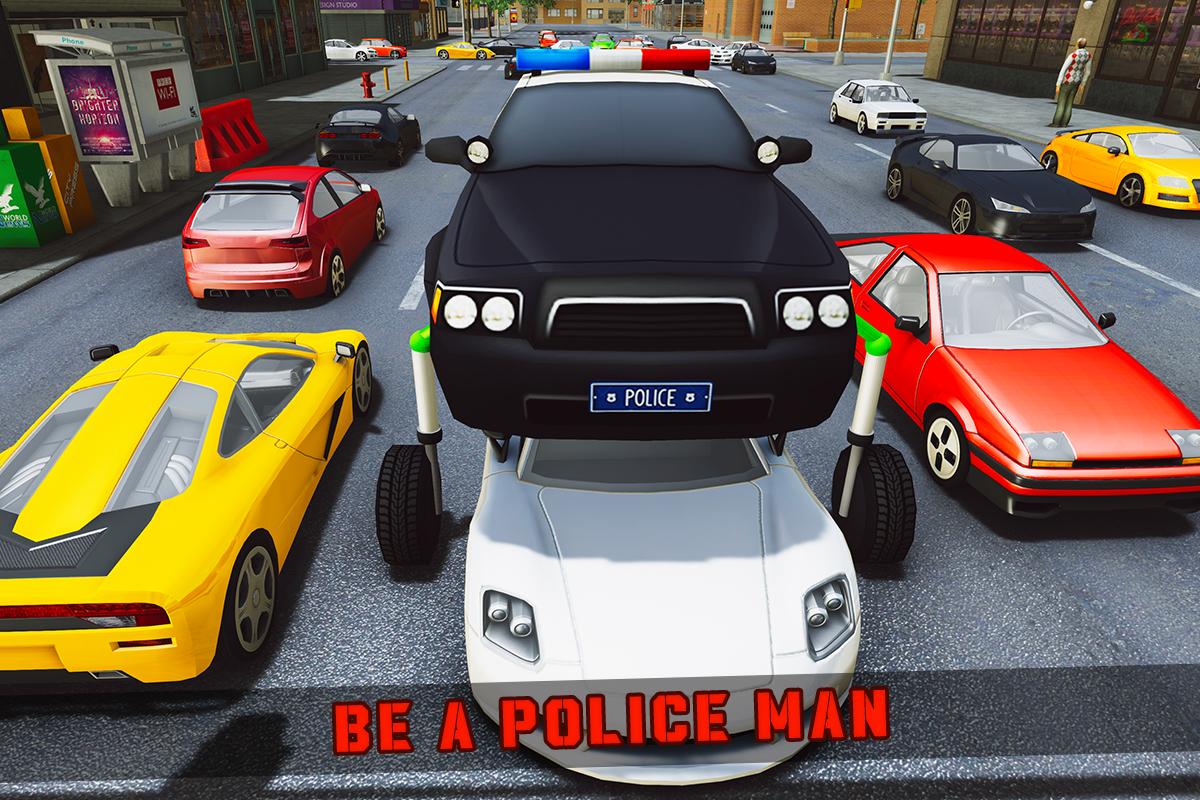 Elevated Car Racing Speed Driving Parking Game
Aventura | MiniTech Studio
Jogue no PC com BlueStacks - A Plataforma de Jogos Android, confiada por mais de 500 milhões de jogadores.
Última Atualização 18 de agosto de 2020
Recursos do Jogo
Thanks for landing on our new game Elevated Car Racing Speed Driving Parking Game, a new entry in racing games genre.
Afraid of traffic and road blocks on busy roads? No worries, Use our Elevated car games and Drive over the blocked cars in this parking game and reach the destination safely, you will need to be connected as in many online games for updated game stuff.
There are many roads leading to the destination like in many free games. You can just push a button and your car will be elevated in no time for racing car games. Welcome to the Impossible Car games and car racing games where instead of prado parking and racing game, you can drive variety of vehicles on amazing and impossible car race tracks on massive heights. Mmodern elevated car simulation game, a futuristic concept to revolutionize extreme rush hour traffic problems through impossible taxi driving game. Sports cars not your choice? No worries, try muscle cars in free games mode, mountain cars or you can even try huge trucks and demolition derbies monster vehicles.
Play Elevated Car Driving, a sequel of transit bus simulator game to transport citizens as in many online games. Drive speed cars on racing games tracks or new york taxi cab a free games on impossible roads.
Wait is over, grab "Elevated Car Racing Speed Driving Parking Game" and play for hours.
Don't forget to give us your feedback so that we can improve the game play.
Jogue Elevated Car Racing Speed Driving Parking Game no PC. É fácil começar.
Baixe e instale o BlueStacks no seu PC

Conclua o login do Google para acessar a Play Store ou faça isso mais tarde

Procure por Elevated Car Racing Speed Driving Parking Game na barra de pesquisa no canto superior direito

Clique para instalar Elevated Car Racing Speed Driving Parking Game a partir dos resultados da pesquisa

Conclua o login do Google (caso você pulou a etapa 2) para instalar o Elevated Car Racing Speed Driving Parking Game

Clique no ícone do Elevated Car Racing Speed Driving Parking Game na tela inicial para começar a jogar