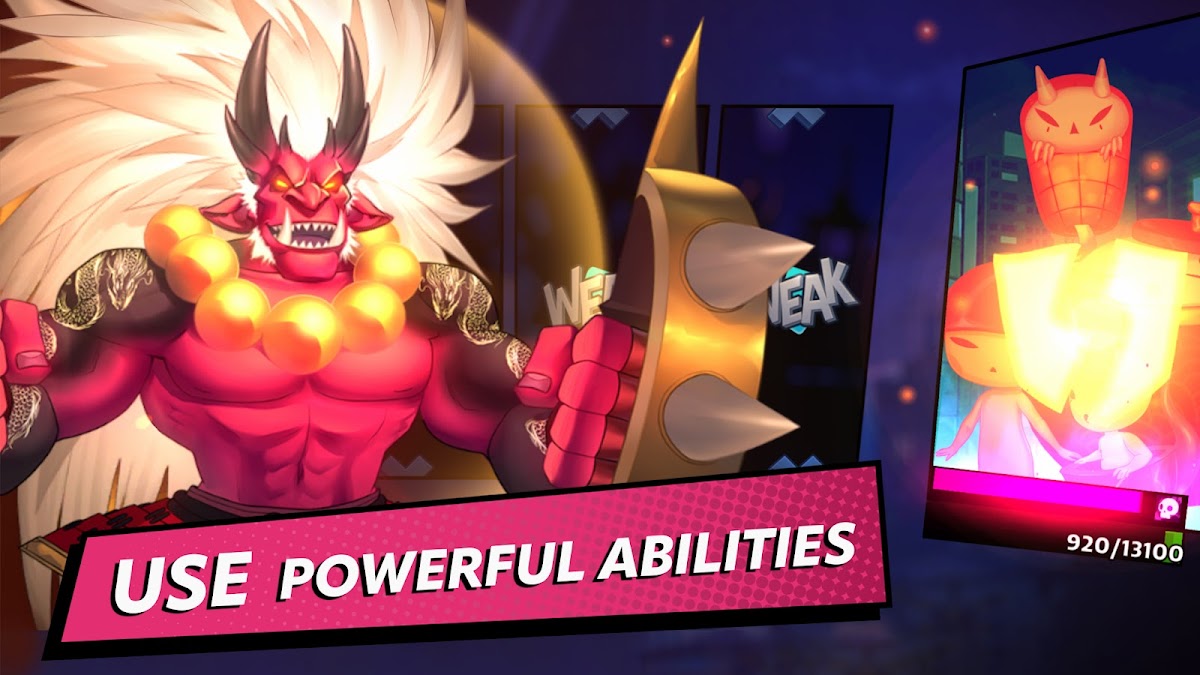 Magical District: Hero's Story
캐주얼 게임 | Fat Lion Games: Crafting & Building Adventure
5억명 이상의 게이머가 신뢰하는 안드로이드 게임 플랫폼 BlueStacks으로 PC에서 플레이하세요.
게임 특징
Beyond the Veil lies a magic world like no other. The Magical District, they call it. A mysterious land full of extraordinary characters and… Nightmares. Dare to start a real magic journey? A grand adventure in the urban fantasy world awaits and it doesn't require a coin!

A casual game for everybody
Wanna try a story adventure game without tons of stats like rpg games? Then try Magical District! Since not every hero works for a coin, master your skills & help Familiars from this fantasy city reveal its mystery while having fun with casual slots gameplay.

A new hero in the fantasy city
In this free story adventure game you meet extraordinary heroes from this urban fantasy world like a foxy girl Ayako or a turtle martial arts master Kerosuke. Unveil the story of each hero and gain not only a coin but a help on the magic journey to save this fantasy world from scary Nightmares.

Spin to win - not only a coin
Unlike many rpg games, Magical District is a unique combination of story adventure games and fantasy casual games with spin and coin games. To battle you have to spin the magical slot machine to match 3 symbols in the row. You can count on the unique skills of three heroes party without too - spending a coin!

Master your skills & magic
All heroes charge into battle with unique abilities. Unleash Ayako's Rage to deal extra damage or let Umi heal the whole party. Attack your enemies while enjoying the casual gameplay, win epic battles and become a hero of Magical District. You won't find such depth in other adventure games.

Uncover the story behind Magical District
While casual gameplay is fun, it's the story that drives the journey in this free adventure game. As you journey through fantasy city you'll uncover the story behind scary Nightmares harassing denizens of Magical District. Every story Season features a hero and a new chapter of grand adventure in the fantasy world and… you - a real hero or master of magic who doesn't work for a coin & isn't afraid of Nightmares!

Delve deep into urban fantasy world
Magical District features a brand new urban fantasy world you won't find in casual games. On this adventure master mage heroes meet technology of the XXI century. Don't be surprised to journey with a mighty mouse hunting for a coin or a master of martial arts who's a turtle. But hey, this magic city calls for real heroes!

Magic journey on your mobile
This magic world needs a hero. DOWNLOAD Magical District to enter the fantasy city and start the magic journey in the greatest combination of casual games and story adventure games. Not a single coin is required as you can play this casual game for free! Spin the slot machine & make the Magical District a happy city again!
PC에서 Magical District: Hero's Story 플레이해보세요.
BlueStacks 다운로드하고 설치

Google Play 스토어에 로그인 하기(나중에 진행가능)

오른쪽 상단 코너에 Magical District: Hero's Story 검색

검색 결과 중 Magical District: Hero's Story 선택하여 설치

구글 로그인 진행(만약 2단계를 지나갔을 경우) 후 Magical District: Hero's Story 설치

메인 홈화면에서 Magical District: Hero's Story 선택하여 실행