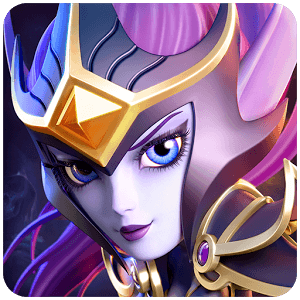 Dot Arena
Asia's #1 Mobile Game is taking Southeast Asia by storm! Experience innovative strategic action-card-battle gameplay, collect your team of cute and epic heroes, and challenge your friends in unique PvP, survival, and guild co-op multiplayer combat.
Join the 43 million players discovering this unique RPG card battle experience – enter the world of Dot Arena now.
Dot Arena is Asia's top PvP RPG action card battle game.
Key Features:
1 Unparalleled Heroes – With over 100 unforgettable, collectable heroes: melee sea sprites, agile archers and musketeers, powerful mages and magic summoners. One-touch skill releases each hero's unique special ultimate skills in real-time battle. With simple and straightforward gameplay, this game is easy for any player to pick up, but with its deep strategy mechanics and hero combinations, it takes a true master to conquer the Arena!

2 Adventure Unique Survival-mode PvP – Adventure through Dot Arena's unique survival PvP mode: the Crucible of Fire. Your heroes will be eliminated once they die in battle and only the surviving heroes can enter the next CoF battle.

3 Raid Dungeons – Challenge the Raid Dungeons and cooperate with your guild mates to beat monsters from different campaign chapters. You can also collect special raid dungeon loot to equip and upgrade your heroes.

4 Team Customization - in Dot Arena, there are Over 100 million combinations of heroes, let alone equipment so it is up to you to select your team! Your skill, strategy, and lightning fast reactions will command your heroes in each battle to lead you to victory. If you don't have the meta-friendly heroes, don't worry, rentable Mercenary heroes in camp are waiting to be hired.

5 Energy and Experience – in Dot Arena, 60 free Energy is given 3 times a day to make sure player have enough energy to collect to battle. Also the Caverns of Time and Dojo are now updated with no cool down time to enable player explore these stages as he/she wishes, making the game a better experience for our fast paced players!
6 Dot Arena is free to play, and there is always abundant loot for players to collect and upgrade their heroes, in addition more items can be bought via in-app purchases. In Dot Arena, we have diamonds, arena coins, dragon scale coins, gladiator coins and brotherhood coins. These in-game currencies are all collectable for both paying and non-paying users in different stages and battles, and can be exchanged in different stores in the game for a variety of exciting items and even heroes.

Fan Page: https://www.facebook.com/DotArenaFunplus
Forums: http://forums.daotamobile.com/
Developer
DIANDIAN INTERACTIVE HOLDING
Category
Action
Last Update
September 23, 2016
Update notes
1, Releasing the all new powerful assassin hero Ezio! For more details check out the amazing Events panel in the game!
2, The Summoner's Circle will also have the opportunity to drop Quiggly, Atomik, Terapaw, Delora, Jack and Orpheo.
3, New Eternal Realms Boss: Dark Naga.
4, Two new added tomes [Dream Bear] and [Skeletal Race]
5, Newly added Artifact collecting task game-play
6, New Artifact Runestone system
7. Several new medals will be unlocked with the all-new medal system

Experience Role-Playing Action and Adventure in Your Own Home
Everyone wants to experience a life full of adventure and action, but not many people will actually get the chance to experience this in their life. To fill that empty spot yearning for adventure, play Dot Arena on Mac or PC and experience a magical adventure to last a lifetime. In the great arenas of a distant magical realm, heroes battle it out for fame, glory, and rewards that are beyond belief. Find and collect more than 50 unique heroes in this exciting game.

The adventure laid out before you is greater than you had ever imagined. A vast and expansive world is ready to be explored and dungeons await your raiding. Join or create a guild to work together for even greater rewards. The PvP arena is full of excited players ready to battle the best of the best. Stop wishing your life had some real adventure and begin experiencing that adventure with Dot Arena on Mac or PC with BlueStacks 2.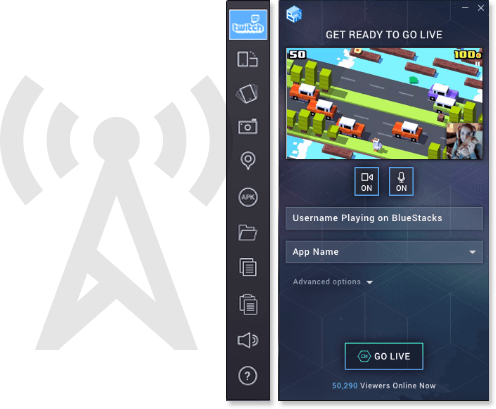 Battle for the Amusement of Others on Twitch
What good is being a great fighter if you don;t have anyone to watch you battle? When you play Dot Arena on your home computer or laptop with the new BlueStacks 2 player, you can stream your Dot Arena battles right to the largest gaming community in the world. At one time, it took special equipment or devices to mirror your screen for broadcast, but now BlueStacks has made easier than ever with easy one-click controls. Join millions of other dedicated and passionate gamers as your broadcast Dot Arena to Twitch.