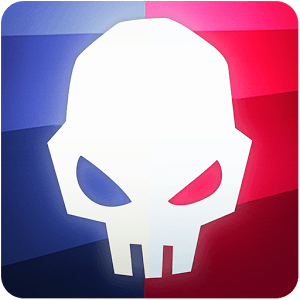 Titan Brawl
3.2.1 - Battle! Titan Brawl is your MOBA on the go.
Push your strategic skills to the limit and unleash your combat fury in 3-minute action-packed battles!
Intense 3 minute brawls, awesome collectable Champions, single player and PvP battles! Whether you're a master of MOBA gaming or a total newbie, Titan Brawl will grab you from your first fight!
Assemble a team of intergalactic brawlers from ex-military mercs to ancient gods, and level-up to build the ultimate combat crew. Use your strategy skills against the clock to crush your opponents and climb the league. Activate unique Special Moves to take out your enemies' towers and destroy their Totem!
Features:
- Compete with other players in real-time!
- Collect and upgrade awesome Champions & Titans!
- Build an ultimate Team!
- Connect with friends… and CRUSH them!
- Climb the ranks to write your legend!
- Form a Clan and show your leadership skills!
- Complete all 30 fights in Campaign mode!
Reviews:
"These real-time battles allow players to challenge your friends or strangers from around the globe in a bite-sized portion, perfect for playing on the go!" - Pocket Gamer
"The 3- minute limit pushes players to unleash their capacity for resistance and strategic thinking- Titan Brawl is filled with action in every scene!" - QC Game Private
"If you ever played a MOBA game and felt like a total noob that could never master the genre, Titan Brawl is the game that will give you your confidence back" - Novogamer
"The game squeezes the map into two parallel lanes and the match time into 3 minutes, perfect for mobile." - Koplayer
Titan Brawl is free to play. However, it contains items that can be purchased for real money. You can disable In-App purchases in the "Restrictions" menu on your device.
Requires an Internet connection.
Developer
Omnidrone
Category
Action
Last Update
December 5, 2016
Update notes
Attention, Brawlers! You've won many battles but the real Brawl has just begun - Will you rise up to the challenge?
Game improvements:
Clans leaderboard
More Ranks for the beginners.
XP for giving tokens.
Ultimate Box.
New arena with new rules!
New hero: Violet
Boxes will no longer disappear
Users that deliberately disconnect during the battle will be penalized
Clan Chat has been improved
More expressive Emojis have been added
Enhanced Graphics

Enter the Titan Brawl Arena!
Play Titan Brawl on PC and Mac to experience the greatest mobile MOBA gaming experience bigger and even more action-packed. The world of Titan Brawl is inhabited by some of the most fearsome creatures and mightiest warriors of any multiplayer online battle arena. Created especially with mobile gamers in mind, Titan Brawl features intense battles with a four-minute limit, so now you can get your battle on whenever you want. Unlock a huge variety of brawlers from ancient gods to ex-military space mercenaries and everything in between. Strengthen your fighters by activating unique abilities and power-ups to CRUSH your enemies in battle. It's a race against the clock and a race against death as you attempt to destroy your friends' Totems and towers to claim victory. Take a break from the massive multiplayer action with story-driven solo gaming fun. Play Titan Brawl with BlueStacks 2 and escape the boring MOBA games of the past.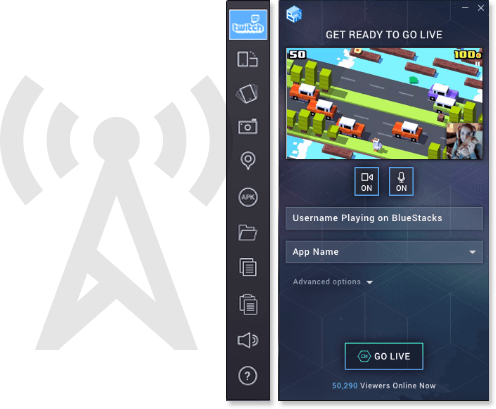 Now You Can Stream Titan Brawl to Twitch
With the latest version of the new and improved BlueStacks 2 player, you can broadcast Titan Brawl to the massive Twitch.tv network of gamers and MOBA lovers. It used to take extra equipment and cables to stream your mobile gaming experiences to the net, but with the BlueStacks player, you now have the easiest and most convenient Twitch broadcasting controls around. With a simple click of a button, you can stream Titan Brawl to hundreds or thousands of gamers all over the world. Join the Twitch universe to chat live with players and broadcasters during streams, follow your favorite players, keep tabs on games you love, and even start building your own dedicated group of fans and followers.