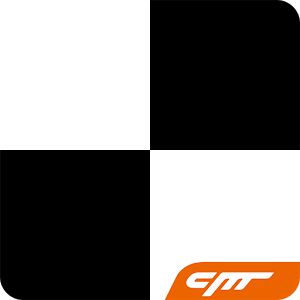 Don't Tap the White Tile
The Original World Famous Game-Piano Tiles!
This is a super fun and highly addictive game suited for everyone.
No special skills needed, all this game asks of you is an attentive mind and fast fingers!
"Don't Tap White Tiles" has been updated!Join the real-time battle and compete for higher speed globally!
LIKE US ON FACEBOOK!
http://www.facebook.com/PianoTilesFans
How To Play:
The rules are clear: play your piano but don't ever touch the white tiles.
Sound easy? Give it a try, and see how well you stack up against your friends.
Features
◈ Many awesome game modes so you never get bored
◈ Friend leader boards (Facebook/Twitter)
◈ Customizable classical piano soundtrack
◈ Multicolored themes & dozens of color options
◈ Smooth gameplay
◈ Optimized for high resolution screens
◈ Community support
◈◈◈ Over 160,000,000 downloads worldwide. ◈◈◈
◈◈◈ Over 1,200,000 five-star ratings on the Google Play Store ◈◈◈
◈◈◈ You don't need clones, have fun with the original! ◈◈◈

Follow Us
We'd love to hear your suggestions and comments! We've got loads of improvements and new features planned, so stay tuned!
FOLLOW US ON TWITTER!
http://www.twitter.com/PianoTiles"
Business Cooperation:
Cheetah Mobile is now sincerely inviting all the amazing mobile game developers globally to achieve mutual success! we are looking forward to the great games! Contact us on: publishing_cmplay@cmcm.com 
Contact Us
Cheetah Mobile is the exclusive agent of Don't Tap The White Tile and Just Get 10. We recommend the best games for Cheetah's 800 million users! Contact us:
contact_game@cmcm.com
Developer
Cheetah Games
Category
Arcade
Last Update
November 24, 2016
Update notes
+V4.0.5.9
1. Real-time battle fully upgraded, come to enjoy more exciting battle!
2. Less Ads, smoother game experience!
+V3.4.4.5
1. Release fun time-limited game modes from time to time, explore inside the game
2. Support one-tap to Facebook, more convenient to keep updated with DTTWT
3. Optimize game functions, more smooth to play

Simple to Learn, Impossible to Master
The classic mobile game is now available to play on your home computer. Don't Tap the White Tile is the original piano tiles game for your Android-powered devices. The rules could not be simpler: Don't touch the white tiles. As the piano keys come down the screen, your job to hit only the colored tiles. Sure, it sounds simple, but once you give it a shot you will see otherwise. With many different ways to play, there will never be a dull moment when you try to master Don't Tap the White Tile.

Such a tough game to master, you would do well to have any advantage you can get your hands on. Play Don't Tap the White Tile on PC and Mac with the new BlueStacks Android Emulator to take advantage of cool benefits and features. Tap on the colored keys even more quickly when you use your computer mouse to control all of the action. Sometimes, it can be difficult to touch the keys on a tiny mobile screen. With the BlueStacks Advantage, you don't have to worry about that anymore. Your game is on a larger screen, making it much easier to see and tap the correct tiles.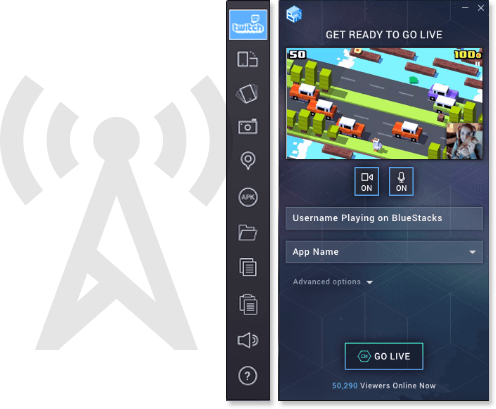 Twitch Opens the World of Mobile Gaming Like Never Before
Join BlueStacks and Twitch as they embark on a new journey through the world of mobile gaming. With the latest updates to the free BlueStacks 2 player, users are now able to stream Don't Tap the White Tile to Twitch.tv and show their mad skills off to the world. The controls are easy to learn and use, making them accessible to any BlueStacks 2 user. By streaming Don't Tap the White Tile to Twitch, you can meet other fans and discuss valuable tips or show off your skills and speed to a live audience.