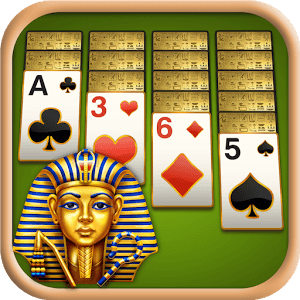 Solitaire: Pharaoh
Play the #1 FREE SOLITAIRE (or Klondike Solitaire / Patience) card game on Android!
Klondike Solitaire, also known as Patience Solitaire, is the most popular solitaire card game in the world. Try our BEST FREE SOLITAIRE card app, which is beautiful and fun like classic Windows Solitaire.
Features:
♠ Beautiful graphics and classic gameplay
♠ Smart tap, drag and drop
♠ Klondike (Patience) Solitaire Draw 1 card
♠ Klondike (Patience) Solitaire Draw 3 cards
♠ Classic / Las Vegas scoring
♠ Records of top scores
♠ Hints of potentially moves for free
♠ Unlimited undo, for free
♠ Timer mode option, for free
♠ Left handed option, for free
♠ Auto complete to finish a solved game, for free
♠ The game is FREE!
♠ Multiplayer online mode is coming!
We hope you enjoy the classic Klondike Patience Solitaire card game for FREE. Best solitare game! Enjoy the solitary!
Developer
TaoGames Limited
Category
Card
Last Update
August 3, 2015
Update notes
Improve performance

Play the #1 Patience Game on PC and Mac
Solitaire: Pharaoh has taken the mobile gaming world by storm. More than just a typical solitaire game, Pharaoh adds in fun graphics and sounds, multiple games to choose from, and even multiplayer gaming for a completely interactive card game experience. The simple to learn controls are intuitive and help make hours of gaming just fly by.

While Solitaire: Pharaoh is a great game to pass the time while you are on the go, it is just as fun to kill some time at home. Don't waste data plan or battery life when you can just as easily play Solitaire: Pharaoh on PC and Mac using the new Bluestacks Android Emulator app. With this free program, your home computer becomes a portal for mobile gaming fun. Clicking on a small touch-screen is a thing of the past when you Play Bigger.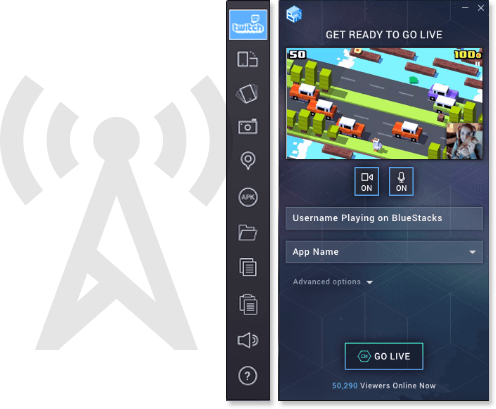 The Pharaoh Meets the Newest BlueStacks Advantage
With the newest version of the free BlueStacks 2 player, users can now broadcast every hand of Solitaire: Pharaoh to the entire Twitch.tv community. Each day, more than one million live streams are broadcast over Twitch.tv. These live broadcasts pull in millions of viewers every single day and that number keeps growing. Get on board with the fastest growing craze in the gaming industry and broadcast Solitaire: Pharaoh games to twitch with the new BlueStacks 2 player. The broadcasting controls are easy and simply require the clicking of a button to begin your live stream.