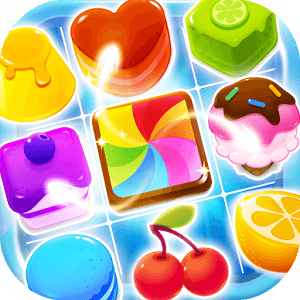 Yummy Blast Mania
TIME FOR DESSERTS! TIME FOR INNOVATIVE GAME PLAY!
The sweetest & most addictive Match 3 puzzle game is here! Play the highly anticipated Yummy Blast Mania (FREE Match 3 Game) now!
The makers of the hit game, Yummy Mania and Forest Mania, present a new delicious matching puzzle game with bushels of sweet challenges and fresh game-plays!
Strategically swap and match many sweets to aid the ADVENTUROUS Emily in defeating the Greedy Lion from stealing sweets! You'll embark on a spectacular journey with exciting and challenging levels.
Exciting Features:
1. Hundreds of well-designed levels and various themes perfectly mix the simplicity and challenges for endless FUN!
2. A fresh style of game-play, challenging but never boring.
Match 4 sweets to create bonus field, which adds more bonuses to surrounding elements.
Match 6 sweets to create super cross- field, which has a remarkable effect.
3. Cool explosive blasting effect to bring super gorgeous visual experience.
4. Exciting BOSS fights: defeat Greedy lion with strategic matching skills. Be aware that the boss can fight back now!
5. A variety of tasty islands to explore including ice-cream island/pinky world etc.
6. Play with friends and compete on leaderboard!
7. FREE to play with FREQUENT updates including new levels, obstacles, elements, and more every week!
PLUS:
1. Easy and fun to play, challenging to master
2. Enjoy special rewards & events all the time!
3. Easily sync the game between mobile and tablet devices and unlock the full game features when connected to the Internet
If you are a fan of match 3, goofy, relaxing games that really help pass the time, give Yummy Blast Mania a shot.
Developer
TaoGames Limited
Category
Puzzle
Last Update
May 26, 2016
Update notes
New Starter Pack for first purchase reward!

Greedy Lion Must Be Stopped by You
Oh, no! Greedy Lion is trying to steal all of the sweets and it is up to you and Emily to stop him in this Android-powered match-3 puzzle game. Yummy Blast Mania mixes fun graphics, challenging gameplay, and a fun story to create a unique puzzle gaming experience. Match cakes and other treats to form matches and defeat big bosses on a magical quest. A variety of different levels are available to challenge your every puzzle urge and are full of explosive action and stunning visuals to keep you engaged.

When you play match-3 puzzle games, it can sometimes be difficult to control the tiles with your fingers on such a small device. Stop fumbling around and play Yummy Blast Mania on PC or Mac to defeat Greedy Lion and his minions. The new BlueStacks Android Emulator will allow you to search, install, and run almost any Android app or game on the market, essentially turning your computer or laptop into a virtual Android arcade. Play your favorite games in a whole new way with controls using the mouse and keyboard. Better control means more matches and higher scores.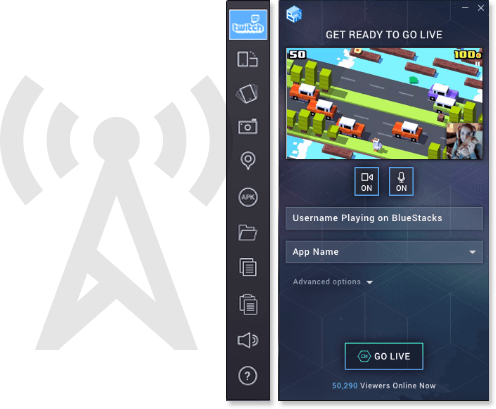 The Delicious Life of Twitch Broadcasting Can Be Yours
Twitch is a great website for fans of any video game genre to hang out and connect with other fans while watching live video game streams. Each day, tons of players come to Twitch.tv to watch players taking on the most popular, classic, or exciting video games every created. Users can chat live with broadcasters and other players while watching the live streams and follow the players they really enjoy. Now, when you sue the BlueStacks 2 gaming player, you can broadcast Yummy Blast Mania to the Twitch network with the ease of simple, one-click controls.