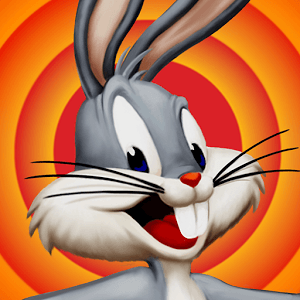 Looney Tunes Dash!
Run, jump, smash, and slide into new levels and adventures with Bugs Bunny, Road Runner, Tweety Bird, and other Looney Tunes favorites! Complete level objectives to unlock new Looney Tunes characters and zones based on iconic Looney Tunes landscapes. Enjoy loads of wild, whacky, and looney ways to run as you discover each character's Special Ability and Collector's Card. It's time to run, Doc!
• Run as Bugs Bunny, Tweety Bird, Road Runner, and other favorite Looney Tunes characters!
• Explore and run in iconic Episodes like Painted Desert, Tweety's Neighborhood, and more!
• Complete level goals to progress on the Looney Tunes map and unlock more zones!
• Unlock and master each character's Special Ability for extra running power!
• Grab Power-Ups to fly like a superhero, blast through obstacles, plus loads of other surprises!
• Collect Looney Tunes Collector's Cards to fill your Looney Tunes Bin and learn fun trivia!
• Prank other Looney Tunes characters for more coins and points!
Having issues with the Game? We would love to hear from you! Drop us a line at

http://zynga.tm/LTDFeedback and we will help troubleshoot it for you.

ADDITIONAL DISCLOSURES
Use of this application is governed by the Zynga Terms of Service. These Terms are available at http://m.zynga.com/legal/terms-of-service.
For specific information about how Zynga collects and uses personal or other data, please read our privacy policy at http://m.zynga.com/privacy/policy. Zynga's Privacy Policy is also available through the Privacy Policy field in the Developer section below.
The game is free to play, however in-app purchases are available for additional content and premium currency. In-app purchases range from $0.99 to $99.99.
This game does permit a user to connect to social networks, such as Facebook, and as such players may come into contact with other people when playing this game.
Terms of Service for Social Networks you connect to in this game may also apply to you.You will be given the opportunity to participate in special offers, events, and programs from Zynga Inc and its partners.
Looney Tunes Dash! TM and © 2014 WBEI
Developer
Zynga
Category
Casual
Last Update
December 5, 2016
Update notes
"Episode 44: "Rapid Rapids Racers" starring Bugs and Elmer!
Watch out wabbit, steer clear from Elmer! Help Bugs slide through scary sawmills and turbulent rapids in an all new episode!
Also featuring a new hidden Looney Card Collection."

Years of Zany Action and Humor is Now Available to Play
The crazy characters that inhabit the world of Looney Tunes have entertained and enthralled us for generations, but now they have finally made the perfect transition to the digital era with the new Android video game Looney Tunes Dash! Mostly an endless runner, Looney Tunes Dash! gives players the chance to run through a wide variety of classic Looney Tunes landscapes like the Painted Desert and Tweet's Neighborhood.

To make things even better, you can unlock and play as your favorite Looney Tunes characters. Some of the available characters include Road Runner, Bugs Bunner, and Tweety Bird. Each character has a special ability to learn and master for an extra running boost. As you complete levels, more iconic areas will become available for you to play. Earn coins in each run to unlock more characters and power-ups. If you're feeling particularly zany, prank other Looney Tunes characters to earn even more points and coins.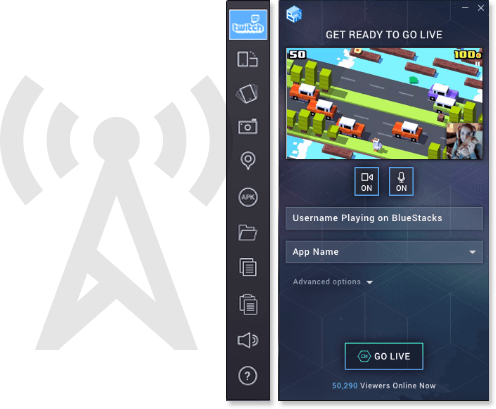 Take on Crazy Time Challenges for a Live Audience
Twitch.tv is a social gaming site that streams more than one million live gaming events and footage every day. Some of these streams come from top players in the business, but the vast majority of them come from players just like you. Twitch users can watch live broadcasts of Looney Tunes Dash! from players all over the world while chatting and discussing game ideas and tips. Be sure to follow the players you really enjoy so you never miss a broadcast or keep an eye on your favorite titles for any new streams. Broadcast your Looney Tunes Dash! footage to twitch with the new BlueStacks 2.