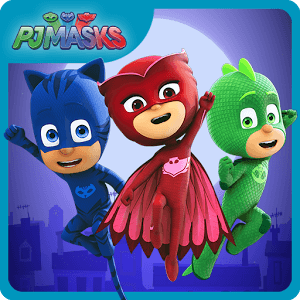 PJ Masks: Moonlight Heroes
Catboy, Gekko and Owlette are back in this brand new PJ Masks game app.
Choose your favourite hero character to play with and journey across the moonlit rooftops, and through the night, collecting as many orbs as you can. But beware of those pesky villains, they're up to mischief again!
FEATURES
Collectable orbs
The hero characters will be able to collect orbs to add to their final score.
Gold Amulets
Each character is able to pick up gold amulets along the way to boost their final score. Make sure to keep your eyes out for them as they're harder to find!
Character Power-ups
Collect the coloured amulets and trigger the heroes' super powers:
Catboy – ability to jump higher
Owlette – ability to see hidden orbs
Gekko – ability to smash through obstacles
Hazards
Help the heroes dodgy the obstacles the villains are throwing in their way!
The PJ Masks are on their way, into the night to save the day!
No adverts, no in-app purchases, just lots of action and fun!
Please note: This app is not compatible with some older Android devices
Developer
Entertainment One
Category
Casual
Last Update
September 23, 2016

The PJ Masks are Back in an All-New Adventure

Our favorite trio of young superheroes is back in a brand new adventure for your computer. Catboy, Gekko, and Owlette are the three youngsters that make up the PJ Masks team. Once adorned, the special suits allow the kids to harness special powers such as flight or wall-crawling. Choose your favorite character and hit the darkened rooftops of the city to bash out evil and collect power-ups and power boosters. All is not well within the city, though. There are plenty of evils and villains lurking around every dark corner just waiting to pounce on you. Use your character's special power to collect orbs and powerful gold amulets to increase your final score. Watch out for the baddies as they will end your run and lower your score. Character power-ups are scattered through the levels and touching one will bring out each character's special abilities. Play PJ Masks: Moonlight Heroes on Mac and PC today.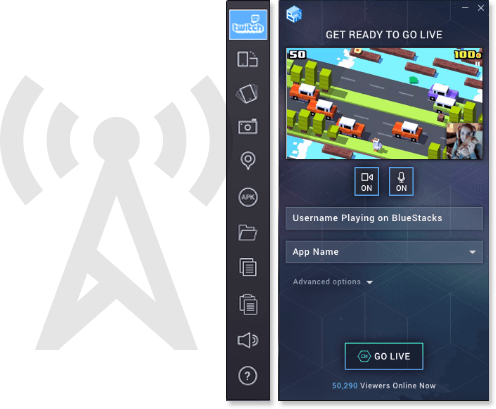 Stream PJ Masks Anytime and Anywhere
In today's high-tech gaming world, it seems games boast their social prowess but always fall short of the fun of hitting the arcades with your friends. No more does your gaming experience have to be a solo one. Bring the social back to gaming when you use the New and improved BlueStacks 2 player to broadcast PJ Masks: Moonlight Heroes to players all over the world. Twitch.tv is one of the fastest growing gaming sites on the web with more than one million live streams hosted each and every day. Use BlueStacks 2 to easily stream PJ Masks action across this massive network.