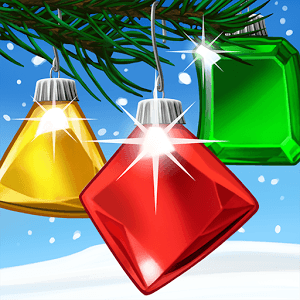 Cascade
Millions are switching to this world-wide hit – the best spin on a matching puzzle game in the store!
You'll have a blast in this critically acclaimed gem-matching adventure! Build powerful combos on each level by spinning and tapping to make your matches. Sparkling gems, rare diamonds and beautiful jewels drop like candy on each turn. Plus, get a FREE Gold Starter Pack when you install this free-to-play matching puzzle game!
Journey through dozens of delightful hand-painted Lands to solve more than 550 clever puzzles! Connect with others, collect great prizes and crush tricky obstacles by playing in quests, bonus levels and NEW tournaments.
Want to hear more from current players? Get strategy tips, Cascade game updates and follow event posts on our Facebook page: https://www.facebook.com/playcascadegame/
CURRENT FEATURES
Dig into exciting events to farm more resources by competing in Top Score Tournaments, or playing Quick Quests & Bonus Levels – it all helps you build up more powerful tricks & boosts!
Jam through cascading jackpots on your gem-matching adventure with Cascade's groovy music!
Cuteness Alert! Get help from a host of sweet animal friends along the way -- puppies, pandas, bunnies, otters, foxes & more! You'll love Jasper, the gem digging Mole, and all his furry friends.
Win big by being Social! Keep score with your friends through recurring events, invite them to play, share your moments in the game & gift extra lives to your friends on Facebook!
Skill and strategy matter! Yes, Cascade is entertaining, relaxing and delightful - but it's also training your brain with each addicting puzzle!
Where will you go next: a Casino, English Garden, Cascade Resort or a tropical Space Observatory? Yes, with more hand-painted Lands with charm and heart in each frequent update!
Build powerful boosts and SuperMatches! Burst Gems, Super Wilds, Spin Savers, Hammers, Shifters and more will help you match through the most puzzling levels.
Exploding color, clever gameplay and delightful wins have inspired players to rate Cascade as "uniquely strategic", "fast-paced" and "brilliant fun"! It's been featured for its unique play style: spin a wheel for gems on each turn, tap to match them with same-color gems on the board, and celebrate cascading wins with every match of three or more. The larger the match, the higher your score! Now's your chance to swap out that match-3 puzzle game for a breath of fresh air with Cascade.
*** Discover more from Big Fish! ***
Check out our entire game library with our Game Finder app here: http://bigfi.sh/bfggamefinder
Sign up for our newsletter and never miss a new release or promotion again: http://bigfi.sh/isplash
Developer
Big Fish Games
Category
Puzzle
Last Update
December 2, 2016
Update notes
New for this Update!
General fixes and performance improvements for our outstanding community.
Thanks for playing!

Take This Unique Matching Puzzle Game for a Spin
When you play Cascade on mac and PC, it won't take long to see why Cascade is unlike any other puzzle gam you've ever played. Sure, there are more than four hundred levels of challenging match-3 puzzles top keep even the most dedicated puzzle fan busy for hours, but there is something new that make Cascade a game in its own category. Instead of just matching shapes and pieces, you will have to spin for your pieces and match them to what available on the board. This mix of slots and match-3 puzzles turn this super game into an extraordinary game.

Join Jasper the Mole as he travels to more than thirty different worlds in search of lost treasure and hidden secrets. The farther you travel with jasper, the more lavish the rewards will become. Compete with friends and strike it rich with a colorful cast of characters in Cascade for Android.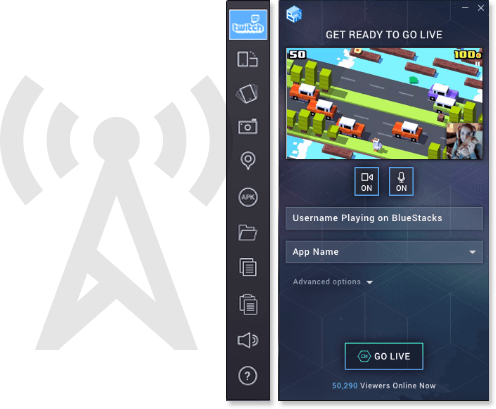 Share Your Treasures With the World
What's the point of being rich beyond your wildest dreams if you can't share some of that good fortune with your friends? Play Cascade on mac and PC with the new and improved BlueStacks 2 to unlock the most accessible Twitch broadcasting controls available today. It only takes one click and you're broadcasting Cascade to the entire Twitch.tv community of gamers and treasure hunters. Twitch users can stream and watch live video game feeds featuring big name players and players just like you as they tackle games across all genres and platforms. Join in the fun with Twitch and BlueStacks 2.