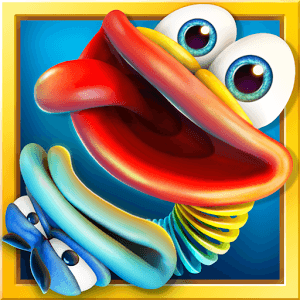 Fold the World
Fold the world of Paper Kingdom to discover the incredible tale of the triangle curse.
Guide Yolo through beautifully crafted puzzles, uncover hidden paths and outsmart the evil Lord of Darkness. Fold the World is a stunning exploration of Paper Kingdom, a puzzling storybook world, where exciting plot twists await you behind every fold.
BEAUTIFUL
Stunning 3D artwork inspired by the magic of traditional pop-up books. Every puzzle is a unique experience and a magnificent work of art.
EASY TO PLAY
Fold the paper to guide Yolo on his path and solve the puzzles. Easy to learn, magnificently clever puzzles for the whole family!
SOUND & MUSIC
Original soundtrack provides a playful and magical feel. Highly immersive audio-visual gaming experience.
ABOUT US
Crazy Labs is a casual games brand, under which TabTale develops and publishes fun and addictive games. Crazy Labs partners with independent development studios across the globe to create engaging mobile content for audiences of all ages.
Like us: https://www.facebook.com/crazylabsgames
Watch us: http://www.youtube.com/iTabtale
Visit us: http://tabtale.com/
Follow us:@CrazyLabsGames
Google Plus: https://plus.google.com/+Tabtale/posts
CONTACT US
Let us know what you think! Questions? Suggestions? Technical Support? Contact us 24/7 at Talk2Us@Crazy-Labs.com.
PRIVACY:
* This App is free to play but certain in-game items may be purchased for real money. You may restrict in-app purchases by disabling them on your device.
* By downloading this App you agree to TabTale's Privacy Policy and Terms of Use at http://tabtale.com/privacy-policy/ and at http://tabtale.com/terms-of-use/.
This App may include third parties services, such as ad networks and analytics, and may contain social media links that allow users communicate with others. Collection and use of data are subject to TabTale's Privacy Policy.
Developer
CrazyLabs
Category
Puzzle
Last Update
July 4, 2016

Fold the World to Defeat a Great Evil
Paper Kingdom is a bright and peaceful land full of happy people. The triangle curse has come to paper Kingdom, threatening to ruin everything that the nice people have worked for. The only hope they have is a young boy by the name Yolo and a series of magical folding puzzles. Unlike other puzzle games, Fold the World gives players a deep storyline to play through as they solve progressively more difficult puzzles. Yolo is a brave boy, but he is up against the Lord of Darkness himself, so this will not be an easy task.

Play Fold the World on Mac and PC to experience the beautiful artwork and amazing 3D-style graphics. Fold the World is a truly unique gaming experience with the creative visuals and a stunning music soundtrack that will keep you questing for hours. Bring your favorite pop-up book to life when you play Fold the World on PC and Mac.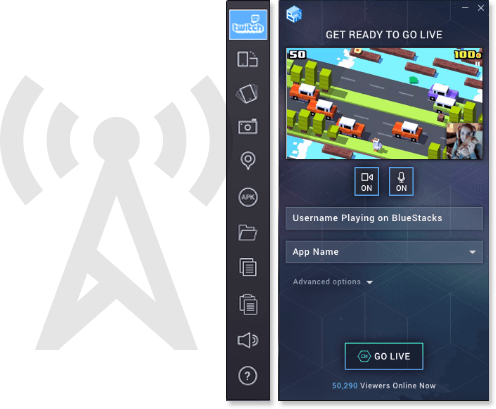 Broadcast Fold the World With Twitch and BlueStacks 2
Gaming has always been something that is enjoyed best with some good friends. Unfortunately, as the console market expanded, the social aspect of gaming saw a decline. Now, thanks to the free BlueStacks 2 player, all players can show off their mad skills to millions of other players via the massive Twitch.tv network. Every single day, there are over one million live video game broadcasts streamed across Twitch's huge network of gamers, both hardcore and casual. With the ease of one-click controls, you can start streaming Fold the World to the world instantly. Join millions of other gamers and build a following of your own.