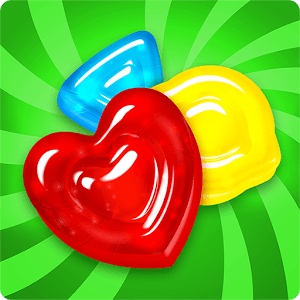 Gummy Drop
Play in the North Pole to help Santa Clause get ready for Christmas. Once you get your passport after beating Level 10 you can start the challenge to help him out!
Travel WHEREVER and WHENEVER you want! Play in the city of your choice when you want to. Skip around from city to city or play them in a row.
FEATURES
• Play over 10,000 gummified levels across over 30 world cities – MORE levels than any other Match-3 game!
• Travel to any city, anytime! Earn travel vouchers to unlock the city of your choice.
• Exciting Achievements! See your accomplishments in your Passport.
• Unique boosts! Including Shuffle, Lightning, Shovel, and more!
• Huge rewards! Score in-game items just for playing.
• Daily Events! Collect sweet bursts of resources and rewards.
Can't get enough of Gummy Drop! ? Visit our Headquarters, like us on Facebook of follow us on Twitter for sweet musings, matching tips, gummy stories, and tasty giveaways!
Gummy Drop! Headquarters: http://bigfi.sh/GummyHQ
Facebook: Search Gummy Drop
Twitter: @GummyDrop

*Note for updates - having trouble seeing your progress after an update? Try connecting with Facebook again and that should do the trick!*
Developer
Big Fish Games
Category
Puzzle
Last Update
December 5, 2016
Update notes
Santa Claus needs your help in the North Pole! The North Pole is free for all players for a limited time only. Are you up for the biggest challenge yet?
Come visit Kathmandu and Vienna! Over 700 new levels are waiting for you!
Other improvements:
•Optimizations and bug fixes to improve overall game performance.
Thanks for the continued support and feedback, and be sure to keep an eye out for more exciting updates!
Experiencing issues? Please visit http://bigfi.sh/GummyHQ

Go Gummy and Rebuild Famous Cities Around the World
The world is your playground when the gummy hits the fan in one of the most anticipated mobile games of the year. Gummy Drop! is a match-3 puzzle game, but it is also so much more. Travel around the world squishing gummy candies in cities like Los Angeles, New York City, Mexico City, Rio de Janeiro, and many more. Over 20 cities in total with regular updates set to bring even more. In total, there are more than 7,200 levels to challenge you. That is more than any other match-3 puzzle game available. As you play, collect travel vouchers to unlock new cities and expand your globe-trotting portfolio. Find unique power-ups and boosters like shovels and lightning. Save all of your worldly adventures in your passport to enjoy anytime you like.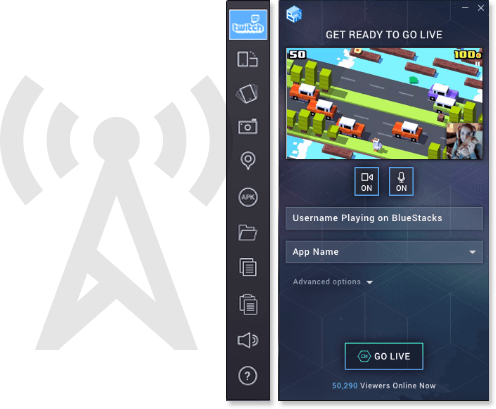 Spread Your Gummy World Domination to the Real-World
Gummy Drop gives you the chance to dominate the world of gummy cities, but the new BlueStacks 2 gives you the power to dominate the world. Let's be honest for a minute, shall we? We play games for fun, but we also enjoy playing to share our conquests with friends. Playing Bigger with BlueStacks 2 now gives you the chance to stream Gummy Drop action right to the largest gaming site on the net. Twitch.tv is a social gaming site that allows users to broadcast their video game footage and follow other broadcasters that they enjoy watching.