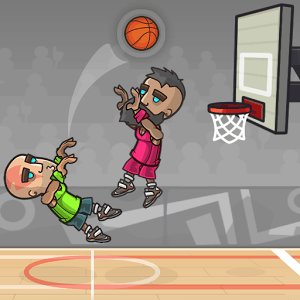 Basketball Battle
★ Easy moving and shooting!
★ Use pump fakes!
★ Score layups!
★ Shoot fade aways!
★ Block shots!
★ Get steals!
★ Juke and cross over to get to the basket!
★ Win big games and upgrade your team!
Challenge your friends in 2 player split screen mode!
Basketball Battle is a real arcade style hoops game that lets you play ball all over the USA!
Developer
DoubleTap Software
Category
Sports
Last Update
December 13, 2016
Update notes
OUR BIGGEST UPDATE YET....
- Compete in 75 new tournaments!
- Perfect your jump shot (or slam dunk) in your very own practice facility!
- Watch instant replays of your game winners, export to animated GIF to send to your friends!
- Enjoy improved gameplay! (better graphics, bigger backboards, life-like AI, and no bugs).

Test Your Skills on the Court
Think you can ball with the best? Then download Basketball Battle on PC or Mac to prove it on courts all over the country. Basketball Battle is the newest sports game from DoubeTap Software and features the easiest gameplay mechanics of any basketball game. Play against other players in real-time, full-court 1-on-1 games and win to score big prizes to upgrade your team and players. Even though the controls are simple, you have a variety of moves and plays available to you. Score layups, steal balls, block shots, and even juke and cross over to hit the basket. Basketball Battle is the closest thing to real-life street ball you are going to find on Android. Click the link above to start playing Basketball Battle on PC and Mac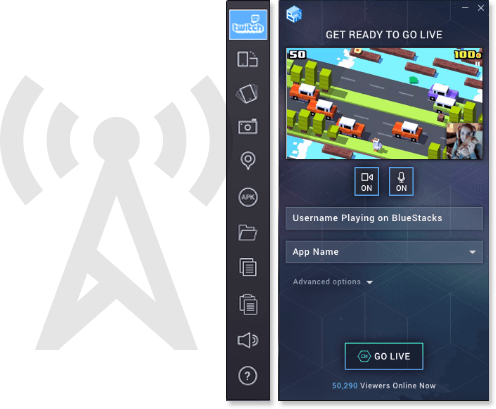 Show Your Court Control to Twitch.tv
Now, when you Play Bigger with the new BlueStacks 2, you have the easiest access to the massive Twitch.tv community of gamers and basketball fanatics. Twitch is the only place to catch more than one million live video game broadcasts each and every day. Users can chat live with broadcasters and other players during the streams and are encouraged to follow the broadcasters they enjoy the most. BlueStacks 2 now includes one-click access to Twitch broadcasting making it easier than to stream Basketball Battle to millions of other players.