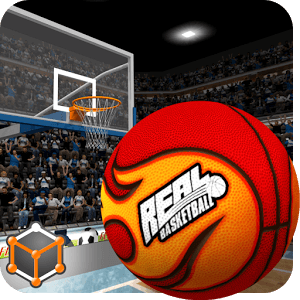 Real Basketball
Enjoy the ultimate real-life basketball experience with Real Basketball.
Real Basketball is an addictive game designed for basketball fans, which it offers single player or multiplayer options, as well as many fun game modes where you can show off your basketball skills!
You can choose to play online with people around the world, or play live games with your friends and earn MP's which can be used towards in-app features.
Prepare to experience the joy of playing best basketball game with real people.
Express your style by choosing from tens of different characters, basketballs, uniforms and courts.
Unlimited fun awaits you with 6 different game modes. Check out the scoreboard in each game mode to see how you ranked.
Unlock various achievements to win tens of cups and gain access to extra features.
Features:
- Realistic 3D graphics
- 6 different game modes
- Online multi-player game experience with real opponents or your own friends
- Surprise interactive experiences
- 40 uniforms and unlimited customization
- 20 basketballs and surprise features
- 4 basketball courts
- Cups which can be unlocked through various achievements
Developer
MobileCraft
Category
Sports
Last Update
December 5, 2016
Update notes
Added Google Login
Added Google Achievements
Added Google Leaderboards
Added Google Quests
Player Models and textures enhanced
Multiplayer Rooms User Interface enhanced
Added new balls
Added new jeysers
Ticket System integrated
Enabled "One more chance" (premium) at the end of the game
Added Mini Game
Added New Localizations (Chinese,Filipino,Hindu,Japanese,Korean,Russian)
Added starter and sale packs
Enhanced Trophies
Enhanced Main Menu UI
Prices Updated
Added Daily Bonus System

Real Basketball
Are you ready to experience the most realistic sports gaming experience ever? Then grab your kicks and hit the courts to play some Real Basketball, now available on Android. This addictive sports game has everything a real b-ball fan could want: realistic graphics, amazing sounds and loads of achievements for you to unlock. Battle it out on the courts like real players as you challenge your friends or players from around the globe in live-action basketball games. Earn MP's which can be used to unlock special in-game features, outfits and more. If you think you have what it takes, download Real Basketball today.

With so much riding on your Real Basketball games, you can ensure you have a leg up against the competition by playing Real Basketball on PC and Mac. All you have to do is download the new BlueStacks Android Emulator from the link above and you will have the power to download and install almost any Android app on your computer. The process is quick and simple, so take your game to the next level by downloading the free BlueStacks app today.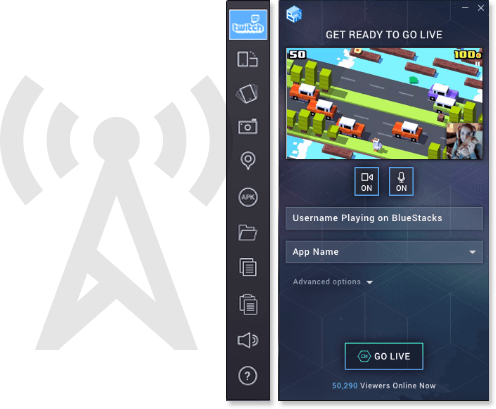 Take the Courts to the Streets
Basketball is a sport born of the street and played by the people. Show your mad skills off by broadcasting Real Basketball to the vast Twitch network of gamers and ballers. With the BlueStacks Advantage, players can now easily stream Real Basketball to Twitch and share their mobile world with friends around the globe. Twitch users can view and share video game footage, follow players and titles that interest them, and chat with the broadcasters and users they like. Connect with other fans Real Basketball and start building your own following by sharing Real Basketball to Twitch.tv.