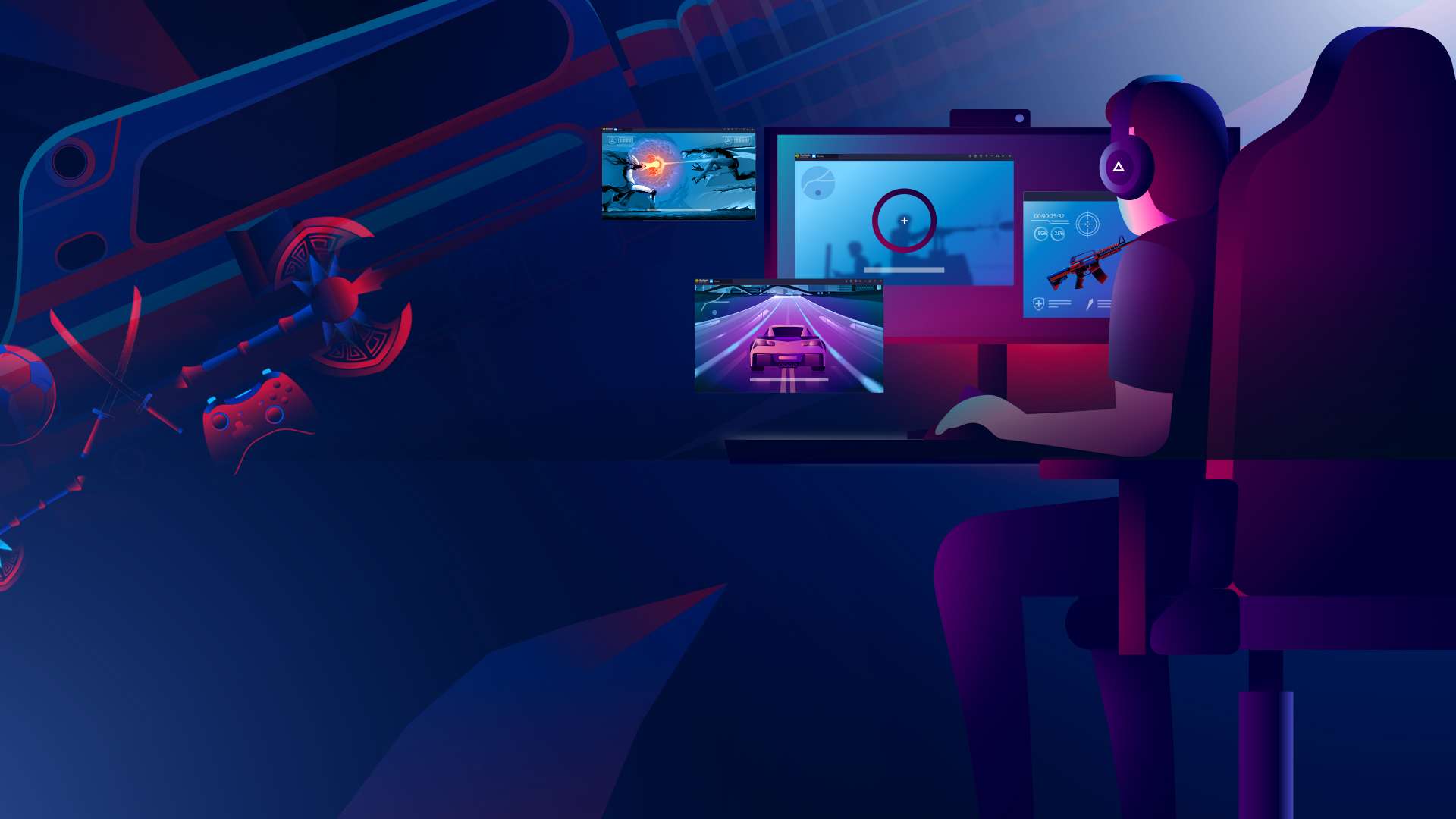 Darkzone - Idle RPG
Jeux de rôles | Capitanos
Jouez sur PC avec BlueStacks - la plate-forme de jeu Android, approuvée par + 500M de joueurs.
Dernière mise à jour 9 juin 2020
Caractéristiques de Jeu
Your career as an intergalactic bounty hunter is about to begin...

In the Darkstar Galaxy, the Darkzone is a lawless district where, for millennia, the most vicious crime factions in the galaxy have prospered. Too dangerous for the Darkstar Federation to police, it's widely known to be a hive for much of the illegal activity that plagues the rest of the galaxy.

To the four largest crime factions in the galaxy, and thousands of bounty hunters, raiders, smugglers, mercenaries, and other criminals, the Darkzone is home...

Join Ka' Nuun and his newly formed crime faction, NEMESIS, in an epic quest for vengeance! While you build up your fame, wealth, loot, and stash, in your ambitions to becoming the most prolific bounty hunter in the galaxy!

MAIN FEATURES
• Idle hack n' slash
• Live and idle co-op
• Exciting loot
• P2P Trading
• Deep itemization/builds
• Story and campaign
• AFK Progress
• Skins and cosmetics
• No energy system
• Absolutely no ads

STORY-DRIVEN PROGRESS
Constant progression and bounties, quests, and areas to explore, all while still having a central storyline and cutscenes which expand on the Darkzone's story.

LIVE AND IDLE CO-OP
Form alliances with other bounty hunters and invite them to join you in real-time, or asynchronous co-op battles.

EXCITING LOOT SYSTEM
Build your bounty hunters with awesome gear via a loot system heavily inspired by hack n' slash PC classics. You can't buy Chests or Gear, and forget about an energy system.

DEEP ITEMIZATION/BUILDS
Fill your inventory and stash with Common, Rare, Epic, and LEGENDARY biomech implants with sockets, mods, and sets to be built. Every build in the game is unique with thousands of potential combinations.

FAST-PACED IDLE COMBAT
Teleport in and out of hack n' slash combat with ease and run quick raids and missions designed for mobile.

CUSTOMIZABLE PLAY STYLES
Build your bounty hunters to your exact liking. You can go all auto, semi-auto, or manual...all depending on your gear and how you divide your attribute points.

AFK PROGRESS
Hire raiders and smugglers to work for you while you are away. They'll have materials, gear and resources waiting for you when you get back.

P2P TRADING
Use the chat to find other bounty hunters looking to trade. Send and receive offers, and counter them when you don't think the deal is quite right.

CUSTOMIZE YOUR LOOK
Earn and purchase outfits, weapon skins, and avatars for your bounty hunters, and don't miss out on limited edition event cosmetics.

CONSTANT CONTENT UPDATES
An active, indie, development team with unique ideas coming hot through the pipeline. Much, much more coming soon in future updates.


NOTE: Darkzone is brought to you by an indie team. The game is still in early access, but we're working around the clock. If you find a bug, or issue, report it and we'll sort it out immediately. Thanks for your support!


Join our communities of bounty hunters!

DISCORD
https://discord.gg/SxxxNc9

REDDIT
https://www.reddit.com/r/DarkzoneGame/

TWITTER
https://www.twitter.com/twdarkzone
Jouez à Darkzone - Idle RPG sur PC. C'est facile de commencer.
Téléchargez et installez BlueStacks sur votre PC

Connectez-vous à Google pour accéder au Play Store ou faites-le plus tard

Recherchez Darkzone - Idle RPG dans la barre de recherche dans le coin supérieur droit

Cliquez pour installer Darkzone - Idle RPG à partir des résultats de la recherche

Connectez-vous à Google (si vous avez ignoré l'étape 2) pour installer Darkzone - Idle RPG

Cliquez sur l'icône Darkzone - Idle RPG sur l'écran d'accueil pour commencer à jouer