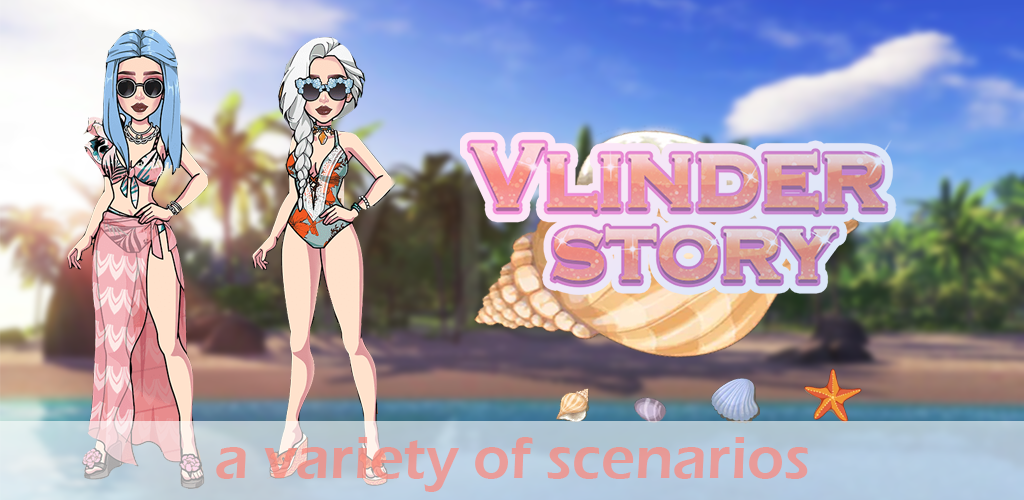 Vlinder Story:Dress up Fashion Games
Jeux grand public | 31 Dress up Games
Jouez sur PC avec BlueStacks - la plate-forme de jeu Android, approuvée par + 500M de joueurs.
Dernière mise à jour 3 décembre 2020
Caractéristiques de Jeu
Gorgeous dresses are waiting for u! Put on different make up for your fashion charactors and participate in our beauty party! Enjoy this party!
What's more, enjoy the Water-Park Time in our Vlinder club! You can do a SPA! Relax your skin. Put on the beautiful makeups, dressing super wonderful dresses! Let's enjoy it!

【How to Play】

Open game and the choose one character to dress up.
First, put on a beautiful makeup: You can choose a favorite eyes, fashion hairing, different colorful and fashionable Lipstick in our beauty store!

Second, there is a fashion salon in our Vlinder club! Welcome to enjoy the SPA! After finishing the SPA skin, it is really enviable! Your character must be the most beautiful in the party!

Nextly, there are so many gorgeous and fashionable dressing! Come and choose a super beautiful dress for your girl!
Finnally, you can use your talent and aesthetics to dress up the best-looking and most fashionable super idol! You can decide everything! It's up to u! In the Vlinder club, you can dress up them as you like. Come and release your imagination to create your own character!



【Vlinder Features】

- A international fashion hair stylist & dress up games for girls.

- More than 1000 items can be choosed.

- Party/Salon/Water park are all in Vlinder games.

- Tons of different chic styles makeup with creative beauties on eyes, faces, lips and hair to create your own characters.

- Stylized fabulous beautiful dresses to wear for your fashion idol.

- Various trendy and thematic accessories in Vlinder club.



Wanna learn more? Are u instrested? Having problems or suggestions? We would love to hear from you! Sincerely!



【Contact Us】

– FB group:https://www.facebook.com/groups/1050741318721305

– Feedback email:support@31gamestudio.com

– Instagram:vlinder__life

– Tiktok:vlindergames_tiktok
Jouez à Vlinder Story:Dress up Fashion Games sur PC. C'est facile de commencer.
Téléchargez et installez BlueStacks sur votre PC

Connectez-vous à Google pour accéder au Play Store ou faites-le plus tard

Recherchez Vlinder Story:Dress up Fashion Games dans la barre de recherche dans le coin supérieur droit

Cliquez pour installer Vlinder Story:Dress up Fashion Games à partir des résultats de la recherche

Connectez-vous à Google (si vous avez ignoré l'étape 2) pour installer Vlinder Story:Dress up Fashion Games

Cliquez sur l'icône Vlinder Story:Dress up Fashion Games sur l'écran d'accueil pour commencer à jouer