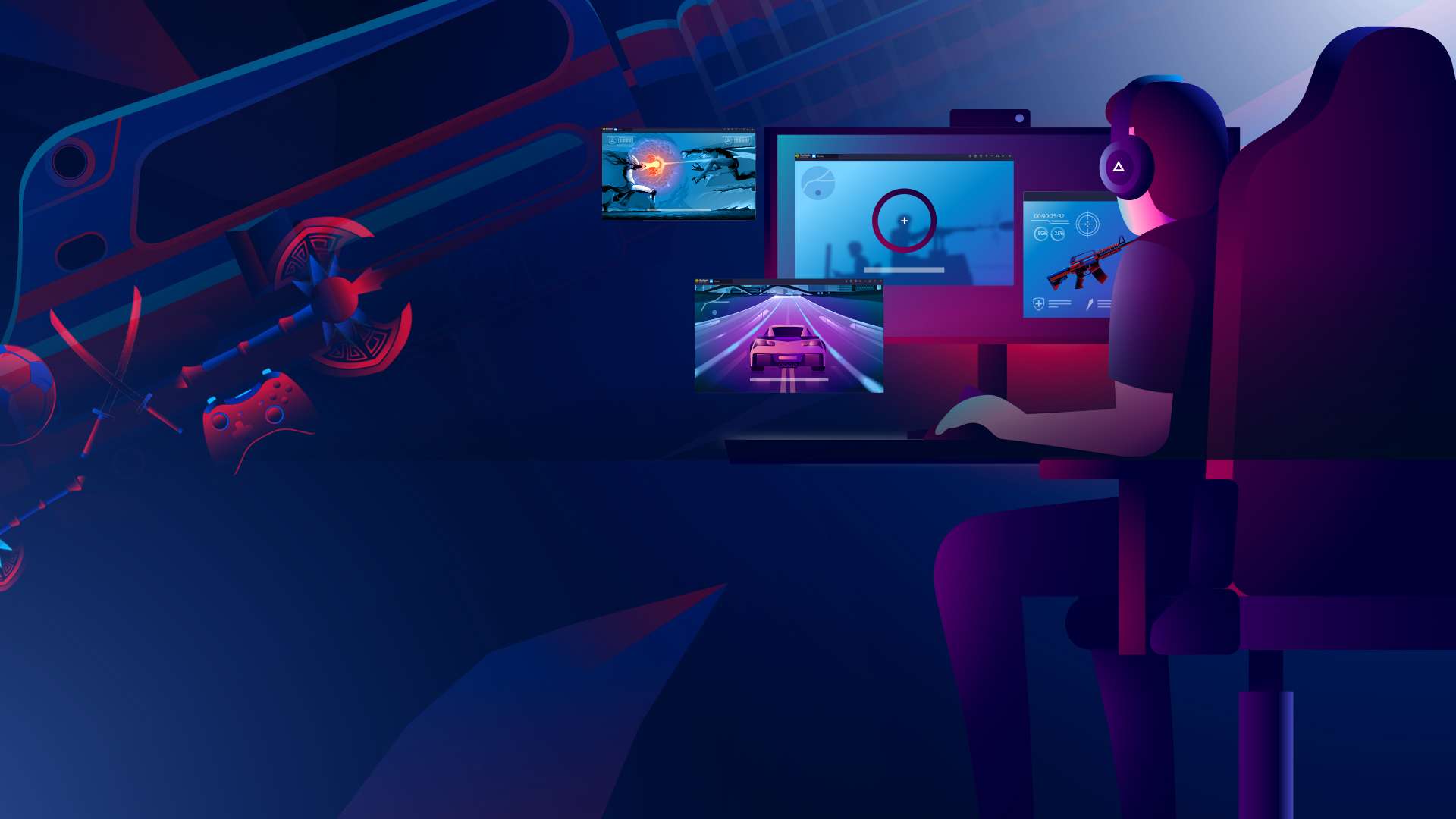 YoYo - Chat Room, Meet Me, Meetup, WhatsApp Status
เล่นบน PC ผ่าน BlueStacks - Android Gaming Platform ที่ได้รับความไว้วางใจจากเกมเมอร์ 500 ล้านคนทั่วโลก
Page Modified on: 23 ธันวาคม 2562
Game Features
YoYo now supports हिंदी, தமிழ் & తెలుగు and YoYo Chat Room!
In YoYo you can enjoy funny jokes, share sad songs, sad status, YoYo chatroom, love songs, love quotes as well as short films as WhatsApp status, send good morning, good night and other greetings to your family. Want to know more about IPL and Tik Tok Video, here you go!

Alongside from sad status and love quotes contents, there are millions of short films, sad songs, and love songs, you can download funny jokes, both YoYo Chat room and love shayari on YoYo; you can share, download and send good morning/goodnight wishes to friends/family via YoYo. Besides, here is also a good place to catch up with IPL as well as Tik Tok Download. A bit too much? Here is the showcase

Sad Songs | Sad Status
Sad Shayari | Love Shayari
Love Songs | Love Quotes
YoYo Chat Room | Funny Jokes
Good Morning | Good Night

YoYo allows you to share and download WhatsApp status, painful status, romantic status, lover shayari, make friends YoYo chat room, short films, husband and wife jokes, sweet song, love failure song, good morning, good night and happy birthday posts and Tik Tok. But don't forget about IPL, we have it too!

YoYo also allows you to download your friends' WhatsApp status and get your own personalized check-in page. Looking for contents in your native languages? Tik Tok contents? YoYo is the killer app for your needs! Let's YoYo together!

Built-in funny and interesting stickers will help you create more interesting and funny posts.

Why choose us?
• Check and download your friends WhatsApp status on YoYo, enjoy it anytime, anywhere.
• Get sad song, YoYo chatroom and sad shayari when you feel down.
• Share love song, love quotes and love shayari when you are in love.
• Share and consume contents in multiple local languages like Hindi, Telugu, and Tamil, etc.
• Download high-quality funny images, funny jokes and funny videos for happiness.
• Share beautiful good morning, good night and happy birthday posts in WhatsApp groups and WhatsApp status for free.
• Get short films when a new movie trailer is on.
• Get the best Hindi, Telugu, Tamil shayari, and more.
• Has a huge album of videos from Tamil movies, Bollywood movies, and Telugu movies. It also allows the user to keep up with the latest news related to Indian movies.
• Get beauty tips, home makeup tricks, and fitness videos.
• Get fresh news, latest GK for school students, current affairs for competitive exams like IAS, SSC, Bank PO exams and all the latest trends of the internet.
• Get health tips and fitness tips on how to cure yourself with home-made remedies.
• Create your personalized post with more than 100 stickers.
• Religious and devotional quotes.
• Get best Diwali wishes and shayari, Christmas & New Year wishes, Valentine and Holi wish. Independence day images and latest festive quotes for family and friends bonding.
• Get latest WhatsApp status, desi chats and motivational quotes and share in your own language for free.
• Watch the latest clips about IPL

Want a complete entertainment portal at your fingertips that will keep you amused every moment?


Download the app now and start to share your happiness with the world NOW!
เล่น YoYo - Chat Room, Meet Me, Meetup, WhatsApp Status บน PC ได้ง่ายกว่า
ดาวน์โหลดและติดตั้ง BlueStacks บน PC ของคุณ

ลงชื่อเข้าใช้แอคเคาท์ Google เพื่อเข้าสู่ Play Store หรือทำในภายหลัง

ค้นหา YoYo - Chat Room, Meet Me, Meetup, WhatsApp Status ในช่องค้นหาด้านขวาบนของโปรแกรม

คลิกเพื่อติดตั้ง YoYo - Chat Room, Meet Me, Meetup, WhatsApp Status จากผลการค้นหา

ลงชื่อเข้าใช้บัญชี Google Account (หากยังไม่ได้ทำในขั้นที่ 2) เพื่อติดตั้ง YoYo - Chat Room, Meet Me, Meetup, WhatsApp Status

คลิกที่ไอคอน YoYo - Chat Room, Meet Me, Meetup, WhatsApp Status ในหน้าจอเพื่อเริ่มเล่น