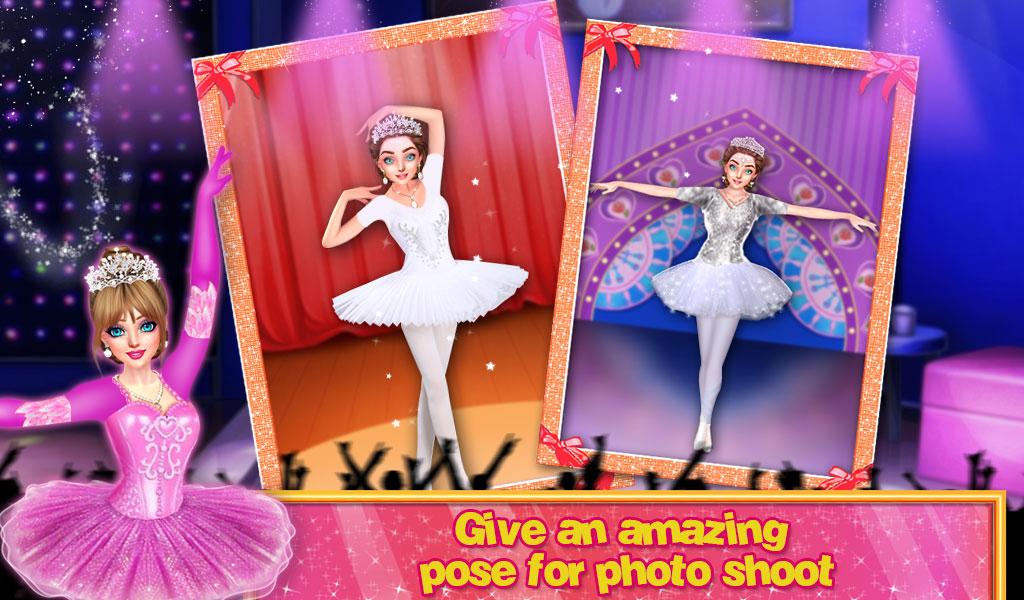 Beautiful Ballerina Girl Salon Stylish Dressup
GameSticky
Dernière mise à jour 21 janvier 2020
Jouez sur PC avec BlueStacks - la plate-forme de jeu Android, approuvée par + 400M de joueurs.
Galerie

Caractéristiques de Jeu

Comment Jouer

Jeux Similaires
Caractéristiques de Jeu
Hey girls, do you dream of being the most beautiful ballerina in the whole world? If yes then beautiful ballerina girl salon stylish dress up is the perfect spa salon game for you to make your dreams come true and inspire by amazing makeover activities. In this girl salon game, our gorgeous ballerina needs to get ready for their ballet show and she wants the best look. Now you have a chance to experience the ballerina dancer makeover game with your amazing makeover skills. First of all, in this ballerina salon game, go for a comfortable spa and give her clean and smooth skin by removing pimples, dark circles and many more. Then enter the girl's makeover game and give her delightful look with attractive hairstyle, eye lenses, unique eye mascara, eyebrows, eyelashes, blush up, nice shape of a lipstick, necklace, earrings, tattoo, crown and much more. After that, give ballerina more stunning look in the free game for girls by selecting an amazing dress up accessories like a top, skirts, frock, gloves, funky stockings, footwear and much more.

Here in this top makeover game, use your makeover skills to make the girl beautiful like an angel. Once she is ready with all the activities in the beauty salon game, then take awesome photos of the ballerina by choosing the favorite background. At the end of this fashion salon game, enjoy ballerina's dance with tons of different moves.

# Key Features

- Beautiful ballerinas in this girls makeover game
- Different salon activities like leg spa, makeup and dress up
- Help her relax with the spa treatment in makeup salon
- Make her cheeks charming in this free girls game
- Dress up her with amazing outfits in dancer dress up game
- Design a unique pair of shoes for the disco girl
- Easy to play fashion game for all kind of users
- Best ballerina makeover game for girls

If you're a ballet lover, come to experience the amazing makeover journey in this ballerina dress up game. Then play and enjoy this dance game for girls and don't forget to share it with your best friends and family members.

# Got any problems or suggestions?


- Please Send A Message.

- We Are Always Happy About Our Players' Feedback!

Jouez à Beautiful Ballerina Girl Salon Stylish Dressup sur PC. C'est facile de commencer.
Téléchargez et installez BlueStacks sur votre PC

Connectez-vous à Google pour accéder au Play Store ou faites-le plus tard

Recherchez Beautiful Ballerina Girl Salon Stylish Dressup dans la barre de recherche dans le coin supérieur droit

Cliquez pour installer Beautiful Ballerina Girl Salon Stylish Dressup à partir des résultats de la recherche

Connectez-vous à Google (si vous avez ignoré l'étape 2) pour installer Beautiful Ballerina Girl Salon Stylish Dressup

Cliquez sur l'icône Beautiful Ballerina Girl Salon Stylish Dressup sur l'écran d'accueil pour commencer à jouer