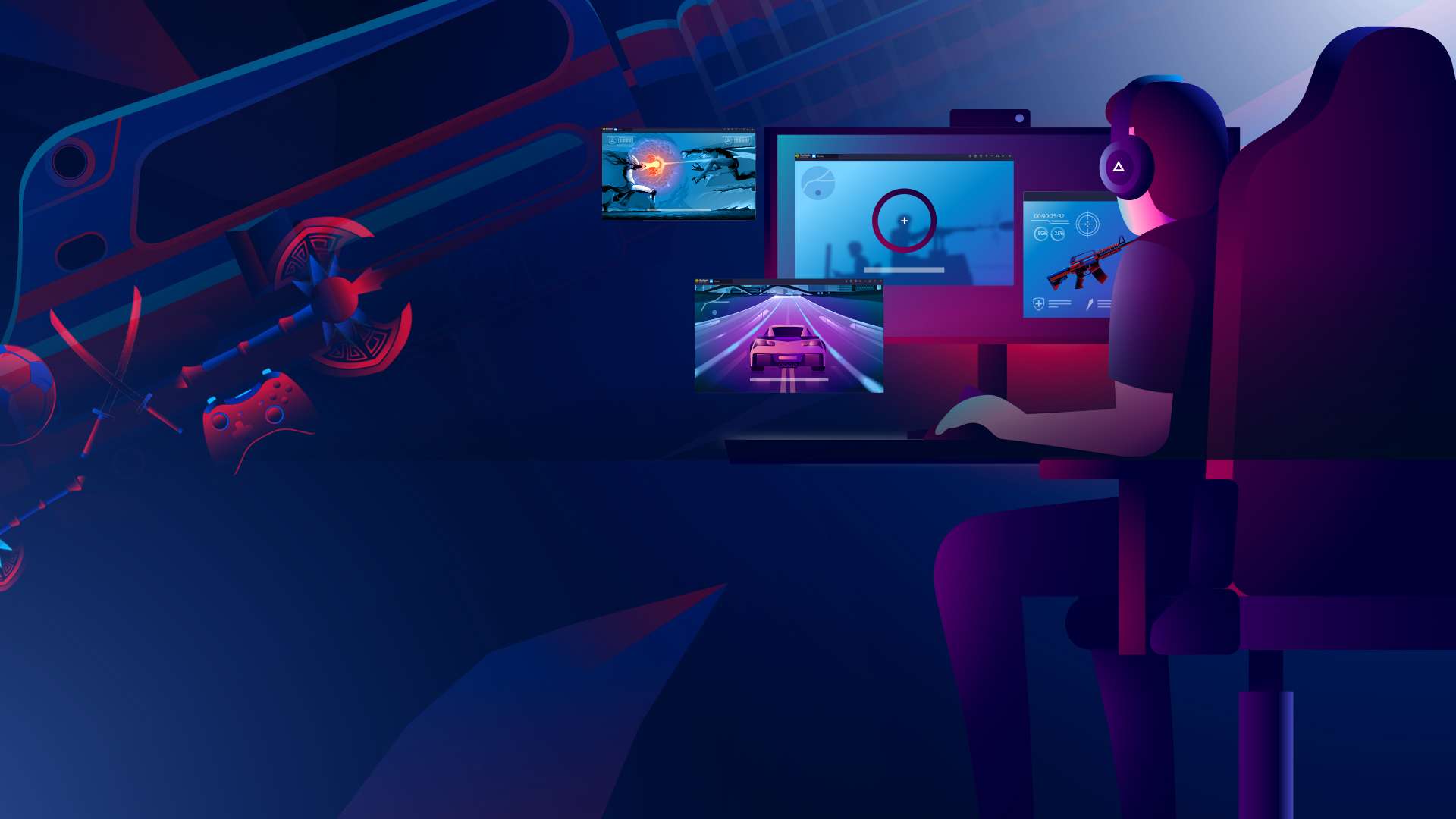 Derendal: Hero Text RPG Clicker
Role Playing | Maciej Fras
เล่นบน PC ผ่าน BlueStacks - Android Gaming Platform ที่ได้รับความไว้วางใจจากเกมเมอร์ 500 ล้านคนทั่วโลก
Page Modified on: 12 ธันวาคม 2562
Game Features
IDLE Quest is an offline IDLE game in which the hero increases his skills, and acquires new items even when you are AFK. After returning, you can spend the collected resources to make it even more powerful. Thanks to this you will be able to discover new areas and overcome more powerful opponents.


BEST IDLE EXPERIENCE

Thanks to randomly generated descriptions referring to the best role-playing games filled with magic and sword, you can completely move to a world filled with infinite dungeons with lurking opponents like orcs or dragons.


UNFORGETTABLE FANTASY ADVENTURE

Immerse yourself in an epic adventure in a climate of magic and sword. Collect legendary items, upgrade your skills to become the greatest hero in epic history. Stop the dark before it takes over the world.


CREATE A POWERFUL HERO

Choose from many unique skills. Each of them has a real impact on how quickly you will become more powerful. Use magical potions, and read ancient books - thanks to them you will increase your power even more.


EXPERIMENT EPIC LANDS

In game, you will find varied areas, each of which hides new secrets. Explore abandoned mines or traverse trade routes in search of treasures left behind - the choice is yours.


COLLECT MIGHTY ARTIFACTS

Get powerful crystals and exchange them for amazing artifacts. Each one of them will strengthen your hero to make you even more powerful


Main features

✔️ Infinite clicker IDLE style gameplay - no ascend system
✔️ Text mode that allows you to get deep into the game world
✔️ Diversified lands (from mountains and forests through mines, dungeons and castles)
✔️ Unique opponents(dragons, spiders, forest animals)
✔️ A unique promotion RPG system
✔️ Many quests to complete, with unique rewards
✔️ Manage your own hero and collect experience
✔️ Read books to level up faster
✔️Equip in epic sword, shields and amulets to become real hero
✔️ Double your earnings for 24 hours ❕❕
✔️ Drink magic potions and get special bonus
✔️ No internet connection needed
✔️ Best clicker rpg game
✔️Become the famous hero this magic RPG world
✔️Unique incremental clicker with a lot of idle mechanics
เล่น Derendal: Hero Text RPG Clicker บน PC ได้ง่ายกว่า
ดาวน์โหลดและติดตั้ง BlueStacks บน PC ของคุณ

ลงชื่อเข้าใช้แอคเคาท์ Google เพื่อเข้าสู่ Play Store หรือทำในภายหลัง

ค้นหา Derendal: Hero Text RPG Clicker ในช่องค้นหาด้านขวาบนของโปรแกรม

คลิกเพื่อติดตั้ง Derendal: Hero Text RPG Clicker จากผลการค้นหา

ลงชื่อเข้าใช้บัญชี Google Account (หากยังไม่ได้ทำในขั้นที่ 2) เพื่อติดตั้ง Derendal: Hero Text RPG Clicker

คลิกที่ไอคอน Derendal: Hero Text RPG Clicker ในหน้าจอเพื่อเริ่มเล่น