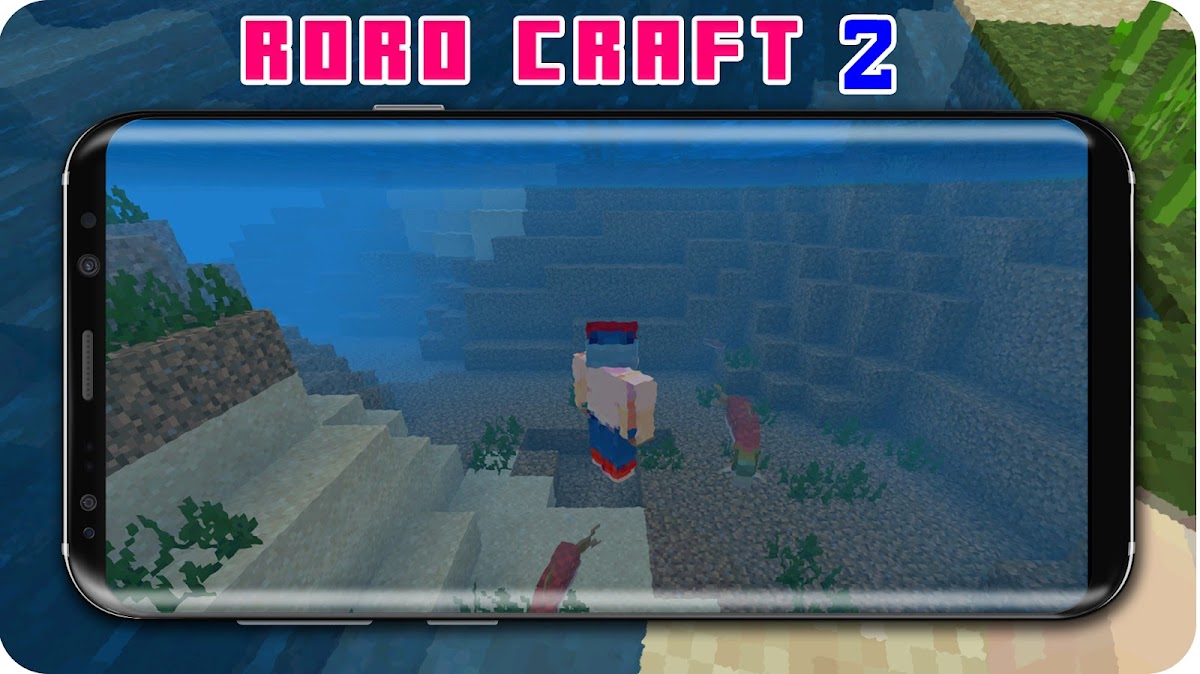 Roro Craft 2 : Master Mini Craft & Build Craftsman
เล่นบน PC ผ่าน BlueStacks - Android Gaming Platform ที่ได้รับความไว้วางใจจากเกมเมอร์ 500 ล้านคนทั่วโลก
Page Modified on: 20 เม.ย. 2565
Game Features
Do you like crafting and building games like mini craft? If you like craftsman and master craft games, then you don't need to look for building block games anymore. Because you have found crafting and building games in this roro craft 2 game.

Crafting games are very popular with everyone in this world, both children, adults, boys and girls. The Roro Craft 2 has excellent graphics. Explore creative and survival mode are very smooth to use. You can build minicraft easily in this roro craft game. You will be able to build a worldcraft class building in this roro craft game.

This roro craft game is compatible with various devices, including the latest Android which can be supported by this game. The minicraft that you make with craftsman can easily be built with mini blocks in this roro craft game.


In the game Roro Craft 2 : Vegas Mini Craft & Building Craftsman, you will find the following features:
- Build a minicraft city with beautiful blocks
- Build farms
- Large selection of blocks
- Realistic textures
- Survival and Creative Modes
- Shaders that make your crafting fun
- Choose your favorite character from your gallery
- You can combine new recipes
- Explore the underwater world
- Multiplayer - you can do crafting and building with your friends in one network

Have fun playing crafting and building. Use playtime wisely. Always support Developer to develop the best games for you.

Happy Crafting and Building.
เล่น Roro Craft 2 : Master Mini Craft & Build Craftsman บน PC ได้ง่ายกว่า
ดาวน์โหลดและติดตั้ง BlueStacks บน PC ของคุณ

ลงชื่อเข้าใช้แอคเคาท์ Google เพื่อเข้าสู่ Play Store หรือทำในภายหลัง

ค้นหา Roro Craft 2 : Master Mini Craft & Build Craftsman ในช่องค้นหาด้านขวาบนของโปรแกรม

คลิกเพื่อติดตั้ง Roro Craft 2 : Master Mini Craft & Build Craftsman จากผลการค้นหา

ลงชื่อเข้าใช้บัญชี Google Account (หากยังไม่ได้ทำในขั้นที่ 2) เพื่อติดตั้ง Roro Craft 2 : Master Mini Craft & Build Craftsman

คลิกที่ไอคอน Roro Craft 2 : Master Mini Craft & Build Craftsman ในหน้าจอเพื่อเริ่มเล่น