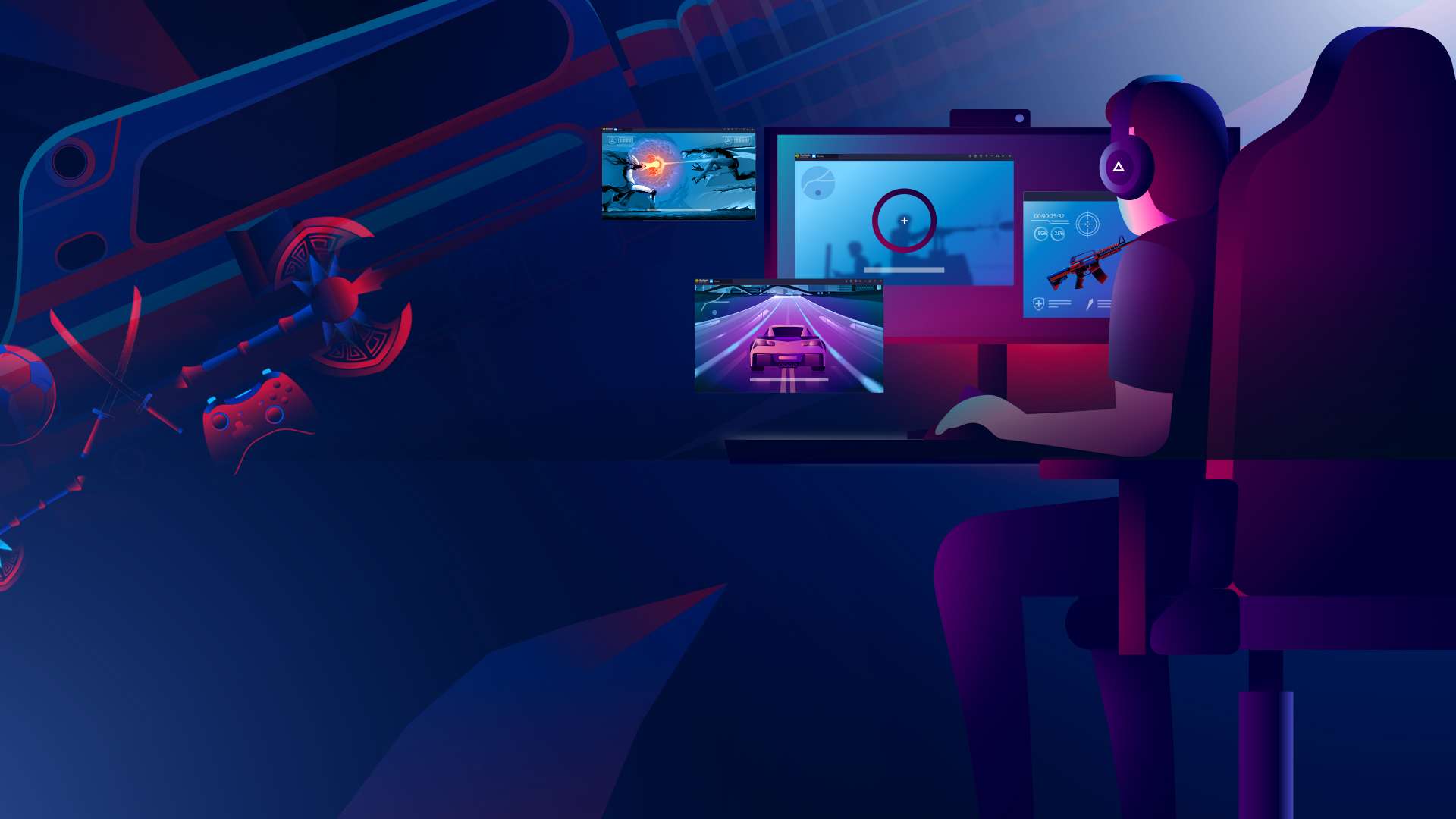 Spin Tales
เล่นบน PC ผ่าน BlueStacks - Android Gaming Platform ที่ได้รับความไว้วางใจจากเกมเมอร์ 500 ล้านคนทั่วโลก
Page Modified on: 13 ธันวาคม 2562
Game Features
A wondrous and joyful journey awaits you in the wacky realms of Slotopia! Play this FREE exciting adventure about a battle of matching symbols and put an end to the menace of the Whirlocks that have befallen this once so peaceful world. 🌲⛰️🌍

FREE DOWNLOAD NOW!

⚔️Summoned and suddenly destined to be the unlikely hero, you team up with the jolly Spin Guardians to defeat the evil wizard Gambit and his relentless horde of Whirlocks.⚔️

🗡️ Travel exotic realms and fight the Boss WHIRLOCKS to free the Slotopians.
🗡️ Spin the wheels of the magical LUCK-O-MATS® to battle the evil WHIRLOCKS and win countless treasures while doing so!
🗡️ Collect lovely SPIN GUARDIANS and evolve them into powerful magical beings that can turn the tide of any battle.
🗡️ Power up your favorite Guardians and unlock new abilities.
🗡️ Over 40+ quests for you to best with epic rewards awaiting you.
🗡️ Easy to learn, but also featuring enough depth to strategically play and deal with the haphazard behavior of the crazy Luck-O-Mat®.

Come along for the ride and join thousands of players in the constantly developing world of Slotopia.⛰️🌍

Spin Guardians and new realms are released in regular FREE updates!


STORY:

The kingdom of Slotopia is in peril!

The malicious wizard Gambit and his evil-doers have taken over the magical Luck-O-Mats that Slotopians have relied on for centuries to bring luck and prosperity. Now they cursed these mystical machines, turning them into bad-luck-machines and adding an ® symbol to make sure they reserve the universal merchandising rights.

With this reckless behavior, Gambit has disturbed the delicate balance between the Luck-O-Mats® and their ancient protectors, the slightly-deranged, but nonetheless cuddly Spin Guardians! As they are weakened and scattered across all the peculiar realms of Slotopia, it is now up to you, the hero, to gather 'em all and power them back up again.

Battling the Whirlocks together with your trusty Spin Guardians, you are Slotopia's last hope of bringing freedom, luck, and balance back to this world. Coincidentally, it's also what you HAVE to do in order to get your ticket back home - the 7 wise Wizards who summoned you to this world were pretty clear about that...



PLEASE NOTE: Spin Tales is completely free to download and play! If you like the game, you can buy additional game items for real money. To disable this option, turn off the in-app purchases in your device's settings.
เล่น Spin Tales บน PC ได้ง่ายกว่า
ดาวน์โหลดและติดตั้ง BlueStacks บน PC ของคุณ

ลงชื่อเข้าใช้แอคเคาท์ Google เพื่อเข้าสู่ Play Store หรือทำในภายหลัง

ค้นหา Spin Tales ในช่องค้นหาด้านขวาบนของโปรแกรม

คลิกเพื่อติดตั้ง Spin Tales จากผลการค้นหา

ลงชื่อเข้าใช้บัญชี Google Account (หากยังไม่ได้ทำในขั้นที่ 2) เพื่อติดตั้ง Spin Tales

คลิกที่ไอคอน Spin Tales ในหน้าจอเพื่อเริ่มเล่น