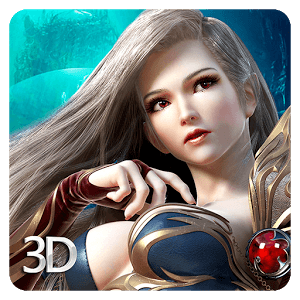 Forsaken World Mobile MMORPG
Get ready for explosive real-time co-op action on your mobile device! Explore the massive universe of Forsaken World Mobile with your friends! Together, you'll raid epic dungeons and battle legendary bosses for tons of loot, or fight for dominance in the Arena! Outfit your hero with exotic mounts and stunning wings! Do it all in a stunningly 3D open world! What are you waiting for?
Features:
√ New Feature: Cross-server Clash is staged in new Battlefield—Frozen Wind Valley!
√ New Function: Gem Polish. Polish up you Gem Slots, make Gems more powerful and unleash the real Gloss of your weapon!
√ New Attributes: Control Proficiency & Resistance
√ New Function: Fashion Dye. Adds more uniqueness to your Fashion!
√ New Function: Gem Deconstruction & Reconstruction. Make most of all your Gems!
For more information, please visit:
Website: http://www.fedeen.com/games/forsaken-world/
Facebook: https://www.facebook.com/forsakenworldmobile
Twitter: https://twitter.com/forsakenmobile
If you have any questions, please contact us:
https://fedeen.helpshift.com/a/forsaken-world/
Developer
Fedeen Games
Category
Adventure
Last Update
November 22, 2016
Update notes
√ Cross-server PvP: Frozen Wind Valley
√ New Guild Dungeon: Cosmos Core
√ New Dungeon: Ferosek Temple
√ Treasure Tree: Shake the tree to gain Goddess' Favor & other precious items
√ New Fashion slot: Fashion Relic
√ Fifth Gem Slot
√ New Attributes: Control Proficiency & Resistance
√ Gem Polish: Polish Gem Slots to magnify Gems' power
√ Gem Deconstruction and Reconstruction
√ Fashion Dye
√ Remelt: Including Level-up, Transformation, Upgrade, Evolution

Everything Awesome About Crossy Road Mixed With Disney!
It all started with one, lonely chicken just trying to cross the road. Fast forward millions of downloads and happy players later and now it's time for your favorite Disney characters to try crossing the road. Play Disney Crossy Road on Mac and PC to play as more than 100 different Disney and Pixar characters like Mickey Mouse, Buzz Lightyear, Wreck-It Ralph, and more. Every endless level is randomly generated so every game is a brand new challenge. Enjoy trying to avoid the classic obstacles and keep an eye out for some new ones. Take an 8-biy voyage through some of the most iconic Disney locations while rockin' out to classic Disney tunes with an 8-bit twist. More than another version of Crossy Road, Disney Crossy Road takes the hit video game, gives it an extreme makeover, and takes it up to 11!Play Disney Crossy Road on PC or Mac today.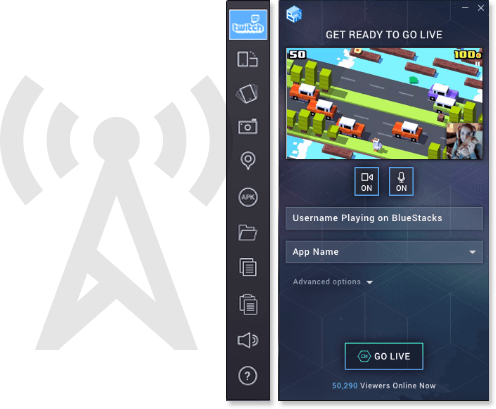 Cross the Road in Front of a Live Audience
The best part about endless runner games like Disney Crossy Road is the sheer bragging rights. If you think you have unlocked the most characters or can travel farther than anyone else, then show off your mad Disney skills via the awesome Twitch.tv network. Every single day, millions of gamers flock to twitch.tv to watch more than one million live video game broadcasts. More than just a place for the elite to show off, Twitch gives every gamer the ability to become a gaming superstar while making friends all over the world. With the new BlueStacks 2, you get one-click access to Twitch.tv broadcasting.