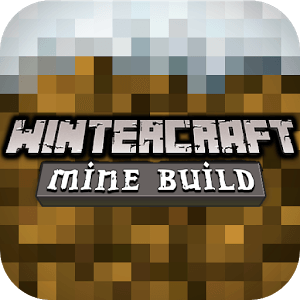 WinterCraft 3: Mine Build
A new game in the series: Winter Craft 3 - give players updated sandbox in "create and build" style. The new craft system of game resources, armor, items, single player mode is a Classic and Survival.
Discover the dangerous cave valuable resources that protect the ancient guard skeleton and poisonous spiders. Mysterious snowy forest with dangerous enemies: swordsman, bandits, archers, and wild animals: bears, wolves.
Create whatever you want with the new system of craft items from blocks, ores, and other resources that you can find in the vastness of the game world. The crafting system simple and adapted for mobile devices.
Features Unlike other series:
- Completely new system for creating objects.
- New blocks and items in the game in a medieval style.
- Many variation of armor and weapons for your player.
- A special shop with unique weapons and elite armor.
- Bed for sleep, day/night cycle, weather, player inventory and stats.
- Daily bonuses.
- And that's not all!
Build shelter, fight, grow, the only limit is your imagination!
Developer
SandStorm Earl
Category
Arcade
Last Update
October 7, 2016
Update notes
- Bugs fixed

Create Your World with Winter Craft 3: Mine Build on PC or Mac
The latest addition to the hit Winter Craft series gives players a greater amount of freedom in building the world they have always dreamt of. Become a resident of the fantastic world of Winter Craft and carve out your own little piece of heaven. Be careful as there are more dangers and deadly enemies out in the wilderness than ever before. Explore the new snowy forest and encounter wild animals and trained troops alike. Using the new crafting system, easily craft and item or weapon you want to make life easier for you. New additions include special blocks in medieval styling, daily bonuses, and a shop with elite items and armor. Play Bigger and download the new BlueStacks 2 player to play Winter Craft 3: Mine Build on PC and Mac for free.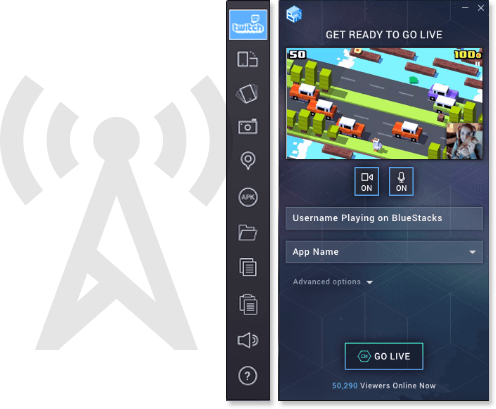 No More Extra Equipment to Stream Games
Twitch is a social gaming site that gives players the chance to broadcast their live video game footage to a community of millions. Each day, you can find more than a million live streams with players of all skill levels tackling video games across all platforms and genres. Users are encouraged to connect with each other through live chats during broadcasts and a following system for broadcasters and titles. With BlueStacks 2, you now have one-click access to the exciting world of twitch broadcasting. Stream WinterCraft 3: Mine Build to hundreds of mobile gaming lovers with BlueStacks 2 and Twitch.tv.