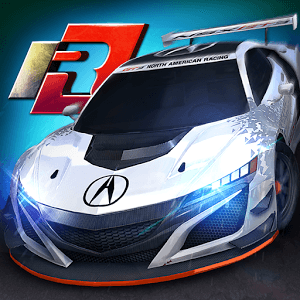 Racing Rivals
LIVE OPPONENTS. REAL COMPETITION.
True real-time racing at your fingertips. Racing Rivals lets you challenge or be challenged by live opponents in game lobbies with feature race replays and live chat.
HIGH STAKES BETTING
Back your bets with skill unless you're prepared to lose cash - or your car! The stakes are high and the risk is real. Can you handle it?
WEEKLY EVENTS!
Does your team have what it takes to dominate Turf Wars? Race in weekly competitions to control cities, earn gems, and bonuses for your team! Exclusive Prizes means cars no one else can buy, wrapped in livery no one else has seen.
OFFICIALLY LICENSED CARS
Racing Rivals presents a huge collection of licensed cars ranging from tunes and exotics to classic American muscle. Featured brands include McLaren, Subaru, Dodge, Mitsubishi, Ford, RWB, Scion, BMW, Acura and SRT with more on the way!
TUNE, UPGRADE & CUSTOMIZE
Find the optimal tune for your car with hundreds performance parts in thousands of combinations - everything from air filters to crankshafts will impact your car's performance. Up your game by adding NOS, a supercharger or turbo, custom rims from the biggest players like Volk Racing, Pacer, and SSR, plus real world tires from Nitto!
High-end, immersive tablet gameplay!
IMPORTANT: Racing Rivals requires an internet connection to play, Android 2.3.3 or higher and 512MB of ram (Android 4.x, 1 GB of ram recommended)
Find us on Facebook: http://bit.ly/RacingRivalsFans
Find us on Twitter: http://bit.ly/RacingRivalsTweets
Questions or Suggestions? Visit our forums: http://bit.ly/RacingRivalsForums
Terms of Service: http://www.glu.com/terms
Privacy Policy: http://www.glu.com/privacy
Developer
Glu
Category
Racing
Last Update
November 14, 2016
Update notes
Overall Bugfixes and improvements:
• Graphics Shader swap to increase FPS
• Settings option to turn on "experimental" high end graphics
• Settings option to turn on/off Global Chat Push Notifications
• Improvements to Lag, FPS, and Visual bugs across the board
• Fixed an issue with Battery usage.
• Fixed several visual Issues
• Generic Bug Fixes.

Experience Realistic Racing Action on Your PC
Racing fans have come to expect more than just some slow moving cars on a boring track. Today's gamers and racing fans expect to be wowed with realistic graphics, high-speed racing and intense sounds that put you right in the driver's seat. Racing Rivals has all of this and so much more. This mobile racing game pits driver against driver in real-time racing for glory and cash. Choose from a wide selection of licensed cars to race around some of the most challenging tracks and courses in the world. Put your money where your mouth is with high-stakes wagers that can even cost you your ride.

Free the speed and unleash the power of Racing Rivals on your computer. By downloading the new Bluestacks Android Emulator for your PC, you can challenge your friends to intense racing action from your PC. With the free Bluestacks PC app, you can download and install almost any Android game or app right onto your computer. Experience the ease of racing with your mouse and feel secure knowing Bluestacks backs-up all of your game data.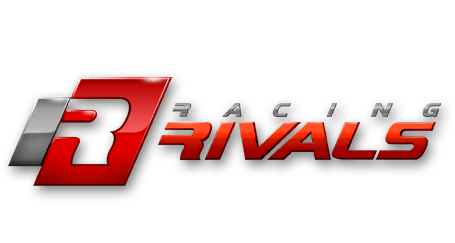 Playing Racing Rivals on PC and Mac
Racing Rivals is all about the speed and the cars, and both of these things come through even better on your home computer. With the Bluestacks data saving, you can easily jump from computer to tablet in between races. Download the free Bluestacks Android Emulator from the link below and install Racing Rivals on PC and Mac today.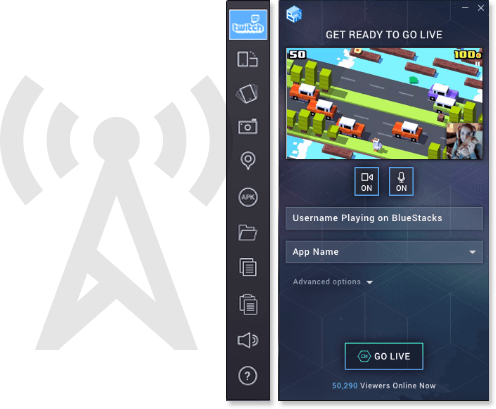 Make Rivals Out of Racers Around the Globe
Nice guys finish last and never take home the gold. In the world of racing, it takes speed to get anywhere and you can now show off your speed to the entire globe with easy and convenient controls. BlueStacks 2 now features one-click controls to broadcast Racing Rivals to Twitch.tv. Broadcasting your mobile games to Twitch can not only help you meet new Racing Rivals fans from all points around the world, but it can help you get some fresh tips and pointers from other serious gamers and learn how to take your game to the next level.