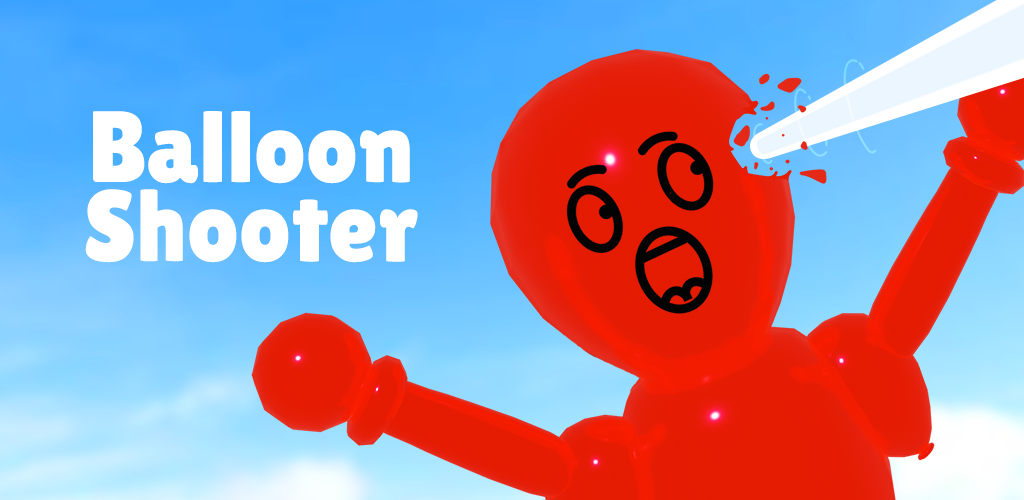 Balloon Shooter: Crush It
Gündelik | 3B Game Studio
500M + oyuncunun güvendiği Android Oyun Platformu, BlueStacks ile PC'de oynayın.
Sayfa Değiştirilme tarihi: 30 Mart 2022
Oyun Özellikleri
Balloon Shooter: Crush The Balloon is an addictive and exciting balloon FPS (first-person shooter) popping game filled with colorful game effects. Pop the balloons is a well-designed balloon shooting game action for you to play anytime and anywhere. Start your baby balloon pop adventure right now! Unlock a journey of 300 levels, practice your balloon crush game skills and become the king of the balloon pop game.

The power of shooting the balloons pop games is in your hands. Shoot and crush all of the balloons and complete the journey of more than 300 levels. Balloon Balloon Shooter: Crush The Balloon game provides fun & exciting adventures among all other balloon popping games.

Shoot the balloons with powerful guns & balloon popping games effects , shoot all balloons & tap to crush balloon popping games. Release your stress with all satisfied balloon splash sounds. This FPS balloon shooting game is a fun game for all to play both online and offline. It's fun and suitable for all ages. The Balloon crusher game is simple yet highly addictive. So be chill, relax and enjoy yourself with this balloon smasher game!

How to play Balloon Shooter: Crush The Balloon:

🎈 You have a specific list of goals at each level.
🎈 Match 3 or more identical water balloon crusher game in a line to create special effects.
🎈 You must have the sharpest mind. Learn to use special balloon match 3 games power-ups.
🎈 Useful power-ups can help you pass difficult levels.
🎈 If you have any difficulties passing a level you can use helpful props.
🎈 Use your guns to shoot the balloons with spectacular effects.
🎈 Less time, more stars, higher scores! Crush all balloons.
🎈 Complete balloon shooting levels to earn new, diversity guns.

Balloon Pop Game - matching balloon games features:

🎈 300+ attractive game levels.
🎈 No network needed
🎈 Various obstacles that are balloons pop up to prevent you, blast them with your powerful guns
🎈 Enjoy burst the balloon game mood and pop the balloons crushing balloons anytime, anywhere.
🎈 Ultimate FPS balloon popping games experience, perfect time killer.
🎈 Balloon shooting game is Suitable for everyone, more helpful for the elderly to train the brain.
🎈 Multiple balloon crusher power-ups, use them wisely and more easily to pass the level.
🎈 3D graphics and realistic sound effects. Balloon, balloon, balloon fight, balloon games, balloon game, balloon, crusher, pop the balloons, pop the balloon, balloon game, balloon shooting games, FPS game.

Download Balloons Shooter: Crush The Balloons now! For FREE!

About Us:

Monster Studio is making entertaining games, and we certainly need your ideas, suggestions, and feedback so that we can make better games in the future. Rate this game and give your valuable feedback.
Daha az gör Daha fazla gör
Balloon Shooter: Crush It oyununu PC'de oyna. Başlamak çok kolay.
BlueStacks'i PC'nize İndirin ve Yükleyin

Play Store'a erişmek için Google girişi yapın ya da daha sonraya bırakın.

Sağ üst köşeye Balloon Shooter: Crush It yazarak arayın.

Balloon Shooter: Crush It uygulamasını arama sonuçlarından indirmek için tıklayın.

(iEğer Adım 2'yi atladıysanız) Balloon Shooter: Crush It uygulamasını yüklemek için Google'a giriş yapın.

Oynatmaya başlatmak için ekrandaki Balloon Shooter: Crush It ikonuna tıklayın.