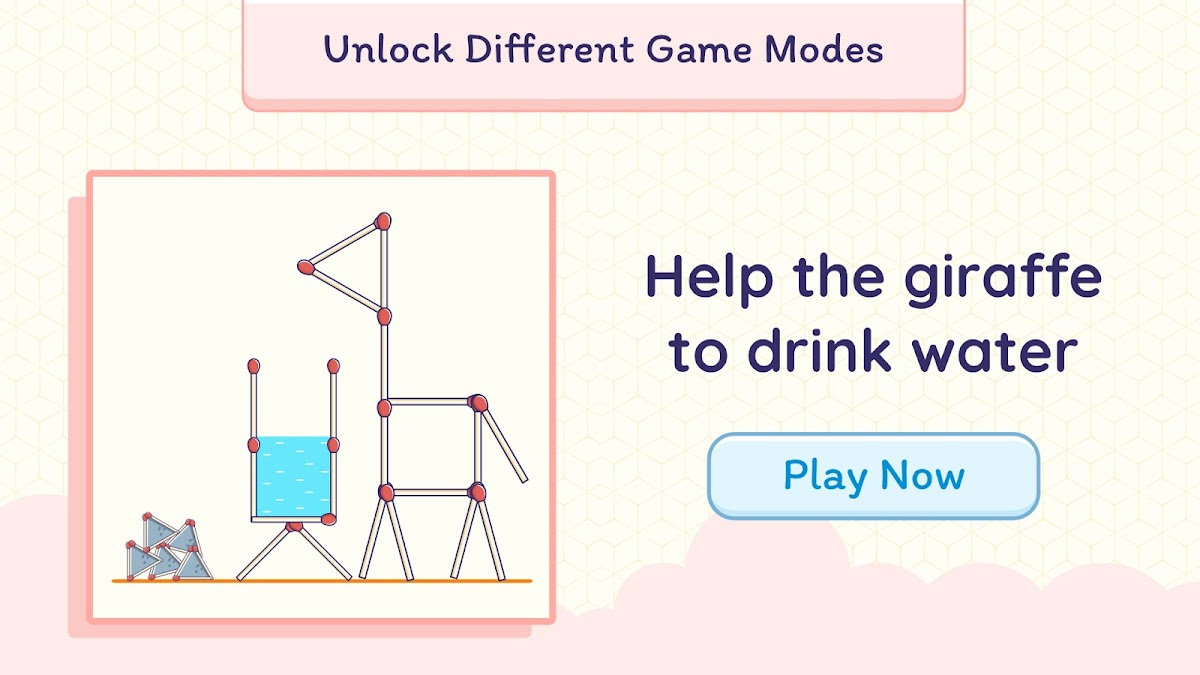 Smart Brain: Mind Puzzle Game, Logic IQ Brain Test
Spiele auf dem PC mit BlueStacks - der Android-Gaming-Plattform, der über 500 Millionen Spieler vertrauen.
Seite geändert am: 11. November 2020
Game Features
A ridiculously fun game that'll make you smarter.

Wondering what it takes to pump your 🧠 brain muscles 💪 and unleash your true genius?

Two words — "Smart Brain".

Smart Brain is a free, addictive, and ridiculously amusing brain game with numerous tricky puzzles and brain teasers to battle your wits. With hundreds of levels and different game modes, Smart Brain will sharpen 🗡your logic, creative thinking, focus, and judgment just like a samurai swordsmith.

We know what you're thinking now: "Pffft, I'm a puzzle prodigy — just bring it on!" 😎

Hey, hey — hold on your horses, mate.

If you think it's that easy-breezy to solve, you probably need to think again.🤔 We don't blame you for that, it's not your regular easy game — it's the ultimate brain test.

You've to break free from normal thinking and come up with something absurdly creative👻, something that pops your brain out🤯, something that makes your brain sweat 😓, something that makes your neurons wiggle. 😆

Can you do it? Are you a "Smart Brain"? Yes, you are?!

So just play the game and prove your intelligence to the world.🌍


Smart Brain — The Amusing Puzzle Game For All Ages.

🧩Hundreds of tricky puzzles, brain games, teasers to solve.
🔓Unlock exciting new game modes.
🦄Unique and quirky levels that you'll find nowhere else.
💪Work your creative problem solving and pump those logical muscles.
🚀Boost lateral thinking and challenge your IQ.
🔎Will make you focus on minute details, enhance observation.
🤯Will blow your mind with out-of-the-box solutions.
🤔Challenging enough to make grown-ups think on.
🤣Fun enough to make everyone laugh.
👨‍⚕️Stimulate your brain for a healthy mind.


Amazing, isn't it? Of course, it is! 🤘

Whether you're a math puzzle buff, riddle, and brain teaser admirer or just enjoy playing sudoku and word puzzle games — this game is gonna make you pump your hands ✊ in the air and scream out 😱 in satisfaction every time you pass the levels.

Holy cow — this sounds exactly like the brain game you were looking for!
Weniger lesen Weiterlesen
Spiele Smart Brain: Mind Puzzle Game, Logic IQ Brain Test auf dem PC. Der Einstieg ist einfach.
Lade BlueStacks herunter und installiere es auf deinem PC

Schließe die Google-Anmeldung ab, um auf den Play Store zuzugreifen, oder mache es später

Suche in der Suchleiste oben rechts nach Smart Brain: Mind Puzzle Game, Logic IQ Brain Test

Klicke hier, um Smart Brain: Mind Puzzle Game, Logic IQ Brain Test aus den Suchergebnissen zu installieren

Schließe die Google-Anmeldung ab (wenn du Schritt 2 übersprungen hast), um Smart Brain: Mind Puzzle Game, Logic IQ Brain Test zu installieren.

Klicke auf dem Startbildschirm auf das Smart Brain: Mind Puzzle Game, Logic IQ Brain Test Symbol, um mit dem Spielen zu beginnen