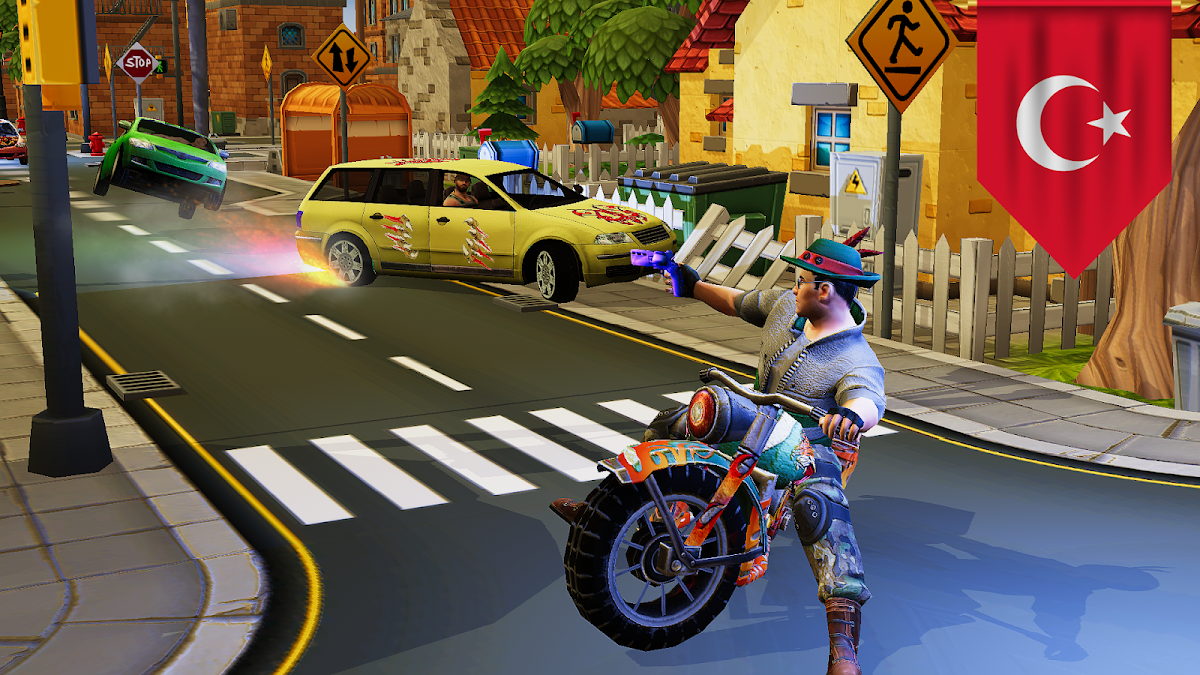 Gangster's Paradise: San Andreas Street Life Hero
500M + oyuncunun güvendiği Android Oyun Platformu, BlueStacks ile PC'de oynayın.
Son Güncelleme 27 Mart 2021
Oyun Özellikleri
Do you want to play one of the most immersive, high quality, action-packed mafia games? Download and play Gangster's Paradise! Play as a lone superhero who must face off against hitman, gang members, kingpins, bandidos from cartels, Russian mafia and New Orleans gangster squad. Thug life isn't easy in this vice city but we know you have what it takes to be a hero that defeat all the gangster squads who are destroying your city!
Gameplay: you play as superhero who faces off so many gangster squad in your hometown, San Andreas. You must face off hitman who works for Russian mafia, mobsters from New Orleans, Italian kingpins, bandidos from Mexican cartels, mobster, and other gangbangers around town. This is an action packed game where you have to complete game objectives. You will have to go somewhere by walking, or riding a vehicle, fight bandidos from Mexican cartels, or shoot these gang members off. You can upgrade your weapons and level up.
Game control: this game is played in landscape mode with two hands control. The left joystick control where you're going and the right side control action such as fighting and shooting. We have an immersive tutorial to help you get a hang of the game.
💥 FEATURES OF GANGSTER'S PARADISE - SAN ANDREAS STREET LIFE HERO: 💥
💀 OFFLINE play: no internet? Don't worry. You can still enjoy playing even without internet connection.
💀 Immersive role playing game: play as a superhero facing the gangbangers from San Andreas, New Orleans, and other gang members characters. You will find hitman, thieves, enemies, and cops. Leave the cops alone! They are your ally in this dog eat dog vice city.
💀 Smooth, responsive game control: we use virtual joystick control to make it more user friendly and responsive. A thug life is full of challenge. We make sure you know how to accomplish your objectives.
💀 Tutorial: so many games are so confusing to play. We provide step by step tutorial in the game so you will be familiar with the game control and how to complete missions.
💀 Amazing 3D HD graphic: immerse yourself in the city of San Andreas. Explore the city as you complete your missions to eliminate gangbangers, kill off hitman or kingpins, and destroy the Russian mafia and cartels.
💀 Weapons & Items: There are so many weapons and items to help you accomplish your missions. Drive cars, trucks or bikes. Shoot with rifles, throw grenades, use flamethrowers, and much more.
💀 Upgrade: Upgrade your character and your weapons. For your character, you can upgrade his power and health, defence, and speed. You can also upgrade your abilities, buy items, and upgrade parachute.
You will find endless thing to discover in this vice city. You can find new vehicles, enemies, location and so much more. As you level up you will become stronger and more capable to complete more challenging missions without getting yourself killed in the process.
So, do you are to enter this dangerous vice city to take on this perilous mission? Download our game for FREE and enjoy living the thug life as a superhero!
---
We hope you enjoy playing Gangster's Paradise – San Andreas Street Life Hero. Please share our games to your friends and bros who enjoy playing mafia games as much as you do.
Daha az gör Daha fazla gör
Gangster's Paradise: San Andreas Street Life Hero oyununu PC'de oyna. Başlamak çok kolay.
BlueStacks'i PC'nize İndirin ve Yükleyin

Play Store'a erişmek için Google girişi yapın ya da daha sonraya bırakın.

Sağ üst köşeye Gangster's Paradise: San Andreas Street Life Hero yazarak arayın.

Gangster's Paradise: San Andreas Street Life Hero uygulamasını arama sonuçlarından indirmek için tıklayın.

(iEğer Adım 2'yi atladıysanız) Gangster's Paradise: San Andreas Street Life Hero uygulamasını yüklemek için Google'a giriş yapın.

Oynatmaya başlatmak için ekrandaki Gangster's Paradise: San Andreas Street Life Hero ikonuna tıklayın.