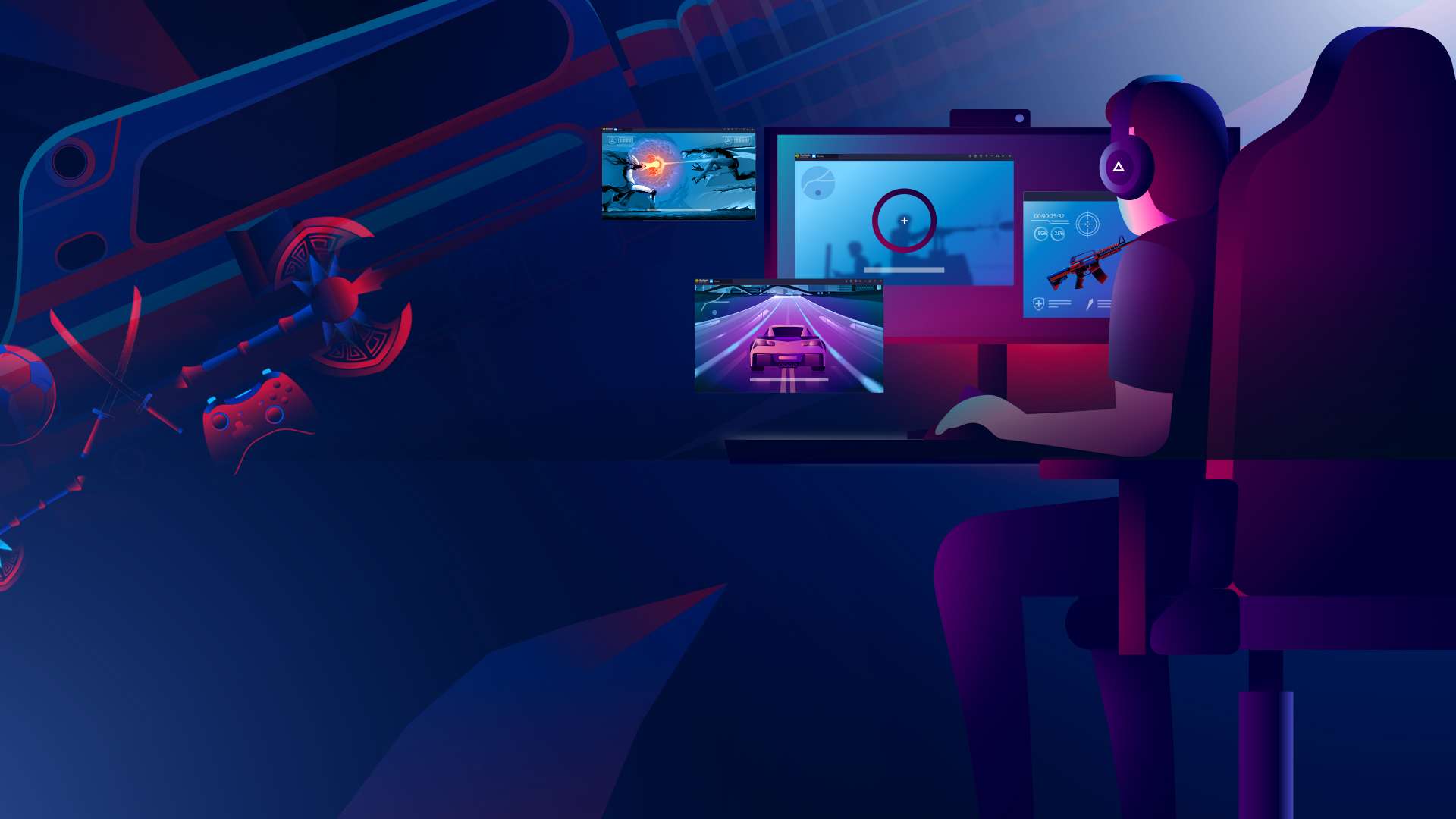 Applaydu & Friends Game
Akcja | Ferrero Trading Lux S.A.
Graj na PC z BlueStacks – Platforma gamingowa Android, która uzyskała zaufanie ponad 500 milionów graczy!
Strona zmodyfikowana w dniu: 17 września 2021
Funkcje Gry
Applaydu & Friends by Kinder is a safe multiplayer playground dedicated to kids 7+ years old. A playing and lifestyle experience, where your kids can play, create their own video content, challenge and connect safely with other players. Children will be able to unlock various licensed heroes and extend the Kinder Joy playing experience into the digital world by bringing their heroes to life with party royale obstacles races and animated emoji. A joyful and safe environment with creative activities designed for kids. The app is ad-free and playable offline.

Play together with friends
Applaydu & Friends is a game that allows your children to play in multiplayer party royale run obstacle races with up to 12-players. Your kids run, fall and race, challenge other players and get ranked in the leaderboard to see their success. Let your child explore different party royale run races with many obstacles, unexpected effects, boost gates and trap boxes. In various universes, kids can challenge other players and explore unknown worlds with different themes, obstacles and challenges. This season it is all about music with piano, drums and guitar shaped decorations.
In every season, there are updated universes with many obstacle races, characters and surprises to discover. In this season, your kids will be able to play with their favorite Funko heroes: the Funko Battery Player, the Funko Singer and more heroes of the Funko Music band are waiting to get unlocked by your kids. And, every hero has its own signature animation unveiled when unlocked. Let your child's eyes shine when bringing their heroes into the digital experience.

Create experiences and express yourself
Your children can discover the Applaydu & Friends universe with many creative features to customize their own experience. Children can create their own avatar with tons of customization options: 8 different 3D avatars with many details, different personalities and emotions are ready to get mixed and matched. Kids can also change their avatars' hair, eyes and skin tones to create their very own style. And, if your children find secret surprise boxes, they can unlock even more customization items. The app offers options to let your child express its creativity: with the animated emoji video feature, your kids can become their heroes. Let them record creative videos adding different effects, filters, backgrounds and predefined voice modifiers. Individualized creations can be saved on the device, so you can celebrate these all together as a family.

Connect safely with other players
Your kids can play with their friends, other rivals or challenge their family. In the party royale run obstacles race, kids can even share their emotions with emoticons, defeat and connect with their co-players in a safe environment. After each race, kids can see their success and get ranked in the leaderboard chart.

A safe gaming experience for children
Applaydu & Friends is a safe platform that invites your children into a 100% kids-friendly and creative universe without in-app purchases nor ads. It is a universe dedicated to kids and a platform that protects children's identity with anonymous profiles and predefined names. They play in a safe private environment, as it is not connected to any social platform. Even in public mode, the safe community grants privacy.

Applaydu & Friends by Kinder is a free lifestyle multiplayer game designed for children between 7 to 12 years old. It is 100% free to download, playable offline, ad-free, no in-app purchases, and supports 9 languages.

Contact us at applaydufriends@kinder.com. For privacy-related questions, please write to privacy@ferrero.com or go to http://applaydufriends.kinder.com/legal
Czytaj mniej Dowiedz się więcej
Zagraj w Applaydu & Friends Game na PC. To takie proste.
Pobierz i zainstaluj BlueStacks na PC

Zakończ pomyślnie ustawienie Google, aby otrzymać dostęp do sklepu Play, albo zrób to później.

Wyszukaj Applaydu & Friends Game w pasku wyszukiwania w prawym górnym rogu.

Kliknij, aby zainstalować Applaydu & Friends Game z wyników wyszukiwania

Ukończ pomyślnie rejestrację Google (jeśli krok 2 został pominięty) aby zainstalować Applaydu & Friends Game

Klinij w ikonę Applaydu & Friends Game na ekranie startowym, aby zacząć grę