The link you clicked on App Player will take you to an external link

Silly Royale -Devil Amongst Us
Graj na PC z BlueStacks – Platforma gamingowa Android, która uzyskała zaufanie ponad 500 milionów graczy!
Strona zmodyfikowana w dniu: 22 sie 2023
Play Silly Royale -Devil Amongst Us on PC
Silly Royale -Devil Amongst Us is a Strategy game developed by SuperGaming. BlueStacks app player is the best platform to play this Android game on your PC or Mac for an immersive gaming experience.
Prepare for a whirlwind of laughter and mischief in "Silly Royale – Devil Amongst Us." Whether you're familiar with its whimsical moniker "Silly World" or the mischievous "Devil Amongst Us," this game promises a rollicking good time. Stepping into the realm of real-time online multiplayer, it's a riotous adventure best enjoyed alongside a lively group of 12 players, all within the eerie confines of a Haunted Mansion or a foreboding Prison.
The immersive experience takes a delightful turn with the inclusion of in-built voice chat and emoticons. Communication isn't just encouraged; it's essential for unraveling the secrets, plotting strategies, and navigating the humorous twists that the game throws your way. Gather your friends, form alliances, and embark on a journey where cooperation and camaraderie are your best assets.
But that's not all – "Silly Royale" ups the ante with an endearing twist. Enter the world of Silly Pets, your very own companions that accompany you across various game modes. These adorable sidekicks add an extra layer of charm and individuality to the gameplay, forging connections that extend beyond the screen.
In a world filled with competitive titles, "Silly Royale – Devil Amongst Us" stands out as a lighthearted gem. It invites you to shed your inhibitions, embrace your inner mischief-maker, and immerse yourself in a world where hilarity and strategy go hand in hand. So, rally your friends, adopt your Silly Pet, and brace yourself for a gaming experience that's as amusing as it is unforgettable. Enjoy this game with BlueStacks today!
Zagraj w Silly Royale -Devil Amongst Us na PC. To takie proste.
Pobierz i zainstaluj BlueStacks na PC

Zakończ pomyślnie ustawienie Google, aby otrzymać dostęp do sklepu Play, albo zrób to później.

Wyszukaj Silly Royale -Devil Amongst Us w pasku wyszukiwania w prawym górnym rogu.

Kliknij, aby zainstalować Silly Royale -Devil Amongst Us z wyników wyszukiwania

Ukończ pomyślnie rejestrację Google (jeśli krok 2 został pominięty) aby zainstalować Silly Royale -Devil Amongst Us

Klinij w ikonę Silly Royale -Devil Amongst Us na ekranie startowym, aby zacząć grę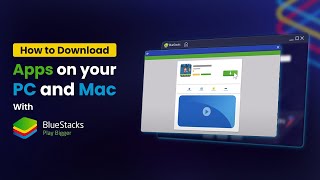 Niestety, BlueStacks jest tylko dla PC lub Mac