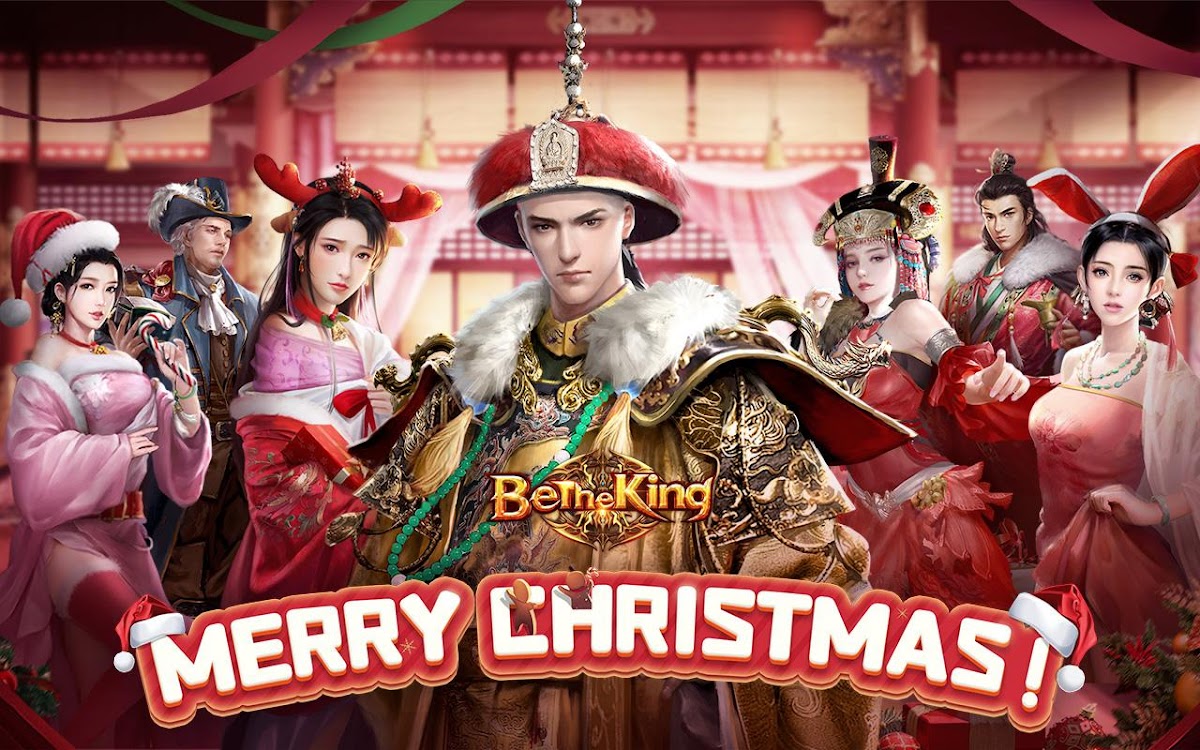 Be The King: Palace Game
Role Playing | CHUANG COOL ENTERTAINMENT
Graj na PC z BlueStacks – Platforma gamingowa Android, która uzyskała zaufanie ponad 500 milionów graczy!
Strona zmodyfikowana w dniu: 12 grudnia 2019
Funkcje Gry
Imperial China, once the land of unimaginable wealth, wonder, and power, is now on the brink of collapse. The all-powerful Imperial court is ridden by corruption and in-fighting. Selfish officials eager to exploit the population for their personal gain have forgotten their oath and duty.

Start your journey as a freshly appointed magistrate. Determined to bring prosperity back to the people you will face many enemies be bent on continuing in their evil ways.
But worry not, for you are not alone in your desire to restore order to the empire. You will meet many new friends eager to join your cause and lend you their services. Expand your coffers, raise and maintain your Troops to defeat familiar foes and unexpected adversaries. Rise through the ranks of the Imperial court and establish a legacy that will last a thousand years.

FEATURES:
Recruit & Upgrade Retainers
No one man can do it all alone. Recruit unique retainers with various abilities to help you on your quest. Great generals, fearless warriors and brilliant advisers maybe convinced to join your cause. Upgrade them to help you overcome the many enemies and challenges.

Cherish Confidants
As your prestige and word of your success spread across the land. You will attract the attention of many beautiful ladies, perhaps even those of other lands. Cherish them and what they offer may be more than meets the eye.

Fortify Alliances
Join an alliance or build your own, the choice is yours. Unite with your friends to take on other alliances in the ultimate battle for supremacy. Work together to unlock Alliance only perks such as unique buildings, boss fights and more...

Raise Off-springs
Raise your children and nourish their talents. Establish your dynasty by arranging marriages with other players.

Establish Trade
Trade with the other ancient kingdoms of the Orient and make your fortune, but beware for the oceans can be treacherous and there are others looking to do the same.

Study in Academy
Brush up on your literary skills to earn the Emperor's favor. Your love of poetry and the arts maybe rewarded by with an honorary yellow jacket.

Much Much More....

This is your destiny. Your journey to Be The King awaits.

Join our Be The King community and learn more about the game: 
Facebook Page: https://www.facebook.com/gamebetheking/
Facebook Group: https://www.facebook.com/groups/195309994451502/
Discord: https://discord.gg/betheking
TikTok: http://vm.tiktok.com/am2mJm/
Twitter: https://twitter.com/BeTheKingGame
Instagram: https://www.instagram.com/ckbetheking/

==Contact Us==
Email: betheking@szckhd.com
Czytaj mniej Dowiedz się więcej
Zagraj w Be The King: Palace Game na PC. To takie proste.
Pobierz i zainstaluj BlueStacks na PC

Zakończ pomyślnie ustawienie Google, aby otrzymać dostęp do sklepu Play, albo zrób to później.

Wyszukaj Be The King: Palace Game w pasku wyszukiwania w prawym górnym rogu.

Kliknij, aby zainstalować Be The King: Palace Game z wyników wyszukiwania

Ukończ pomyślnie rejestrację Google (jeśli krok 2 został pominięty) aby zainstalować Be The King: Palace Game

Klinij w ikonę Be The King: Palace Game na ekranie startowym, aby zacząć grę