The link you clicked on App Player will take you to an external link

美男革命 - 愛麗絲與戀之魔法 女性向戀愛遊戲・乙女遊戲
Play on PC with BlueStacks – the Android Gaming Platform, trusted by 500M+ gamers.
Page Modified on: Sep 13, 2021
Play 美男革命 - 愛麗絲與戀之魔法 女性向戀愛遊戲・乙女遊戲 on PC
"In a completely reversed world, you will fall into the love of fate—"

"Beautiful Boy Revolution Alice and the Magic of Love" takes the fairy tale "Alice in Wonderland" as its world view, and combines the dramatic battle between the fictional "Red Army" and "Black Army" as the beginning, showing the fantasy love of the Bengue faction story. Characters such as "Cheshire Cat", "White Rabbit" and "Mr. Mad Hatter" who appeared in the original "Alice in Wonderland" story will also become the strategy characters of the love story, allowing you to experience the splendid and beautiful love of Alice story!

The story of "Beautiful Boy Revolution Alice and the Magic of Love" combines women's fantasies - including the heart-wrenching "wall dong" and "chin-lifting" experiences. The game also has rich character voices, beautiful Scenarios and inspiring battle graphics! With the ups and downs of the story, you will feel the romance and emotion of the incredible country, let's feel the love from the beautiful men together!

■Story introduction
The time is 19th century London. You lost your way because you were chasing a gentleman who looked like a white rabbit, and you came to another world where magic replaces science - the coat of arms of the kingdom is the dividing line of the country, divided into "red army" and "black army", and you Being involved in the forces of both parties...? !

You from the "Land of Science" are called "Alice":
"Listen, Alice. If you want to return to the original world, you must not be connected to a certain magic." That magic is the most powerful and oldest magic in this world - "love".

"I won't fall in love in this world, I will definitely return to the original world"
It should have been like this...

When you know true love, you will not be able to return to the original world—

■A total of 14 luxurious voice actors will bring you a feast of hearing!
Charming character voices and delicate backgrounds; blinking eyes like real people, special effects of fighting with magic scenes, will bring you a full sense of presence and a more real love experience!

◇・*:.。.Character introduction and voice actors .。.:*・゚◇
【Red Army】
King/Lancelot = Kingsley (CV: Nobuhiko Okamoto)
Queen/Yona = Kleimans (CV: Huajiang Xiashu)
Jack/Edward=Bright (CV: Takuya Yadai)
Ace/Zero (CV: Kentaro Kumagai)
7/Kyle = Ai Xiu (CV: Furukawa Shin)
【Black Army】
King/Thunder=Blackwell (CV: Shimono Hiro)
Queen/Sirius = Oswald (CV: Junichi Suwabe)
Jack/Luca = Kleimans (CV: Junya Enoki)
Ace/Fenrir=Gusby (CV: Kakihara Tetsuya)
10 / Seth = Hyde (CV: Murata Taizhi)
【Residents of the Wonderland】
Joker / Hal = Silba (CV: Terashima Dunta)
Cheshire Cat/Rocky=Jenetta (CV: Murasame)
White Rabbit/Fran=Ruibi (CV: Yusuke Shirai)
Hatter/Oliver=Wright (CV: Hamano Daiki)
Dormouse / Mousse = Atlas (CV: Toki Hayato)
School teacher / Dean = Cui De (CV: Hetian Yacheng)
Magic Scholar/Dam (CV: Yuya Anri)

■ Who is the female-oriented love game "Beautiful Boy Revolution" suitable for?
"Beautiful Boy Revolution - Alice and the Magic of Love" is a story based on fairy tale fantasy.
Recommended for you who want to have a deep love with a super popular voice actor!
In addition, this work is also suitable for you who like shoujo manga, female-oriented anime, female-oriented works of fairy tales, and who like to listen to luxurious voice actors ♥
Even if it is the first time to try the "Beautiful Boy Series" female-oriented romance game, you can enjoy an unprecedented heart-warming experience by playing for free!

recommend to you
◆ Love game, female-oriented game veteran
・Those who love female-oriented romance games and want to taste different styles of female-oriented romance games
・Played other female-oriented love games, and tried more sophisticated female-oriented love games and otome games
・Those who want to play love games and otome games who like voice actors
・Those who like harem gamers with many beautiful characters
・Those who want to have a fairytale romance with handsome men in love games and otome games
・Those who want to experience a world that is completely different from the dating sims they have played in the past

◆ Dating games, female-oriented game novice
・Those who want to spend time with beautiful men in otome games
・Those who want to fall in love with handsome and handsome guys in the female-oriented love game
・Those who want to experience beautiful characters, popular seiyuu, and high-quality women to love gamers
・Have never played female-oriented games or love games, but want to talk about an extraordinary lover in the game
・Those who want to play the love of their favorite voice actors and otome gamers
・Those who want to try a dating sim
・Those who want to have a sweet romance with characters with different personalities in a dating simulation game

About "Beautiful Boys Series"
With the concept of "all women can be happy every day in love", it provides a romantic love experience after encountering beautiful men with rich personalities in various eras and fantasy worlds. It is a love simulation popular with 30 million female fans around the world. game!

※This game is rated as Supplementary 15, which involves plots such as sex, violence, tobacco and alcohol.
※There is a mall value-added area in the game, please experience it according to your personal interests and abilities. At the same time, please consider your personal play time and take appropriate rest.
Play 美男革命 - 愛麗絲與戀之魔法 女性向戀愛遊戲・乙女遊戲 on PC. It's easy to get started.
Download and install BlueStacks on your PC

Complete Google sign-in to access the Play Store, or do it later

Look for 美男革命 - 愛麗絲與戀之魔法 女性向戀愛遊戲・乙女遊戲 in the search bar at the top right corner

Click to install 美男革命 - 愛麗絲與戀之魔法 女性向戀愛遊戲・乙女遊戲 from the search results

Complete Google sign-in (if you skipped step 2) to install 美男革命 - 愛麗絲與戀之魔法 女性向戀愛遊戲・乙女遊戲

Click the 美男革命 - 愛麗絲與戀之魔法 女性向戀愛遊戲・乙女遊戲 icon on the home screen to start playing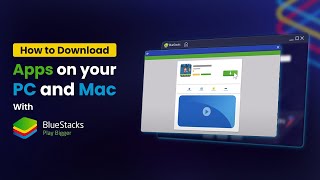 Sorry, BlueStacks is only for PC or Mac