App Reviews
Enjoy Animal Crossing On-The-Go With Animal Crossing: Pocket Camp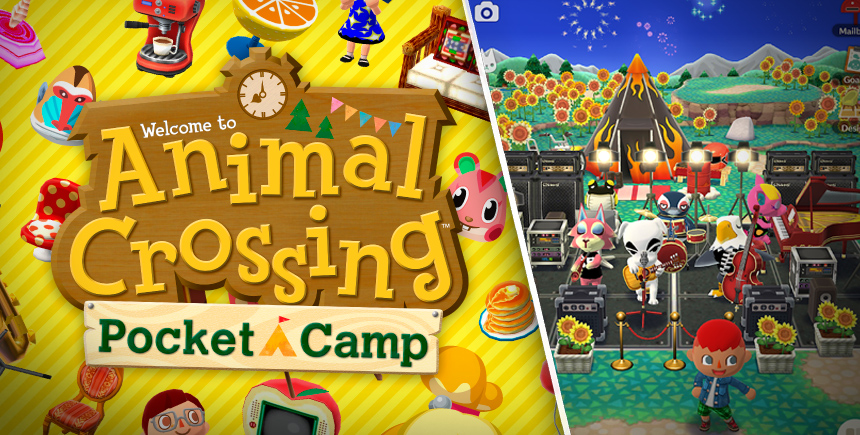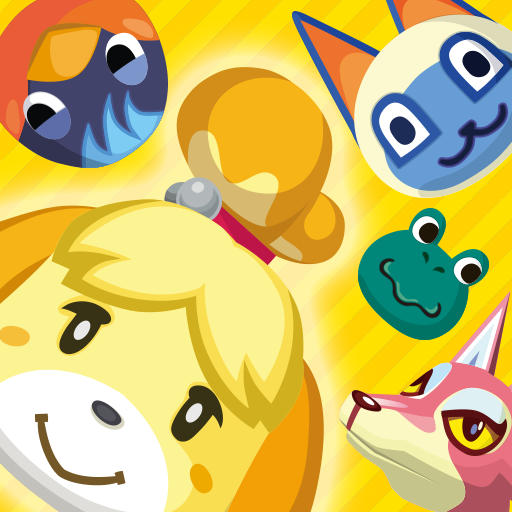 Ever since its release on the Nintendo Switch a few months ago, Nintendo's Animal Crossing has been causing tidal waves of excitement in the gaming community. This curious franchise is, more than just a series of simple games, a type of social simulator where the objective is not to defeat some big bad guy or to achieve something spectacular. Unlike other games that give that dopamine rush from beating a tough boss or completing an objective, Animal Crossing is more about the journey, as you can run around and talk to the locals, make new friends, collect furniture for your home, and decorate nearly every aspect of your house. This has been the case since the franchise's first launch in the Nintendo GameCube.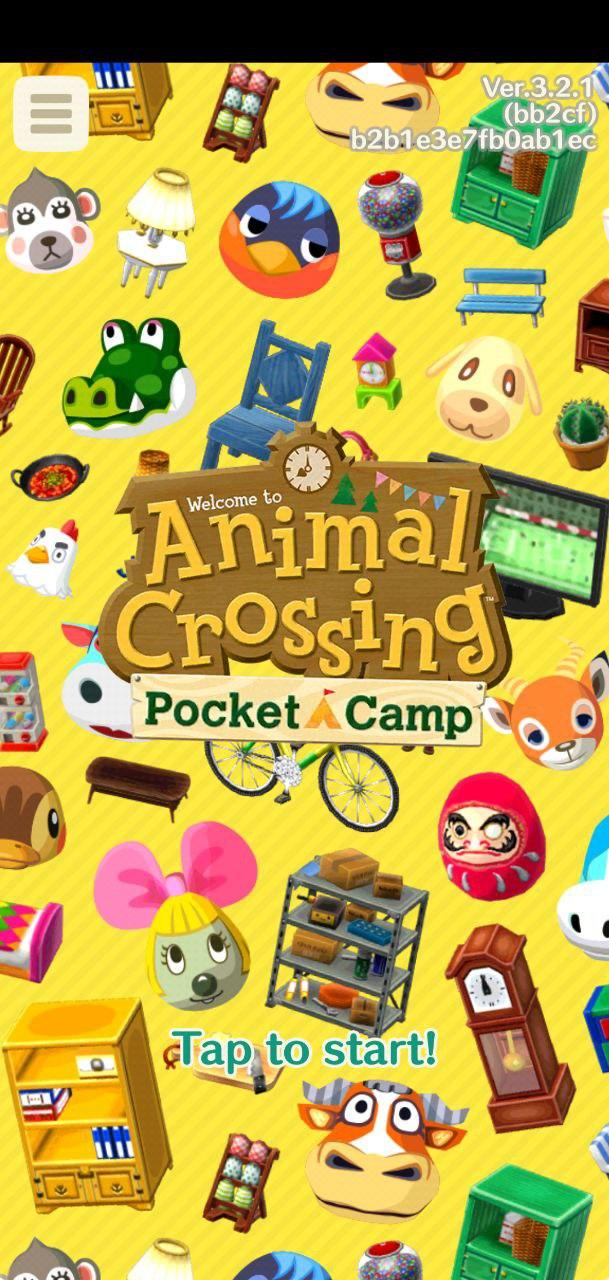 Fast forward almost two decades later, and Animal Crossing is alive and well, and better than ever. The game is featured heavily in most mainline Nintendo consoles, offering hundreds of villagers that you can meet, and thousands of furniture pieces that you can collect to decorate your house. The latest installment in the series, Animal Crossing: New Horizons adds even more onto the classic AC formula by introducing the crafting system and a variety of new tools with which you can harvest crafting materials.
With the popularity of Animal Crossing, it was basically impossible for it to not get a mobile adaptation, which is what Nintendo did with Animal Crossing: Pocket Camp. Released a few years ago in 2017, this game allows players to interact with their villagers and decorate their homes on-the-go, from the comfort of their phones. Moreover, while there are several new mechanics that require waiting for timers to count down (like in most mobile games), Pocket Camp is surprisingly complex in the fact that it retains some of its iconic systems, such as villager personality and interactions.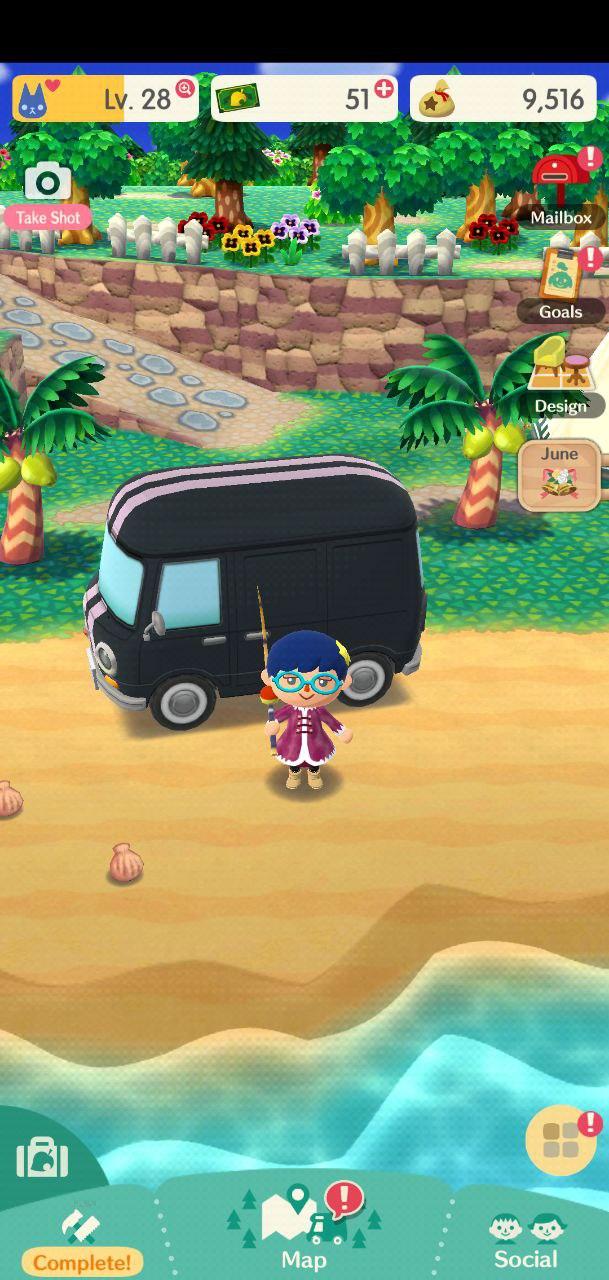 Let's take a look at some of the basic mechanics in Pocket Camp in this guide.
Getting Started
The game starts off in a black room, with K.K. Slider a popular recurring songwriter and performer character (who is also a dog) asking you several questions about your background. It's important to note that, these questions, while tantalizing at first, don't actually impact much of the gameplay. Afterward, you'll be taken to the character customization menu. There are lots of different facial presets and hairstyles to choose from, so take your time. Keep in mind that you can always change your appearance, including your gender, later on for free.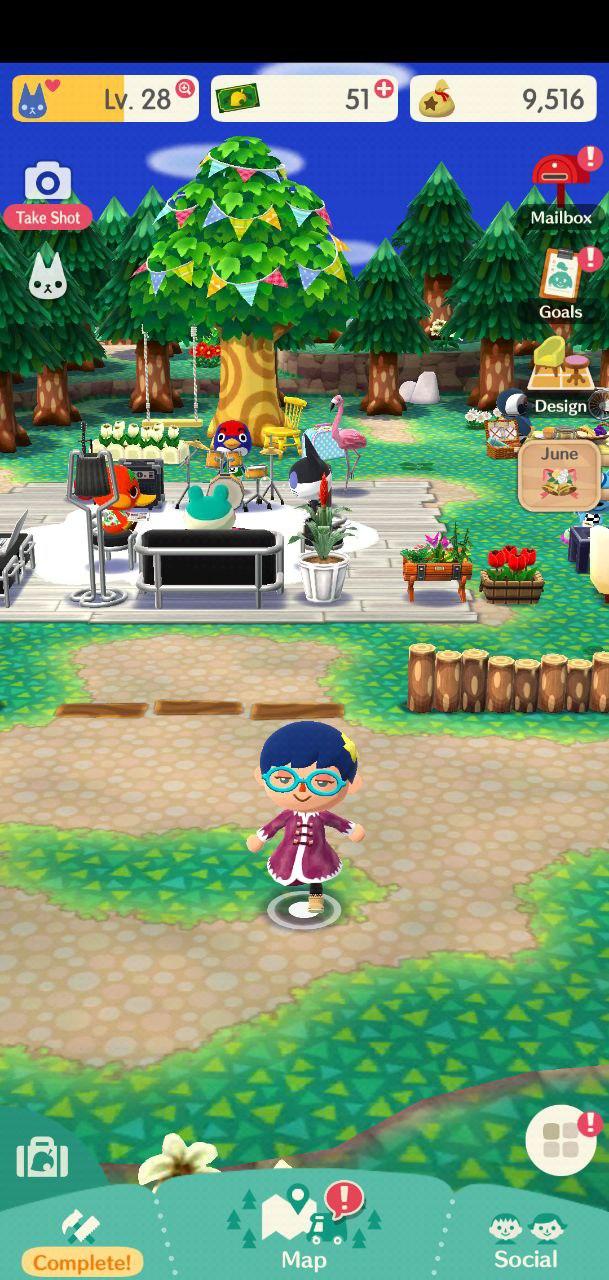 Once you're satisfied with your character, go ahead and confirm your choices and enjoy the introductory cutscene. After a sweeping view of your soon-to-be-glorious campsite, you will emerge from your van, giving start to your long and eventful journey.
Animal Crossing: Pocket Camp starts off with a standard tutorial that teaches you how to move around and interact with objects in the world, as well as how to chat with other NPC characters. Isabelle is waiting to greet you here and get you acquainted with the basics. It's in this tutorial that you'll be presented with your new role as manager of your very own campsite.
Like K.K., Isabelle also asks you a few questions, including deciding upon your ideal campsite. These questions affect two main things; the first villager that joins your camp, and the first piece of furniture that you will craft. Luckily, you can check a preview of what your camp will include, as well as the villager that will join you. The fours options available to you are the following:
Natural: Goldie the dog, Normal personality.
Cute: Rosie the cat, Peppy personality.
Sporty: Jay the bird, Jock personality.
Cool: Apollo the Eagle, Cranky personality.
However, while this initial decision affects your first villager and furniture, there are no long-term restrictions associated with this choice; you can always unlock all the villagers and furniture.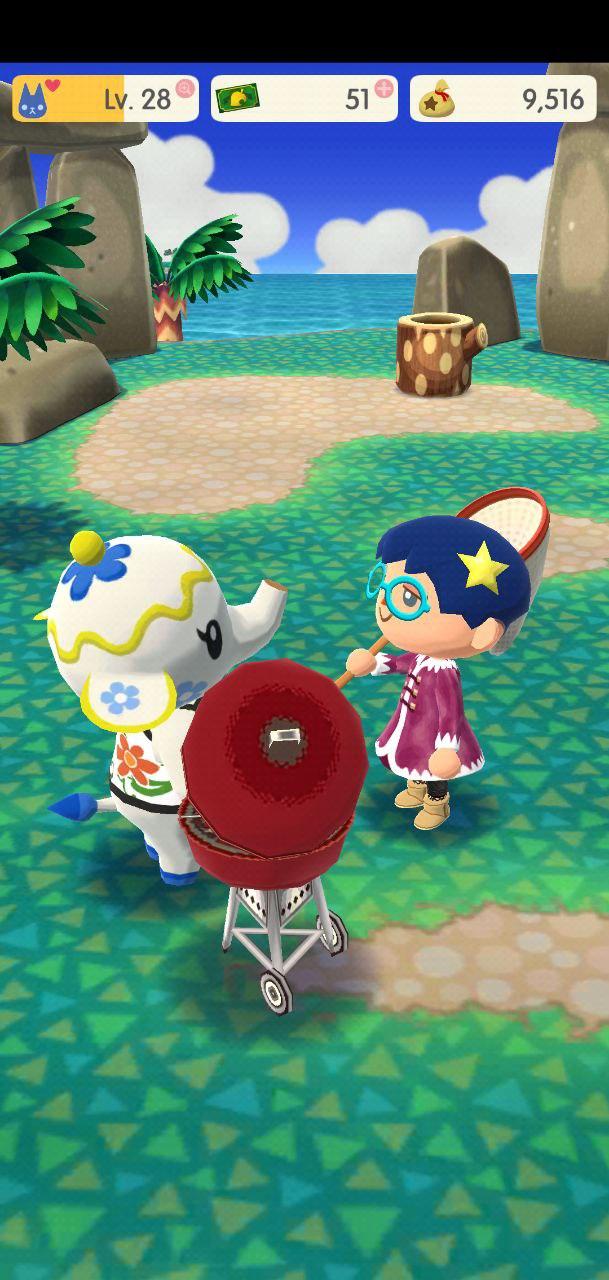 The tutorial will take you to meet your first villager friend and run a few requests for him, which will level up your friendship with him. And once you return to your campsite, Isabelle will have it set up for you according to your theme decision.
Customizing Your Campsite
There's no real endgame in Animal Crossing: Pocket Camp, other than to make your campsite look as pretty as possible. However, to achieve this, you will need lots of furniture. Luckily, there are hundreds upon hundreds of items that you can find, as well as craft in this game. During your adventures in completing requests for villagers, you will receive materials such as cotton, iron, wood, and others, which you can take to Cyrus, the resident crafter, and have him create some awesome stuff for you.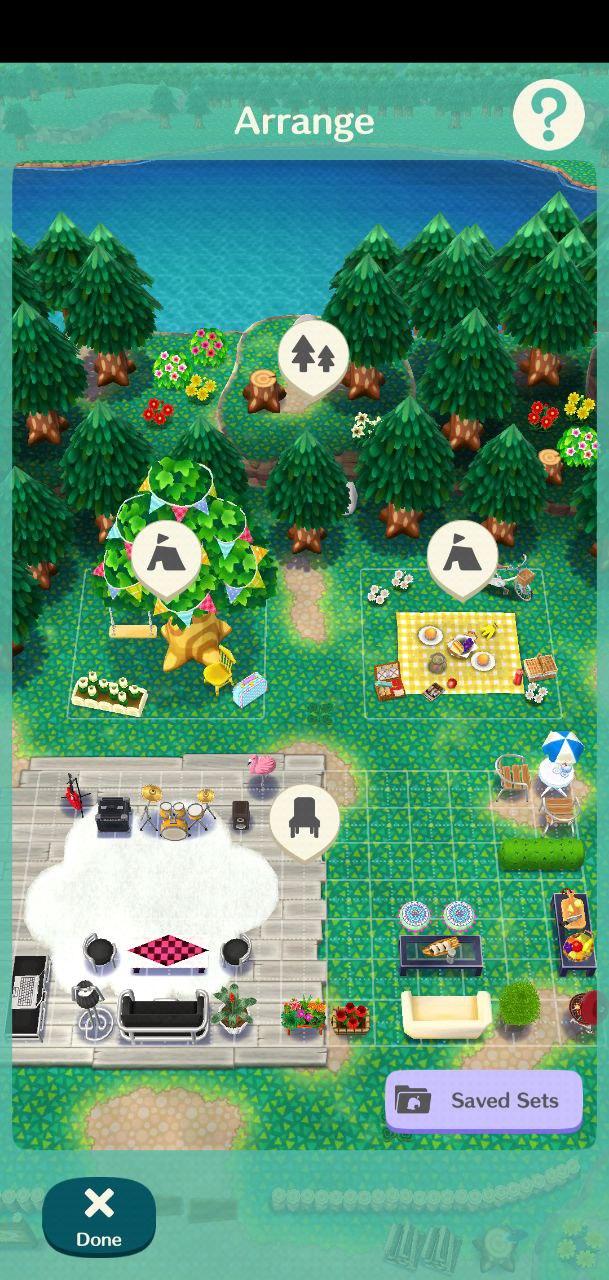 In the beginning, your catalog of crafting recipes is quite limited, and you won't have many materials to commission any projects, anyway. However, as you interact with villagers and complete requests, you will level up and unlock new crafting recipes.
You can freely customize your campsite, as well as your van, using all the goodies and furniture you unlock from playing the normal game. However, working on your van (called the Camper) and upgrading it is quite expensive and will require you to take a loan, which you must pay at your own pace before performing additional upgrades.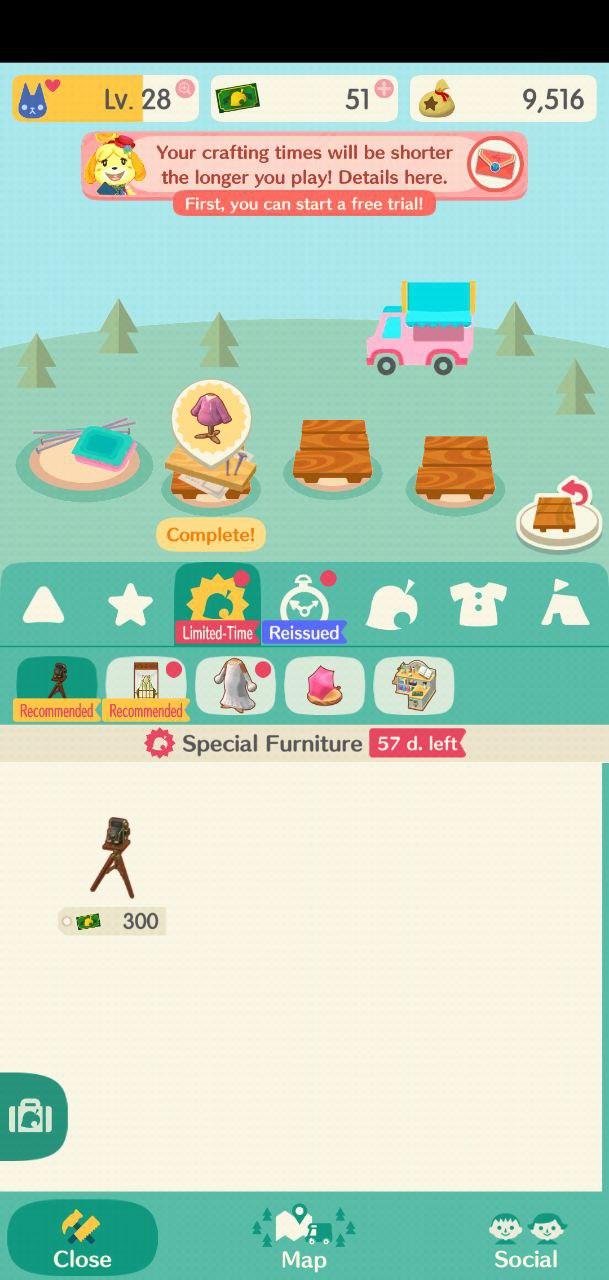 This is one of the main objectives in most Animal Crossing games, including Pocket Camp, as unlocking new furniture and clothing will allow you to freely customize virtually any part of your environment, including your own looks. Many players are able to work on some truly awesome creations using all the furniture they craft and unlock. On the other hand, paying your loan is also one of the main objectives and gives players something to work towards other than making the campsite look nice.
Villager Requests and Friendship Levels
During your travels, you will also meet lots of different NPC villagers that give you requests. These can go from simple things like bringing them different types of fruit, or more complex tasks such as bringing them furniture. As you complete requests, your friendship level with that specific villager will increase which, in turn, contributes towards increasing your character's level and unlocking more aspects of the game.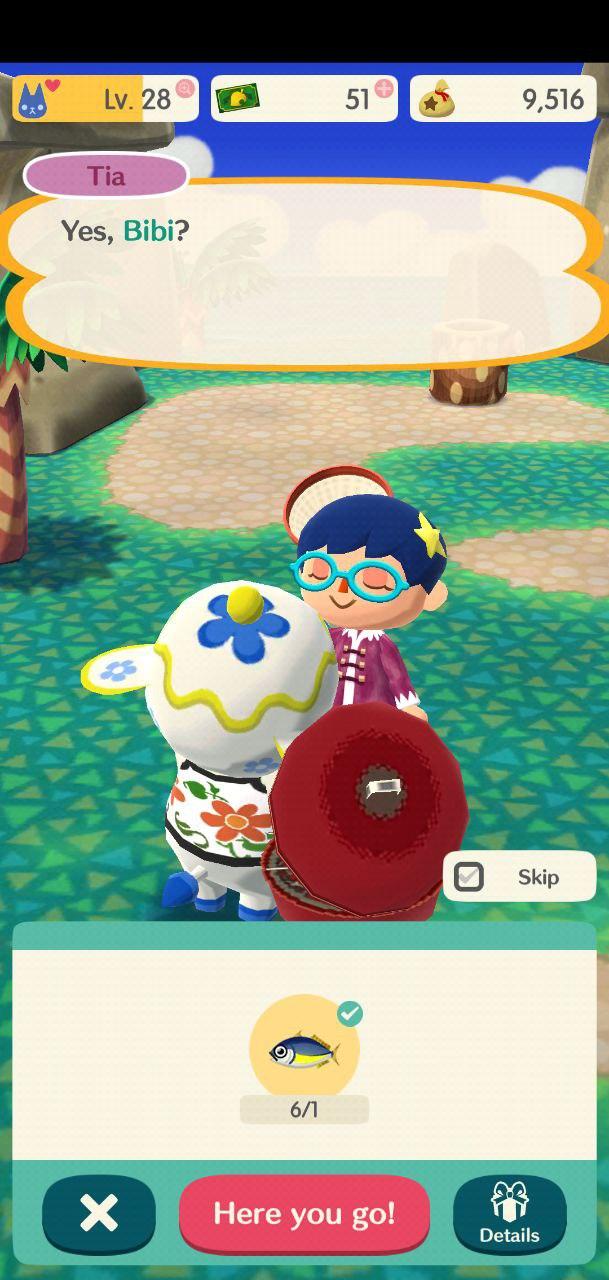 You could say that the secondary objective in Pocket Camp is to complete requests and befriend villagers in order to level up your character. If you're diligent enough, you can even ask them to permanently move in by placing their favorite pieces of furniture in your campsite. Keep in mind that each villager that you befriend can also provide exclusive prizes when they become your friends such as unlocking unique pieces of clothing and furniture.
Animal Crossing: Pocket Camp offers the adorable fun and gameplay from the console Animal Crossing games, and is a great addition to the series. Unlike some mobile games, it doesn't feel like the developers sacrificed much of the gameplay in lieu of focusing on the monetization aspects. While there are some things that you can improve by paying, such as speeding up crafts, or traveling to the Shovelstrike Quarry to farm materials (which you can do for free, anyway), there's really not much to gain from spending money in Pocket Camp.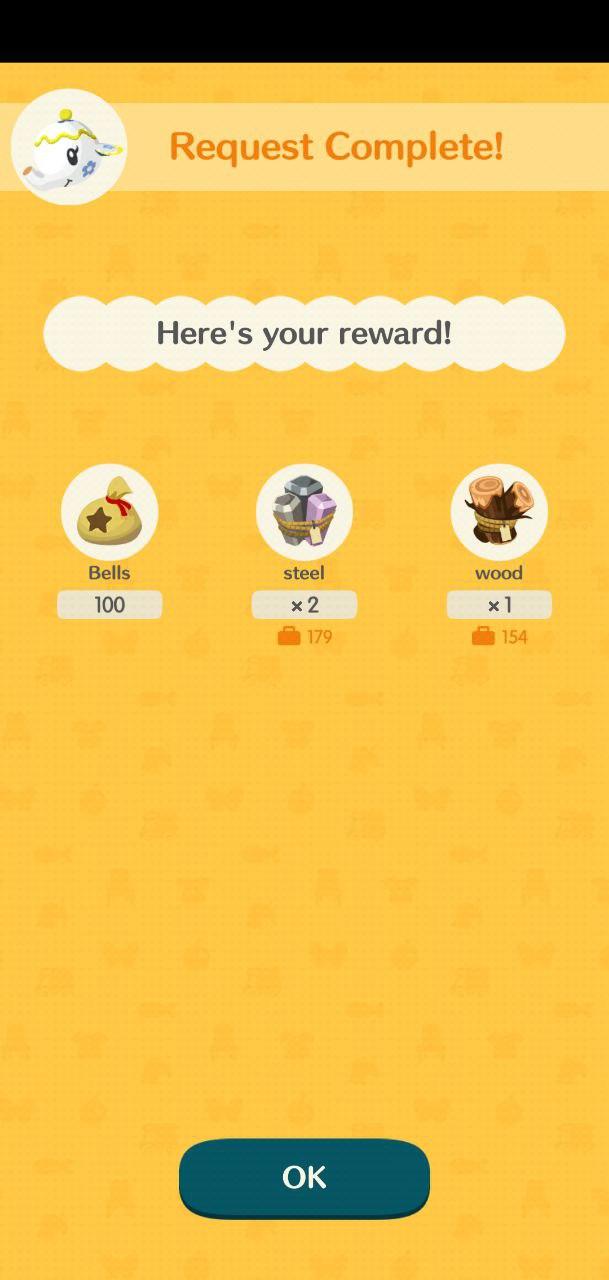 What do you think of Animal Crossing: Pocket Camp? We'd love to hear your thoughts on this game, so leave us a comment in the section below!