App Reviews
Aether Gazer – An Endless and Fast Paced Hack n' Slash Action RPG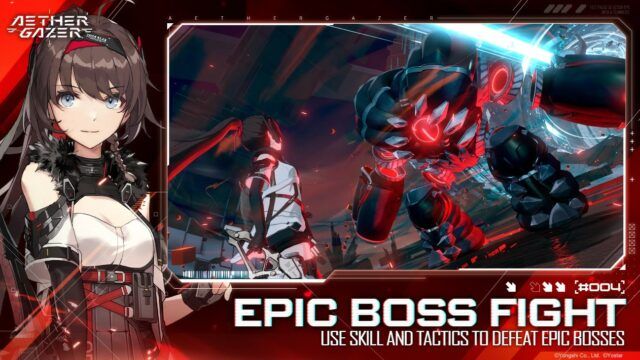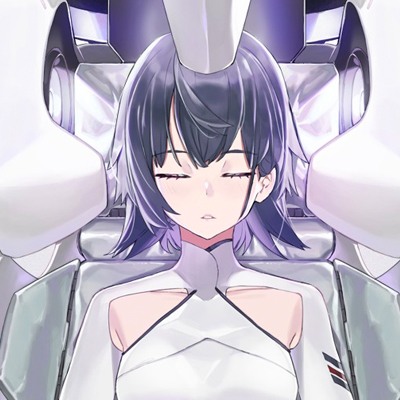 One of the biggest blockbuster games from BILIBILI, the famed developers from China, titled originally as "Project: Mimir" but later confirmed to be "Aether Gazer" has just released globally. Players can expect a thrilling adventure filled with action-packed combat, puzzling gameplay mechanics, and an entailing storyline that makes you wonder what lies ahead. Being an RPG (Role-Playing Game), you can expect the usual such as levelling different champions, collecting new characters, upgrading their equipment, and playing the game every day to earn precious resources to get stronger.
Table of Contents
Aether Gazer will satisfy your needs and quench your thirst if you are looking for a true ARPG in all it's means. You can execute multiple hard-hitting combos, dodge incoming attacks from enemy, and perform lightning-fast moves using a mix of different abilities. Players will feel engulfed in the sci-fi aesthetic that the game pushes from the start of the story, all the way to how the UI (User Interface) is designed.
Lighning-Fast Combat and Action-Packed Adventure Mode
Much like other renowned ARPGs such as Punishing Gray Raven and Honkai Impact 3rd, the gameplay mechanics of Aether Gazer will also leave you gripping your hands as you fight a variety of monsters in different instances. The combat mechanics are quite different though, since you can only control a single character in Aether Gazer. The ability to switch between characters is not present. Apart from this, players can use the abilities of their Modifiers to the full extent. Each modifier has a different basic attack, active abilities, passive abilities, and combos. They are fun to learn but difficult to master.
A handy "Dodge" button is also present that performs a real-time quick evade in the direction where your modifier is facing. It's mainly used to execute fast combos, to chase enemies, or to evade incoming attacks. Timing your abilities with your basic attacks to increase combo hit count is going to be the key to deal the most damage in the least amount of time. Do not worry if you feel overwhelmed as your allies that you will be bringing in battle will also fight alongside you, but they will be controlled by AI rather than yourself.
A Journey through Space and Time, Intervened by Destruction
Aether Gazer's storyline follows our journey into a special Artificial Intelligence unit called "Gaea" that was designed in a remote space ship after Earth was destroyed by a large-scale war. After humanity's extinction, the survivors were forced to start their new lives in this virtual world that was modelled after the original Earth. Gaea's administrator created a safe-check system called the Aether Gazer to make sure humanity is protected in the confinements of this virtual world. The members of Aether Gazer have only 1 task – to avoid such a disaster again, and to stop the anomalies which arise in the system or suspicious humans who are corrupted.
Human consciousness is divided into ten sephirah zones, each with its own unique culture and beliefs, that are all working together towards building the perfect civilization called Idealbild. However, underneath the surface and in the Source Layer, evil computer viruses called Visbanes lurk, bent on destroying humanity's promised paradise. You must work together with the Modifier Verthandi and her friends Zenkibo and Poseidon to explore the deeper layers and finish the remaining Visbanes. Make sure to read the story as you go, as there is no option to replay the story again.
The Usual RPG Elements with a Collector's Twist
Players who like collecting new characters will be excited to try out Aether Gazer as it offers its own variety of collectible characters called "Modifiers" in official in-game terminology. Modifiers come in different rarities, with S rank being the highest and B rank being the lowest. The different between the different rarities of Modifiers can be felt as they have a huge discrepancy in power. Modifiers are mainly obtainable via the innate gacha system. To be frank, the gacha system leaves a lot to be desired. The base rates for S rank modifiers are a mere 1.6%, which is abysmally by today's standards. The pity is also adjusted at 100 summons, not bad but not great either.
Aether Gazer is also home to the usual RPG elements of upgrading your modifiers, limit breaking their ranks, increasing their rarity, and upgrading their skills. These tried and tested methods allow players to get to know their Modifier better and grind different game modes of the game more often to collect valuable resources. Resources are limited, but the main purpose of the game is to collect more Modifiers and make a stronger team. Being a fully PvE-oriented game, it will be interesting to see the new content released to keep the players entertained and engaged.
Our verdict on Aether Gazer would be overall positive. It has a lot of content that will keep the players engaged for a long period of time. While the battles may seem short in the beginning, the sheer number of them poses a picture of a very grindy game. Players can enjoy playing Aether Gazer on their PC, with a bigger screen and your keyboard and mouse via BlueStacks!