App Reviews
Angry Birds Action – Pinball 3D adventure game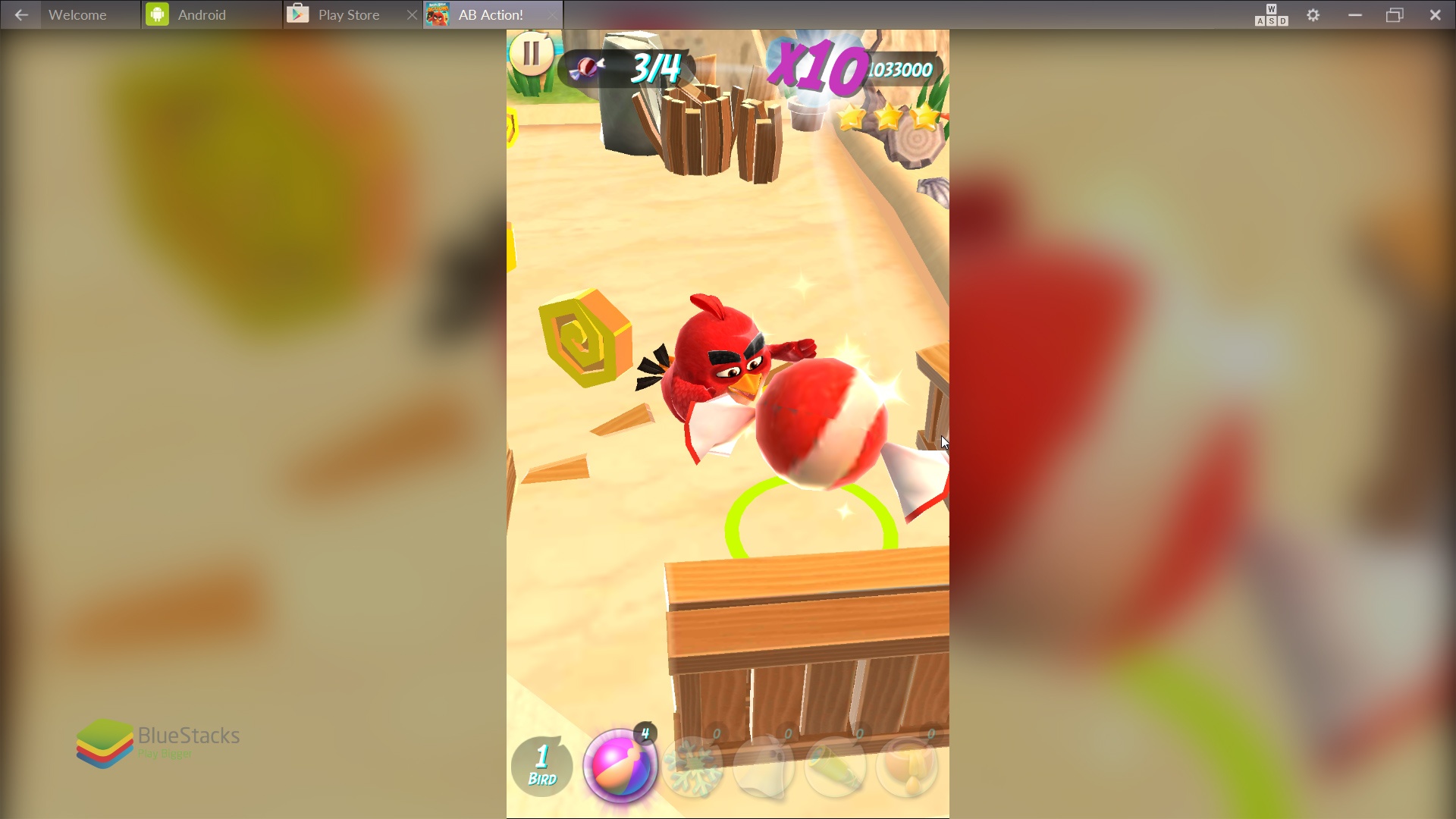 Now that Angry Birds Action has been released worldwide, it's time to get insanely addicted to more bird-slinging madness arcade Pinball style. It's a 3D adventure to pull, aim and project the angry birds towards trapped eggs in an effort to save them and thwart the plans of those menacing piggies. Let's discover more in this review of Angry Birds Action!
Pros & Cons
Pros:
Addictive and progressively challenging bird-flinging take on arcade Pinball!
Switch between various characters with varying abilities!
Collect and use power-ups to gain advantage!
Innovative tie in to the upcoming animated movie to unlock special hidden level!
Cons:
"Wait to play" or use incentives to continue can be a nuisance for some.
Angry Birds Action has been teased by Rovio for quite some time- and even soft launched in non-U.S. countries ahead of the worldwide release. The game is based on characters from "The Angry Birds Movie" hitting theaters May 20th, which will allow unlocking of "Piggy Island" a special level by entering the code at credits during the start of the film.
To play, you start with Red who blasts things to pieces. In the familiar fashion of Angry Birds you pull to slingshot the fowl in the direction you want to go and release to destroy obstacles- hopefully rescue eggs. The birds ricochet off obstacles and walls- thus you can use bank shots as a strategy at times or just be a wrecking ball. In some levels you have different goals; such as breaking a certain number of bombs or snagging candy, etc. As you progress you begin to unlock other characters from the film such as Terence who causes total destruction or Chuck who speeds through challenges. As you collect characters and powers you can switch between them within rounds.
There are power-ups you can unlock, earn and use to your advantage as this addictive title gets progressively challenging as you make your way through many levels on the islands. Those include beach balls for super bounciness, snowflakes, ghosts, and more. Gameplay is a mix of skill with aiming, however, at other times it's pure luck of chaos in hopes your birdie will crash whatever is in their path. And of course those haunting piggies have to oppose your campaigns flying over dropping more obstacles in your way if you do not complete missions in one try.
One of the things… well the only thing I have a gripe about in the game is how "energy" is exhausted rather swiftly. And you must either wait until time is replenished, use diamond in-game currency, and if all those retire and you feel inpatient you can use incentives like connecting with Facebook, watching a video ad or using real cash to remove restrictions. I totally understand the development studio's need to monetize but feel it can get a bit intrusive over time to enthusiasts of the Pinball game.
BlueStacks Rating
Rating: 4.2/5
Angry Birds Action takes the familiar bird slinging adventure to destruction concepts and mashes them with wrecking ball arcade Pinball gaming. There are limitations with continuous gameplay, but I assume die hard fans will deal with them. There's plenty of challenging levels to keep you absorbed. Chime in the comments below and tell us what level you're on. BlueStacks is the best way to play Angry Birds Action on PC… download now!