App Reviews
Badlanders: Experience the New Take on the Classic Battle Royale Genre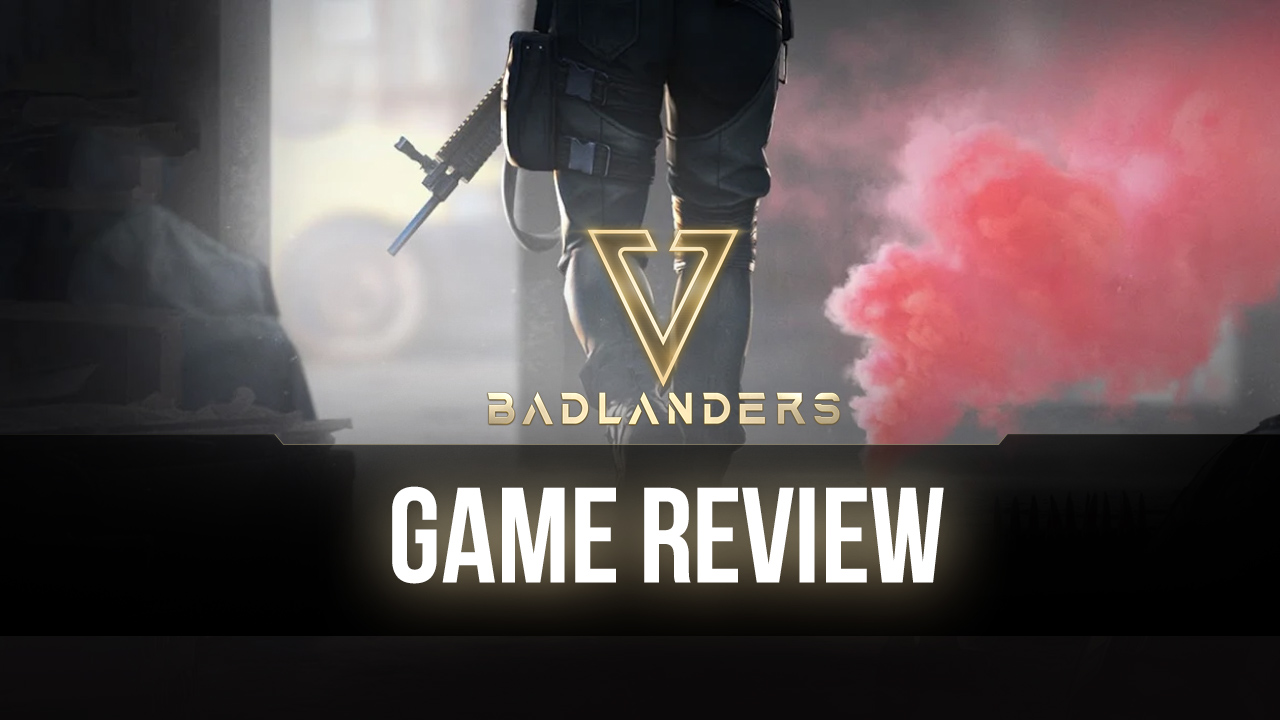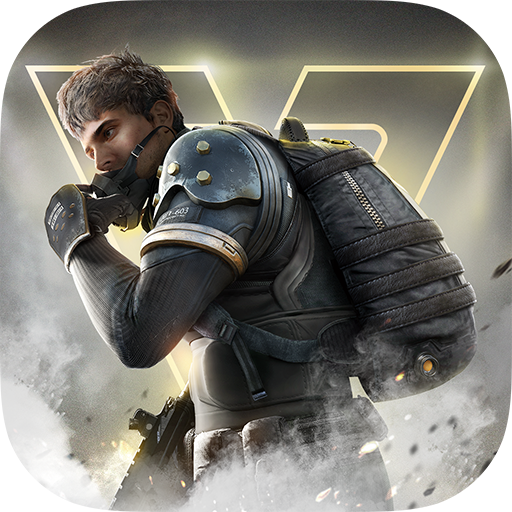 Enjoy the adrenaline rush of intense encounters? Then this battlefield is just for you. Badlanders is an action-filled battle royale of 25 people. Loot, kill, and steal to survive in the game and make it out on the top. You can either play solo or make a team of 3 players. Players are given a choice of three avatars to choose from as their character. Now, most of you must be thinking how is this different than a regular battle royale game, so hold your horses for now and let's discuss something about the game first.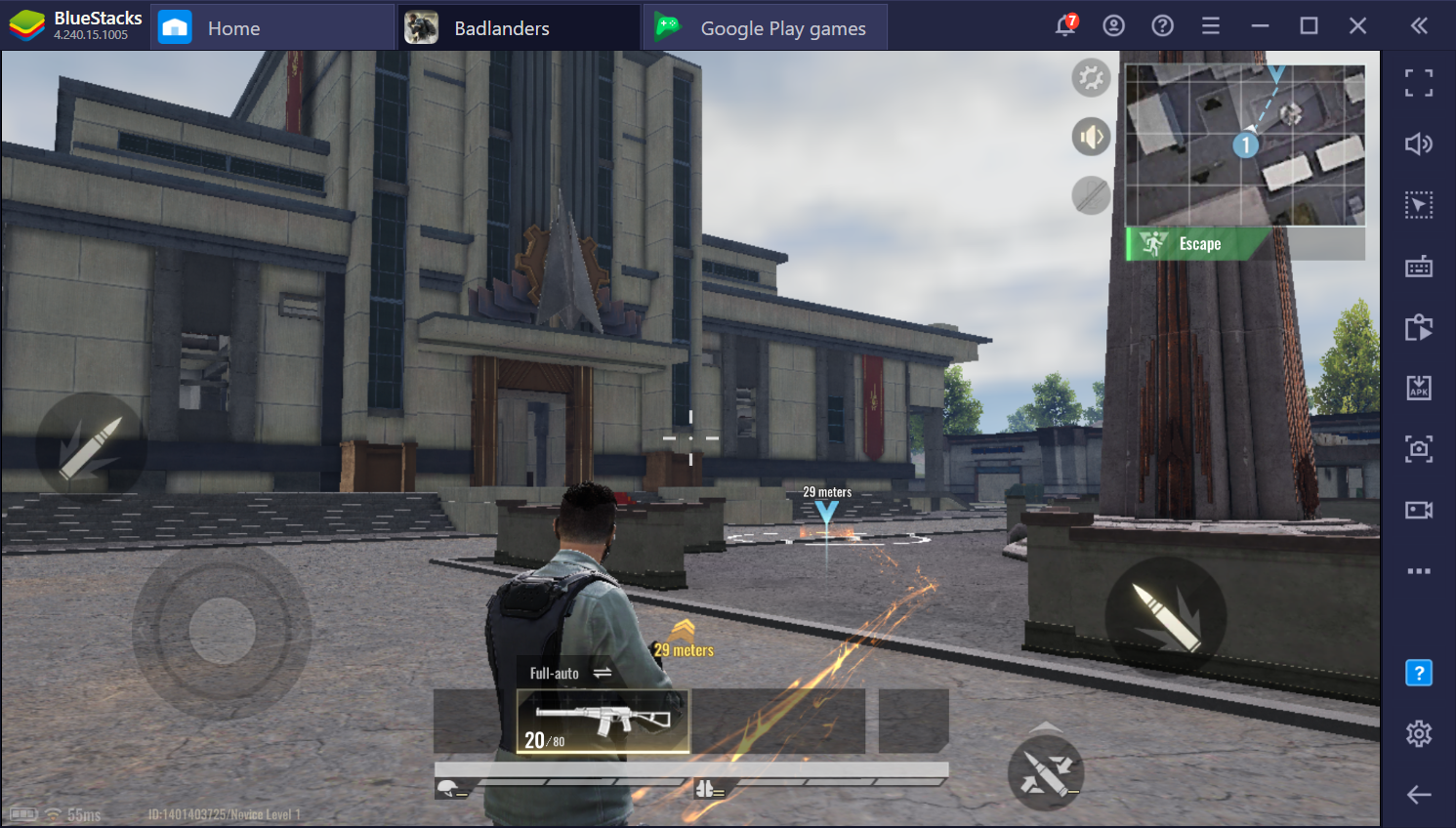 This is the basic layout of the game. If you have played some battle royale before, you can easily understand the mechanics of the game. Run, sprint, jump, and shoot your way through to kill enemies and make your way to the victory. You can loot different guns and stuff in buildings, loot an enemy crate after killing them. There are different battle modes that players can enjoy and some missions that you can do in battle, so make sure to look out for those to get awesome rewards.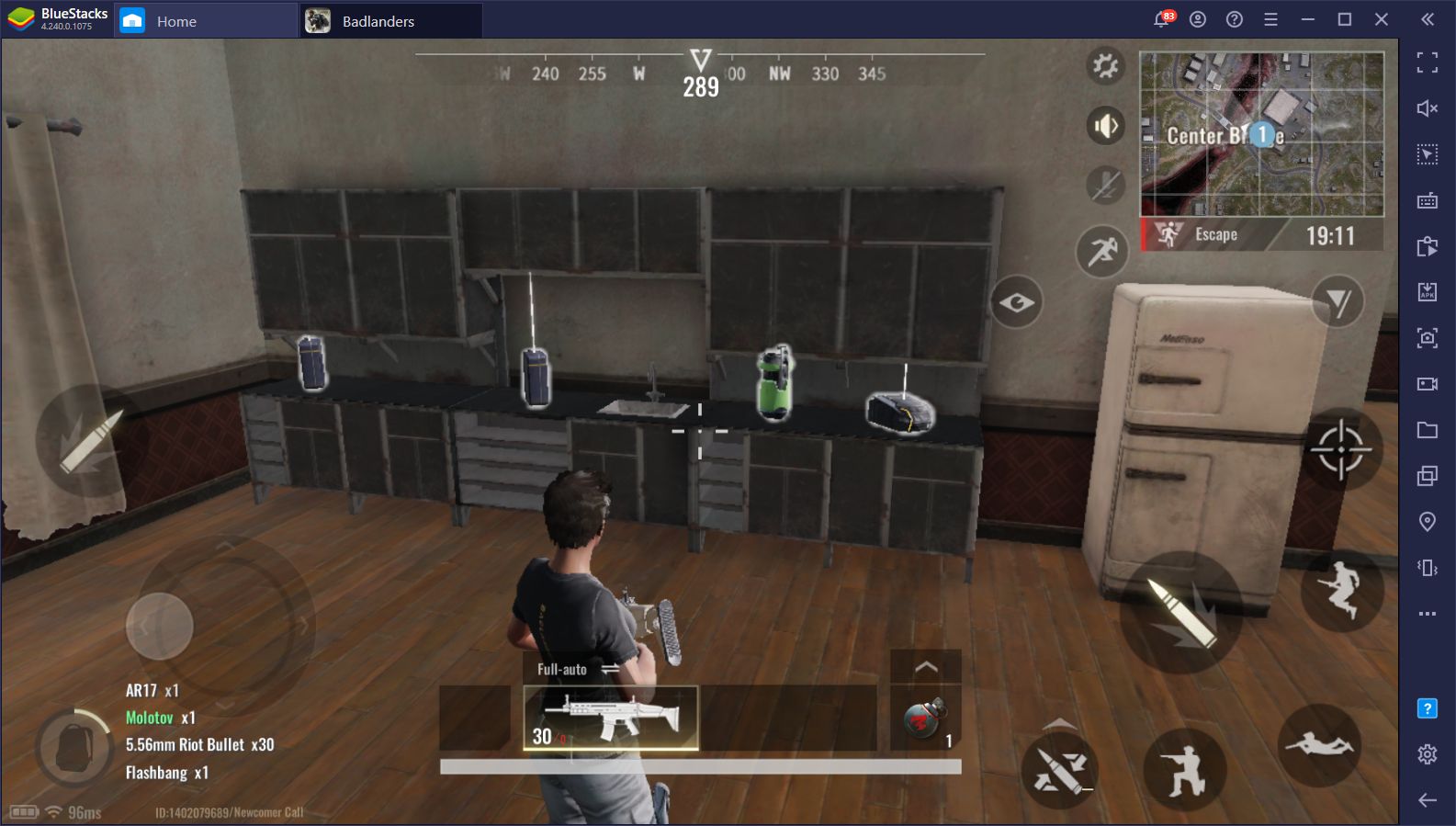 You can find lots of loot in big buildings and structures. But remember you can only keep a limited amount of the same kind of stuff, so make sure to manage your inventory well. It's better to switch out lower level gears and items at a higher level. Find a level 3 backpack so you can store more items.
Inventory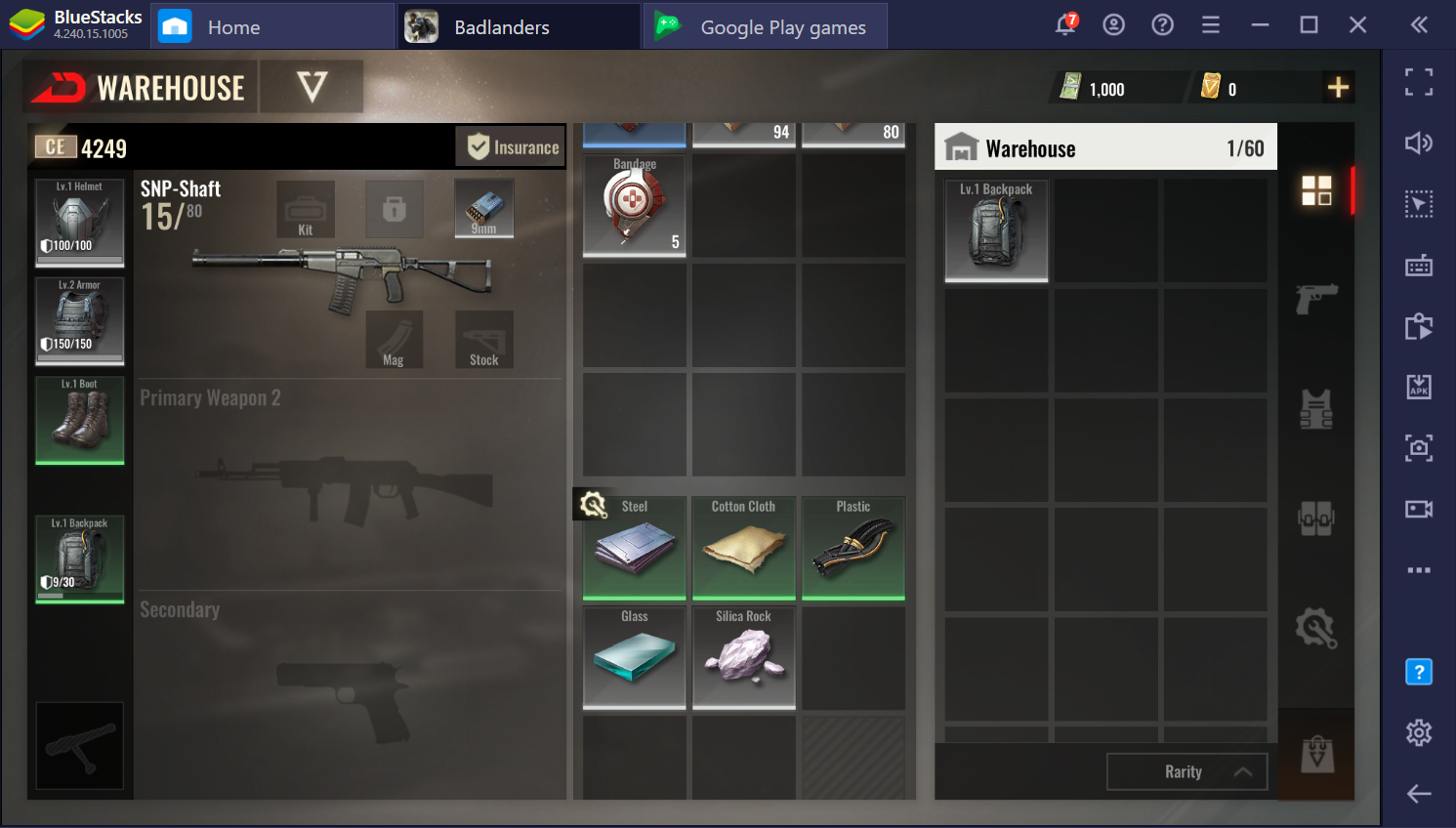 This is your backpack. You can manage your loot here. Set specific attachments available for your gun to make it more handy and useful in battle. Discard items of the lower level to make space and you must know which type of ammo goes in which gun so that you can discard the ammo which is not useful. Some scopes can only be applied to specific guns, so keep that in mind as well.
Achievements and Rewards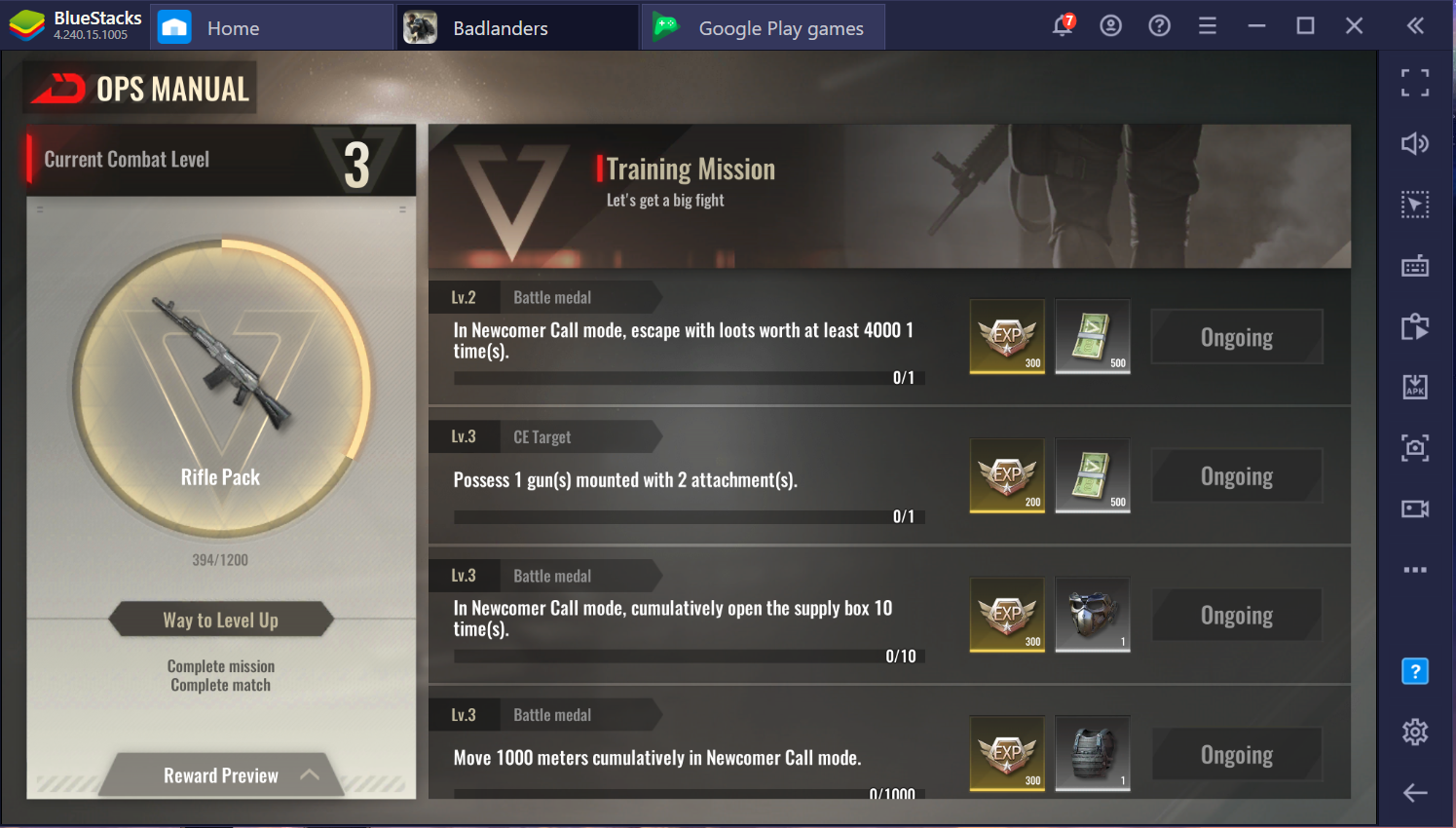 Just like any other game, Badlanders offer amazing rewards and fun achievements to complete. But that's not it, at each level up, you get exclusive guns and equipment which will be very helpful in winning battles. So have fun and keep going at it.
What's so different about this game?
Now we come to the main part, how is this game different from other battle royales? For now, we've only discussed the common and basic things about the game, but now it's going to get interesting. First and foremost, there are two ways by which you can win this game. First is to kill all the players and the second is to reach an escape point and getting out of the game first. Now you guys must be wondering what's an escape point? As soon as the game starts, there is a certain number of escape points that can be seen after accessing the map. Different escape points have a different timer to unlock and so choose wisely which escape point would be best for you. In the meantime, you can loot nearby buildings and prepare yourself for the battle. Once you are ready, head towards your desired escape point and wait for it to unlock.
On your way you may find players going for the same escape point, so be careful and take them out. After the escape point unlocks, stand in the circle, and wait for 15 seconds to win the game. Remember you can be killed during this time so be on guard of your surroundings and make sure it's clear to escape. Now you might be thinking this is cool right? But that's not it. There is still a lot more in store for you guys.
Whatever you loot in the battle, you get to keep it irrespective of the fact whether you win or lose, and you can use them in your next battle. However, if you get killed in battle you will not get the loot. Keep the items that you do not need in your inventory after the battle so that you can prepare yourself for the next battle. Keeping this fact in mind, there is a feature called "Safe" in your backpack. Whatever items you keep in the safe won't be lost if you are killed and can be accessed after the game in the inventory. How cool is that, right?
Wait, that's not it?
No that's not it. You must be wondering; what will you do with the items that you keep after the game?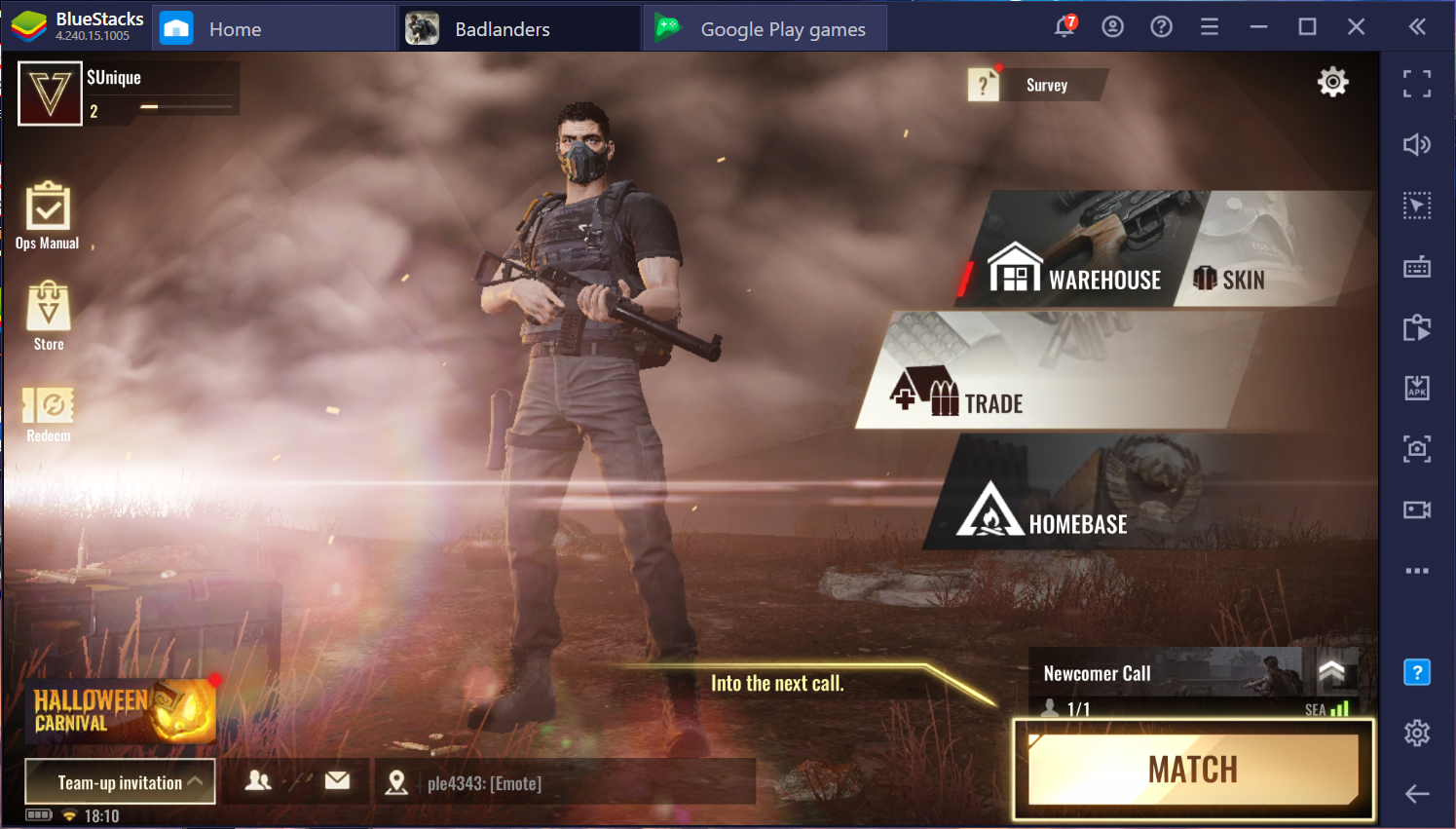 On the main screen, you can see the option trade. Whatever extra stuff you have, you can sell it online to other players and even exchange stuff from them. You can also buy stronger equipment from there which will help you in your battles.
Warehouse is the place where you can access all the items that you loot and can manage them there.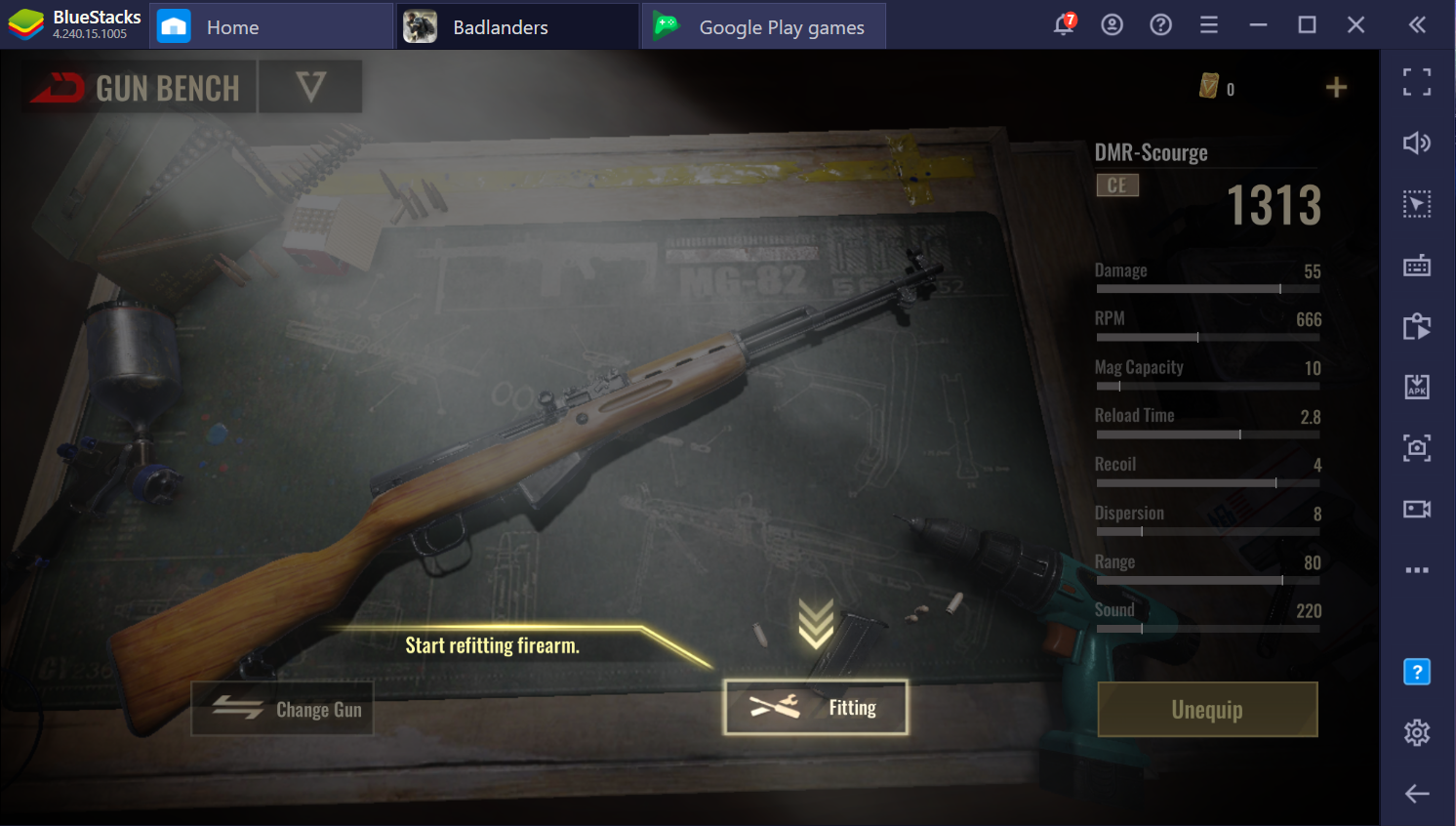 This is one of the most interesting features that you don't find in most of the games. In Badlanders, you can customize your gun however you like. You can change all of its properties by having access to different attachments, upgrading them to make your gun better, and stronger. This is a very fun and unique feature that gives you the feeling of handling and assembling a real gun.