App Reviews
Crossfire: Warzone on PC – Strategy, War, and Zombies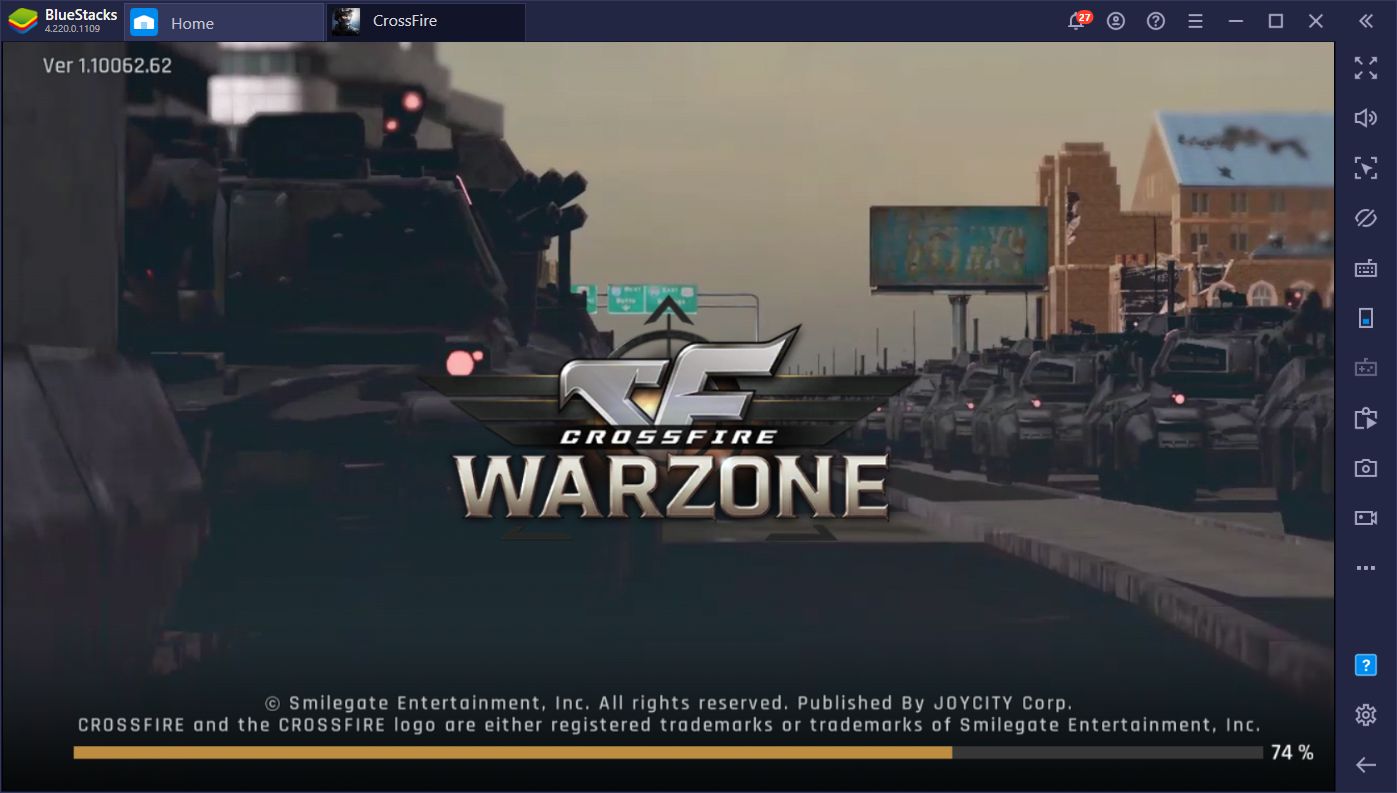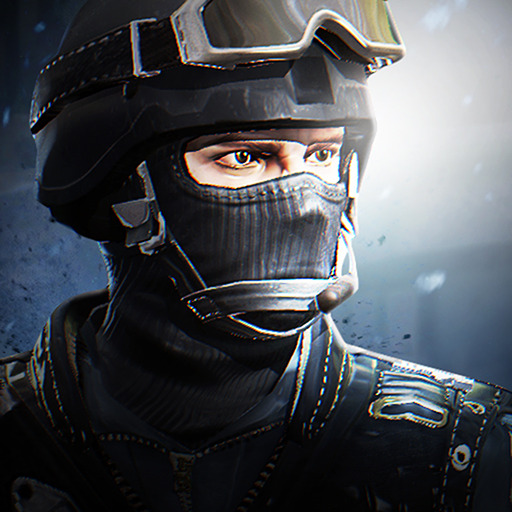 New releases are always exciting to play since we're always anxious to see what these games have in store for us. Whether it's an action game, a strategy title, or any other type of phone game, we always want to know how they innovate and build upon the established expectations for every genre. Most of the time, however, we end up with derivative games that do little to add something new to the mix. Nevertheless, this only makes the games that DO innovate stand out much more because of it.
Crossfire: Warzone is a new strategy war game similar to games like Guns of Glory, King of Avalon, and State of Survival, among others. This means that the main bulk of its gameplay consists of building structures, gathering resources, upgrading your base, and training troops. This is pretty much par for the course when it comes to these games, and it's far from being something new. However, CW also has a few interesting features peppered throughout its core gameplay that help to break the monotony while also remaining as challenging as always to play.
We'll be reviewing the most important parts of the game that you need to know before getting started. However, if you're looking for the best experience with Crossfire: Warzone, especially in the first-person shooter sections that this game offers, you'll need the best controls and performance, which can be achieved by playing it on PC with BlueStacks.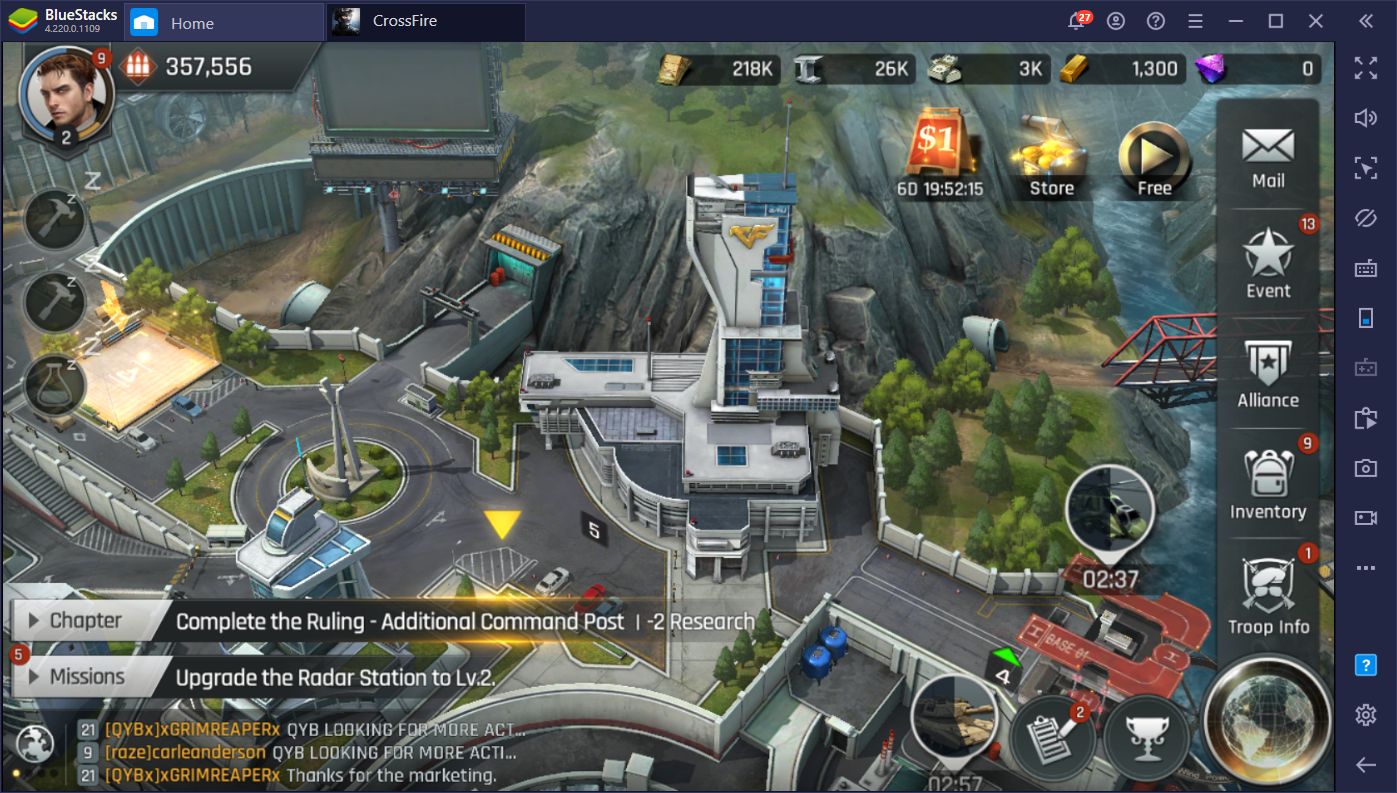 How to Install Crossfire: Warzone on PC with BlueStacks
Our Android app player offers powerful emulation capabilities that allow you to enjoy any mobile game with the best performance and no issues whatsoever. In order to install and play Crossfire on PC, please follow these simple steps:
Download the latest version of BlueStacks from our official website and run the installer. Wait until it finishes, after which the emulator will launch automatically.
Use the search bar on the home screen to look for Crossfire in our App Center.
Click on the game's portrait in the search results to open its Play Store page and install it as you would any other mobile game.
Click on the game's icon on the home screen after installing it to launch the app and start playing.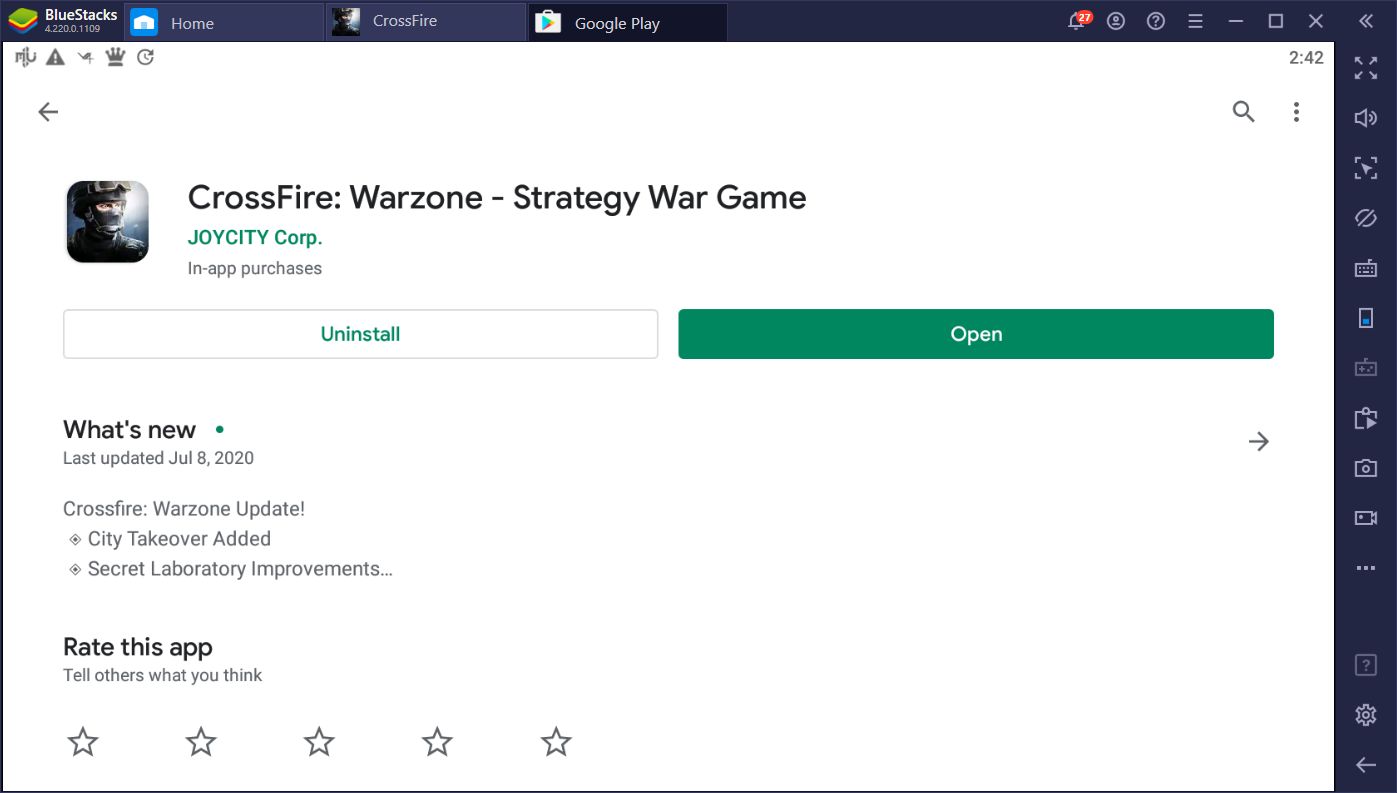 You can basically install any game in a few minutes by following the steps above. After you're done, you'll be able to enjoy Crossfire: Warzone in the way it's meant to be played!
A World Overrun by Zombies
Crossfire is quite an outlier in the sense that it's one of the few strategy war games that's set in a world infested by zombies. While the story initially doesn't explain much why or how the world reached this state, it's the setting that we got, and we're cool with it. In any case, it gives us an excuse to mow down hordes of zombies with continuous automatic gunfire!
The basic gameplay in this title consists of developing your base by building new structures, upgrading existing ones, and researching new technologies, while also raising your army by training troops and building vehicles such as tanks and choppers, among others. As you upgrade your buildings, you'll gain access to new tech and units which, in turn, will allow you to attack stronger enemies, including other players, as well as plunder their resources and destroy their cities.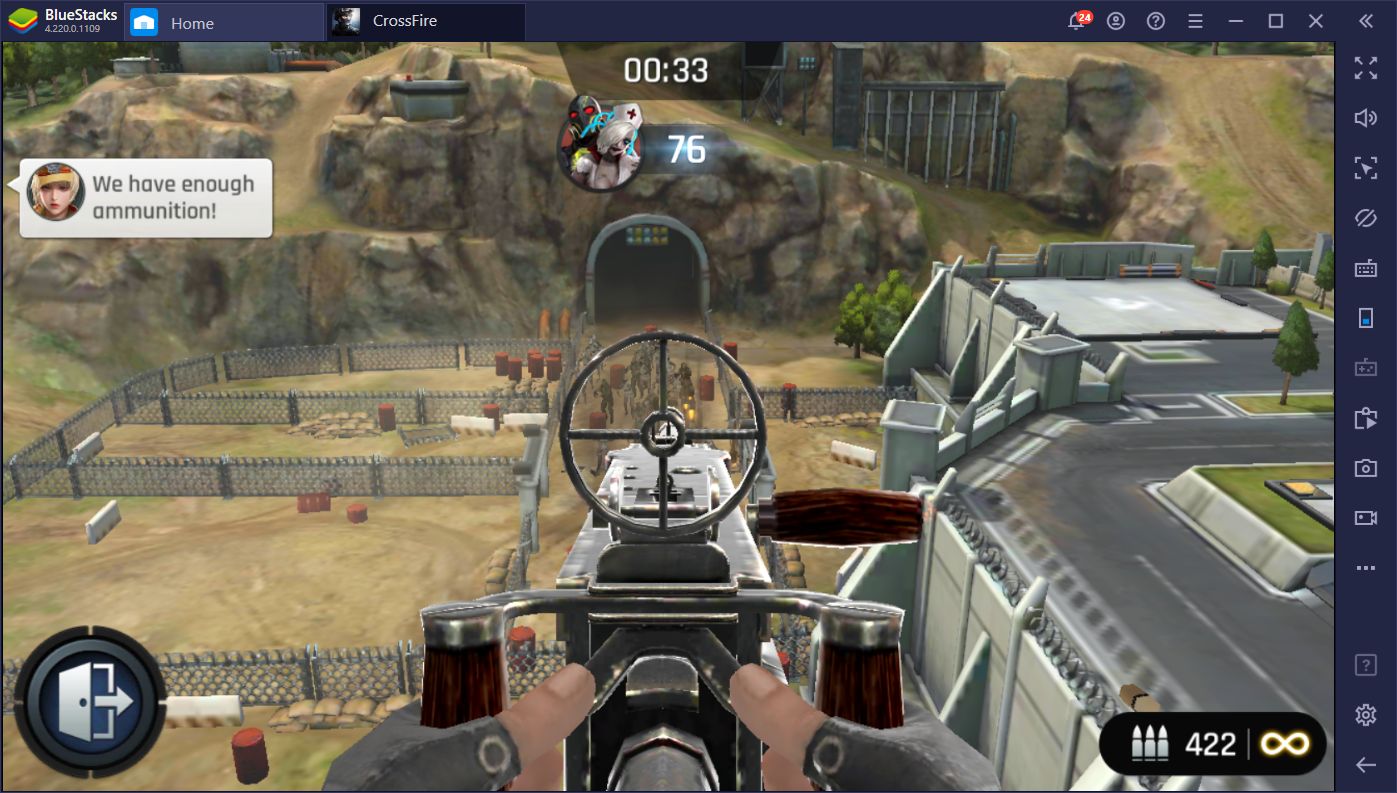 Other tasks that you'll be working on constantly are collecting resources from the world map, attacking hostile NPCs, and completing story missions to unlock features and witness the game's plot. This is pretty much standard to the genre. However, Crossfire sets itself apart early on by offering a couple of awesome first-person shooter segments in which you must eliminate spies from your base by sniping them, or mow down hordes of zombies with a minigun. Depending on your performance in these segments, you'll receive lots of prizes, and this is where BlueStacks comes in.
Never Miss a Shot With BlueStacks
On many occasions, you'll see enemy spies or zombies attacking your base, with an icon above them. If you click on their icons, you'll enter a short minigame where you must eliminate the enemy using your weapons in a first-person perspective. Like we mentioned above, you'll receive rewards depending on your performance. If you manage to eliminate them all, you'll get max rewards. However, if you miss too much, you'll run out of bullets and won't be able to complete the minigame until you purchase more ammo, which costs either premium currency, or guild currency.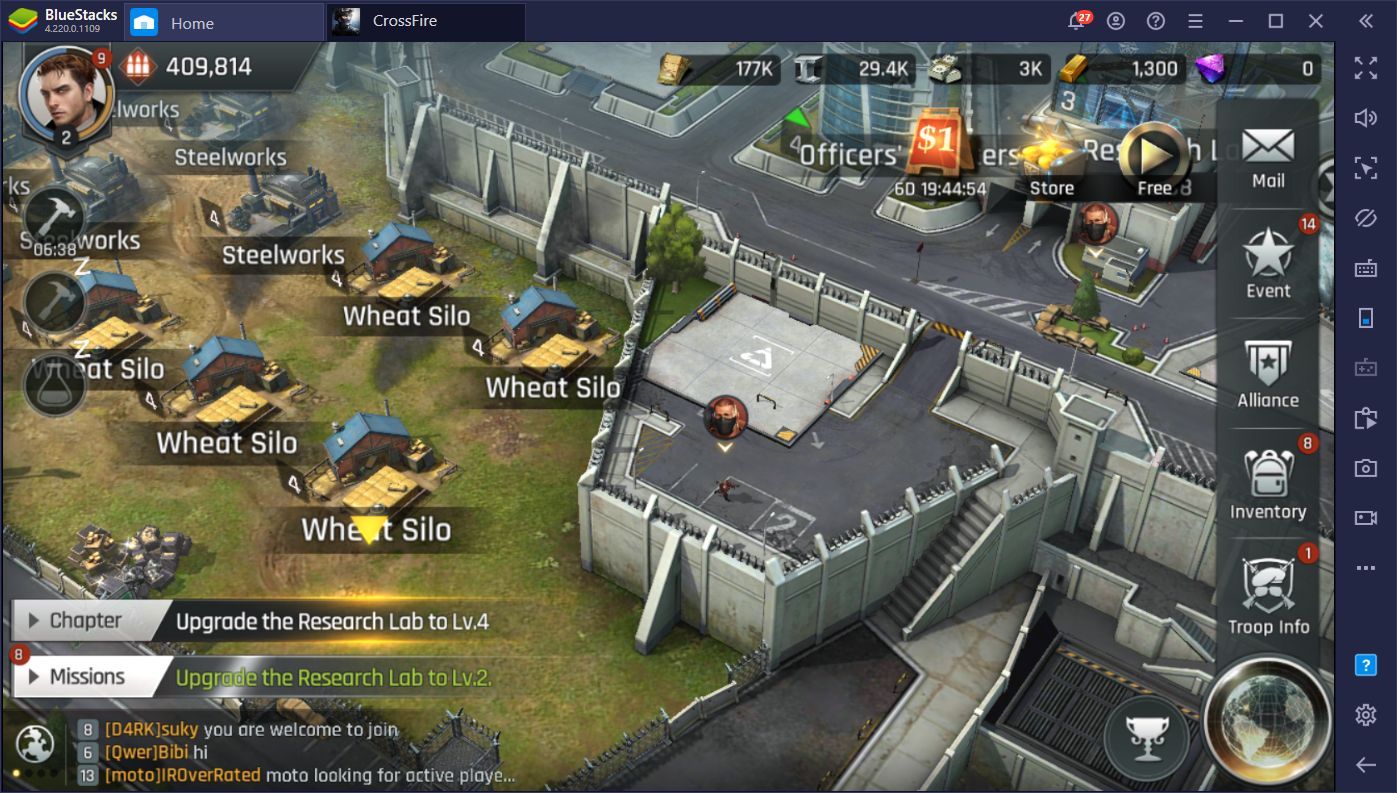 With BlueStacks, however, you can use the Keymapping Tool to activate Fire Mode, allowing you to control your aim by moving your mouse, and shooting targets with the left mouse button, just like you would on a PC FPS game. This will let you defeat all enemies in record time and save ammo, which you may then use on more minigame attempts later on.
However, you can also use the Keymapping Tool to place shortcuts on your screen and bind them to your keyboard, allowing you to navigate many different menus and screens without having to click on them with your mouse. This will streamline menu navigation and significantly enhance your experience in Crossfire: Warzone.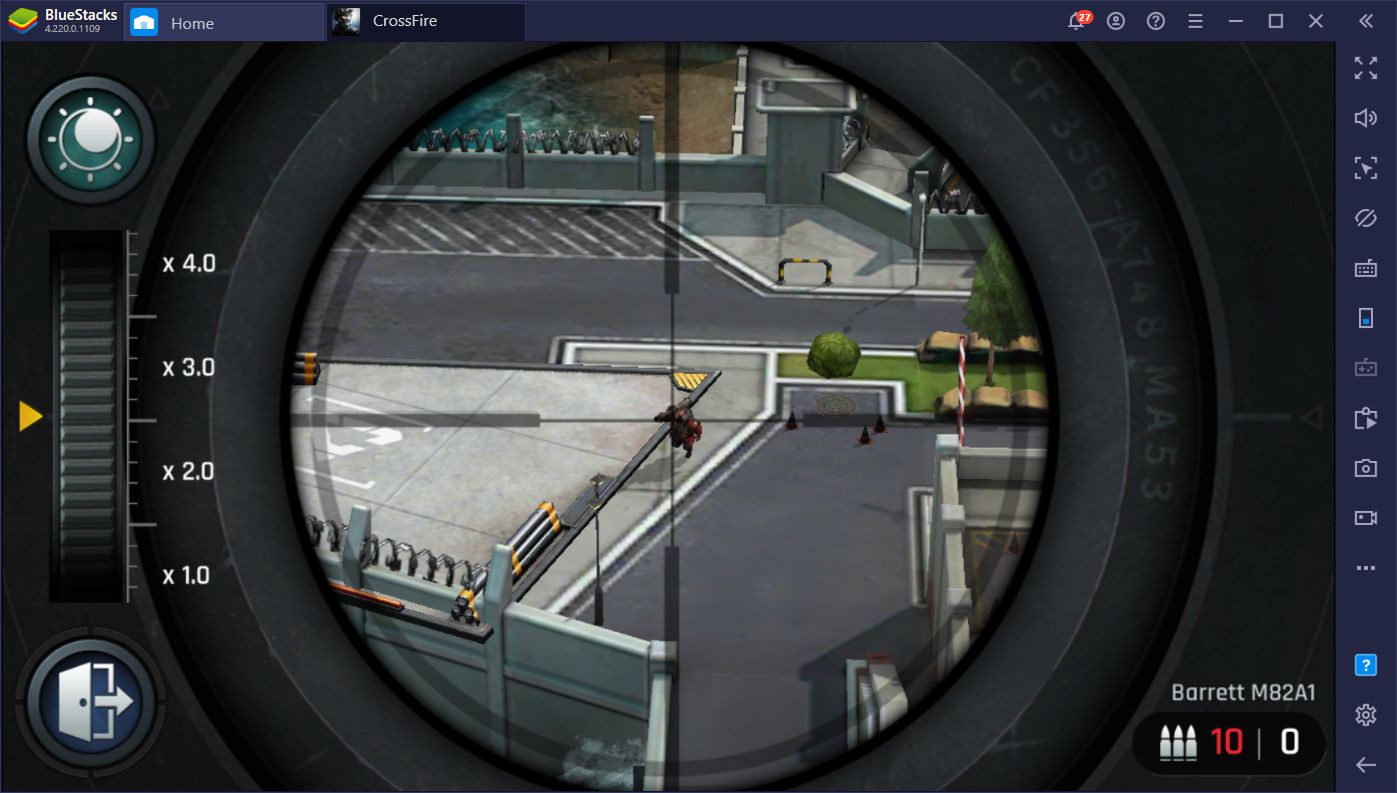 Between enjoying much better precision in the FPS segments and streamlined menu navigation, and being able to play Crossfire on max settings with no lag and a stable 60 FPS, it seems that BlueStacks is the way to go if you want to enjoy this strategy war game on PC. These benefits are even more important when you consider that this title actually looks pretty good, with detailed 3D models and smooth menu transitions, which you'll definitely want to experience at max settings.
Are you already playing Crossfire: Warzones? What do you think of this new game? We'd love to hear your opinions, so leave us a comment in the section below!