App Reviews
Digital Girls: Idle RPG Review – Digimon Meets Waifu Collector In This Brand New Mobile Gacha RPG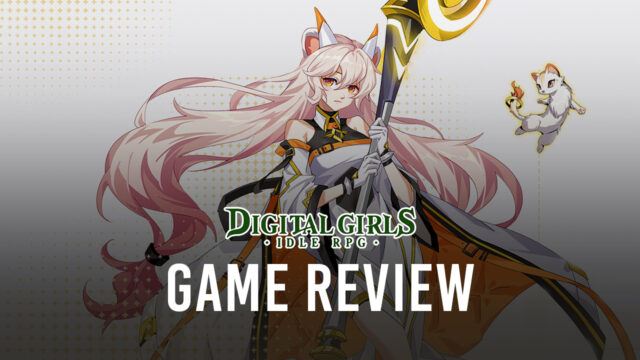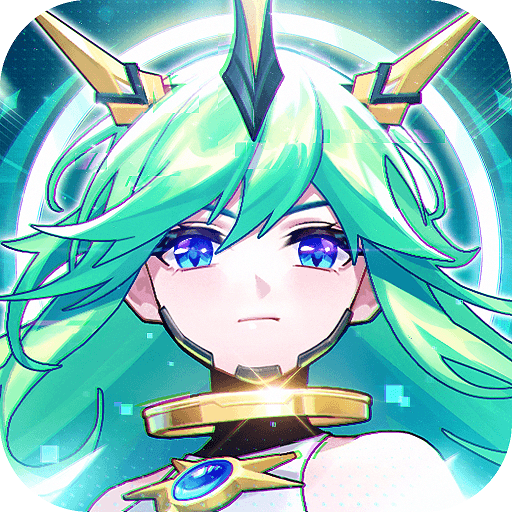 New week, new release, as the brand new Digital Girls: Idle RPG has made its way into the mobile gaming market this past April 24th, allowing everyone to finally download and play it, and see firsthand what all the fuss is about. Particularly if you're looking for the best experience with this title, we strongly suggest playing Digital Girls on PC with BlueStacks, as our Android app player is loaded with tons of tools and features to optimize your gaming experience.
Table of Contents
Digital Girls: Idle RPG is a Monster x Anime Girls evolution game with idle gameplay aspects, featuring over 100 special monsters waiting for players to summon and evolve into beautiful and powerful anime characters. As such, it also has a strong gacha element to it, with players being able to roll for different characters, each with their own looks, personalities, and skills. With social and casual modes, the game promises an immersive experience, where players can explore the massive fantasy elves world, dominate the game, and climb the tower for nonstop challenges.
In this article, we'll be taking a look at the new Digital Girls: Idle RPG, and exploring some of its most prevalent features. If you're on the fence about trying this new game, then this Digital Girls review is definitely for you.
Let's begin!
A Huge Cast of Unlockable Characters
Digital Girls: Idle RPG has an extensive catalog of characters players can collect and unlock throughout the game. With over 100 special monsters from six different factions, players can level them up through battles and quests to unlock their true potential. Each character has unique abilities and brings something different to the game, promising endless entertainment and adding to the replayability of the game.
This large roster of unlockable characters also plays directly into the main combat and gameplay aspects in Digital Girls, as each of these units have their own stats and skills. As such, one of the more engaging aspects of the game is not only unlocking the best characters, but also mixing and matching them to create the best team compositions that can not only power through the main campaign stages, but also hold their own in PvP against people from around the globe.
Suffice to say, most of your time in Digital Girls will be spent farming for currency, which in turn can be used for pulling powerful beasts from the gacha system.
Evolve Your Heroes to Drastically Alter Their Appearances
One of the most exciting features of Digital Girls, as well as one of its main selling points, is the evolution of the monsters into a variety of anime characters. Through battling other players and completing quests, players will level up their monsters to unlock their true potential as powerful fighters. However, by farming special currency and ranking your characters up, these will progressively shift into different fearsome forms, and eventually transition into becoming gorgeous anime girls or even fearsome anime dudes.
If you've ever played a Digimon game or watched the anime before, these evolutions are not unlike the ones in this show. For instance, while Salamon starts off as a cute puppy, it evolves into Gatomon, a stronger form, and eventually into Angewomon, a powerful humanoid angel Digimon in the form of a beautiful woman clad in armor. The evolutions in Digital Girls are pretty much the same, except with over a hundred different creatures to collect and evolve.
Not only are these evolutions visually impressive, but they also bring with them enhanced abilities and skills, making them valuable allies in battle.
Stylized Anime Aesthetics With Flashy Combat Animations
Digital Girls: Idle RPG features stylized anime aesthetics that are sure to delight fans of the genre. The graphics are captivating, with striking visuals and engaging animation effects that add a lot of excitement to each battle. The combat animations are particularly impressive, with flashy and visually impressive effects designed to keep players engaged and excited during each match. Despite the mostly automated gameplay, the game is a visual feast for the eyes, making it a must-play for anime game enthusiasts who appreciate stunning visuals and seamless combat effects.
If anything, the collectible aspect of the game that revolves around its huge roster of characters is likely compelling enough to keep you coming back for more. As such, if you enjoy a lighthearted game with tons of unlockables and collectibles, then this title is definitely for you.
Idle Features that Encourage Progression Even When Unable to Play for Extended Periods
Digital Girls: Idle RPG offers a unique idle feature that encourages progression even when players are unable to play the game for extended periods. Your heroes will continue to battle and level up even when you're offline, allowing you to collect rewards and upgrade your characters when you next log in. The idle feature is designed to help players progress more efficiently, ensuring that even those with busy schedules can enjoy the game while still keeping up with their daily routines.
Heck, this idle feature kicks in even when you're navigating through different menus in-game. As such, while you're browsing your roster of unlocked beasts, your team will still be actively fighting and progressing through the main campaign without the need for your input. As such, the main gameplay in this game is fully automated, allowing the users to make good progress even while offline, or while managing various aspects of their squad.
Overall, Digital Girls: Idle RPG is an excellent game for any anime game enthusiast. With an expansive cast of characters, impressive anime-inspired graphics, and flashy combat animations, the game promises endless hours of fun and entertainment. Its unique idle feature makes it easy to progress even when unable to play for extended periods, and the character-evolution system adds to the excitement of the game. With lots to unlock and discover in this fantasy world, this game is definitely worth trying out. And if you'd like to take the game to the next level, we recommend playing on PC with BlueStacks.
So why wait? Download the game today and embark on an epic journey that will take you to the heights of fantasy and beyond!