App Reviews
Dragonscapes Adventure on PC with BlueStacks: A Fun and Relaxing Game with Dragons!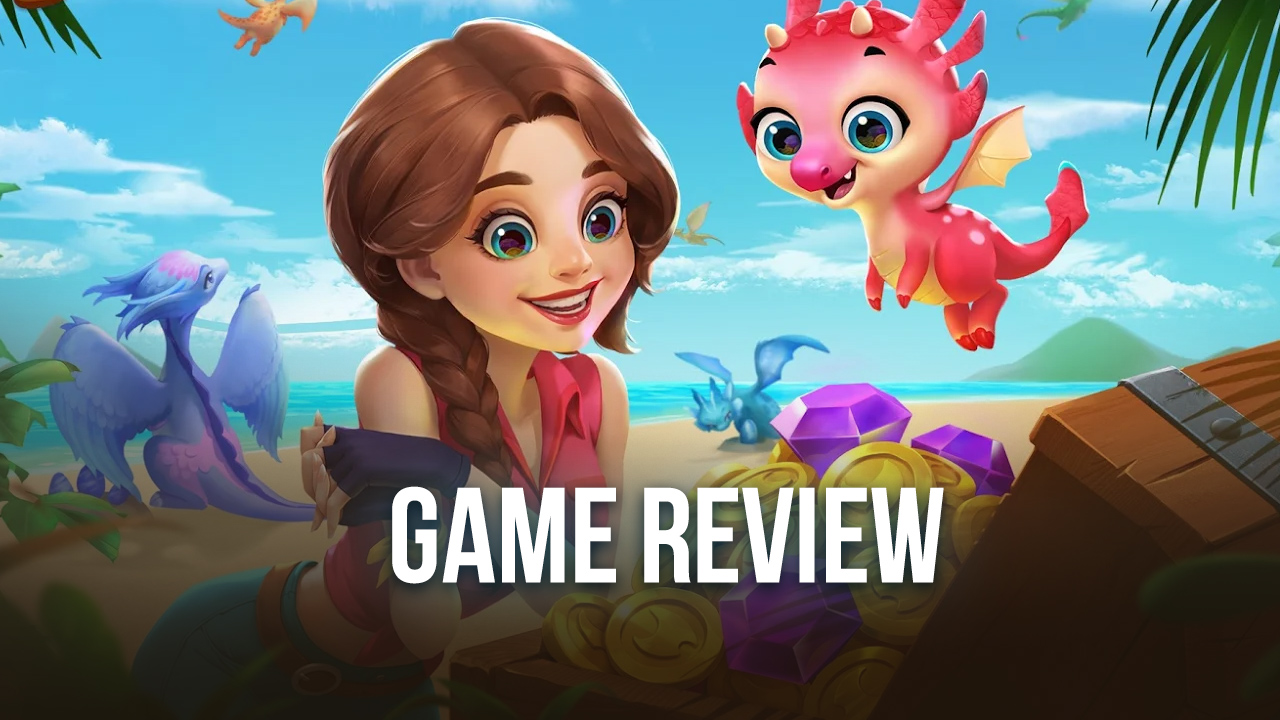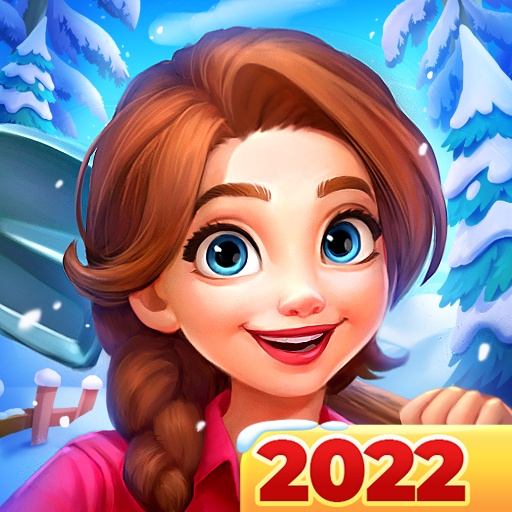 You are on a tropical adventure on a remote island with your best friend Mia. Sounds of waves crashing, birds chirping is enough to make you feel relaxed. But suddenly Mia and you find something there, DRAGONS! But don't worry, they are friendly and very cute dragons. Your aim is to build a home for your dragon friends with the help of Mia. Dragonscapes Adventure is a casual energy exploring game and to craft different stuff to grow in order to your island. Try to find as many dragons as you can and keep upgrading your remote island to make a better place for dragons to live.
Arrival on Island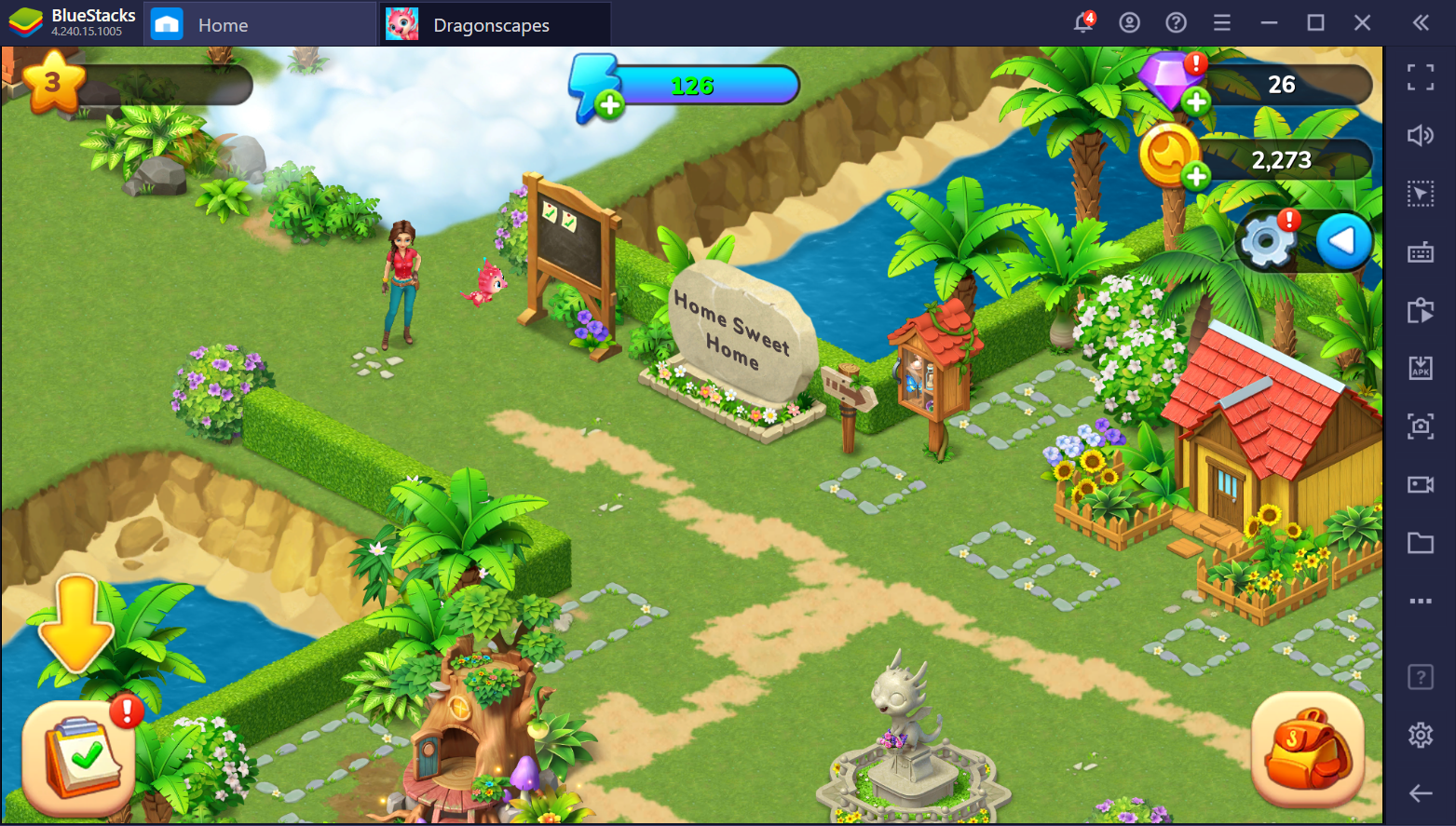 This is where you meet Mia on the island. As soon as you meet up with her, she starts explaining you the basics in a very easy way. But suddenly you find a baby dragon stuck in a tree. Mia free it and you quickly become friends. Then as you go through the island, you discover various stuff to do and quickly get immersed in the game. The background music and sounds are relaxing enough to not make you not do anything and just enjoy hearing them. Just farm apples, plant crops and you are good to go on playing this game with ease.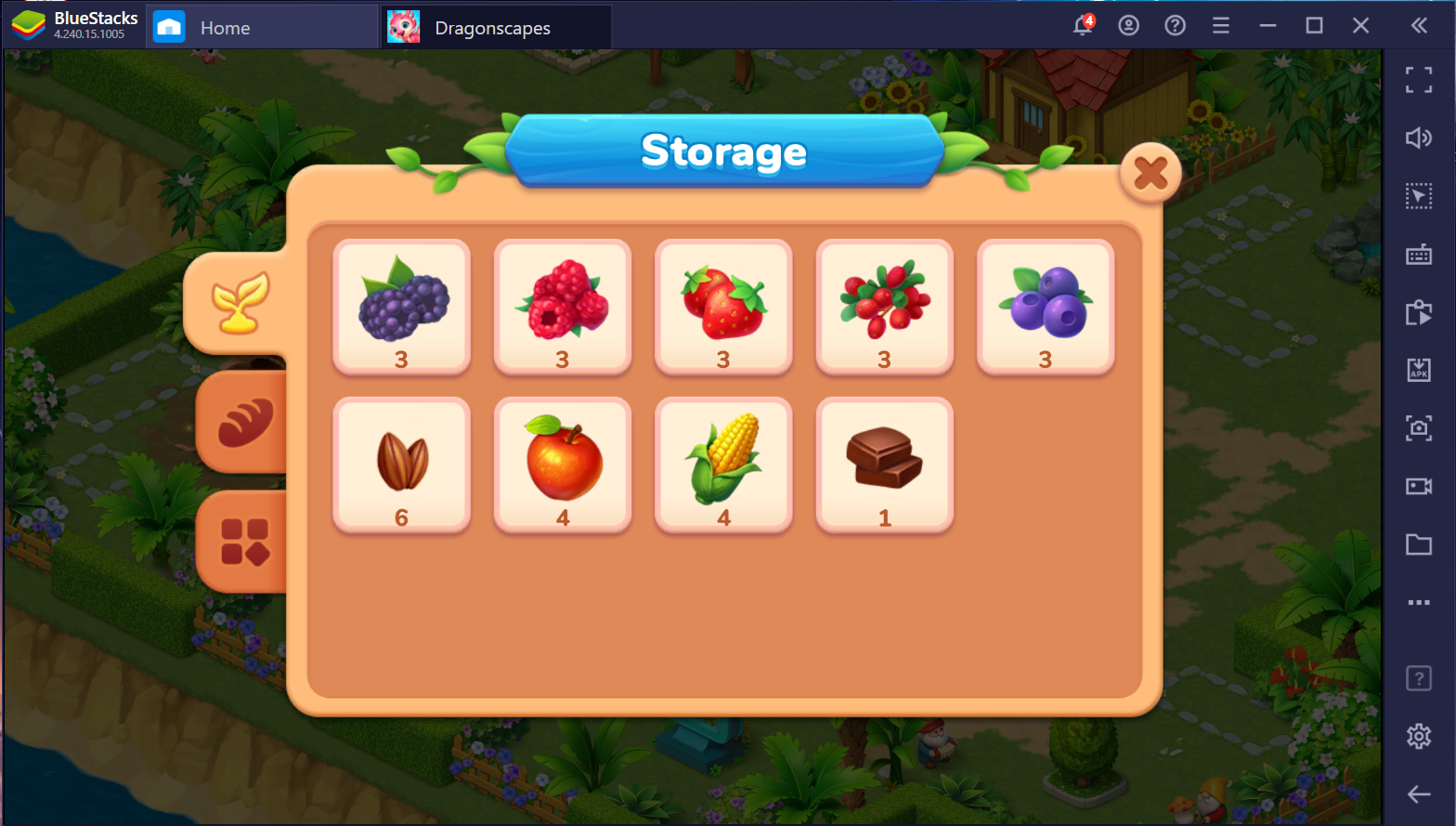 This is your inventory where you can find all the stuff that you grab or harvest. Different types of items are sorted in different sections to make it easier for accessing your stuff.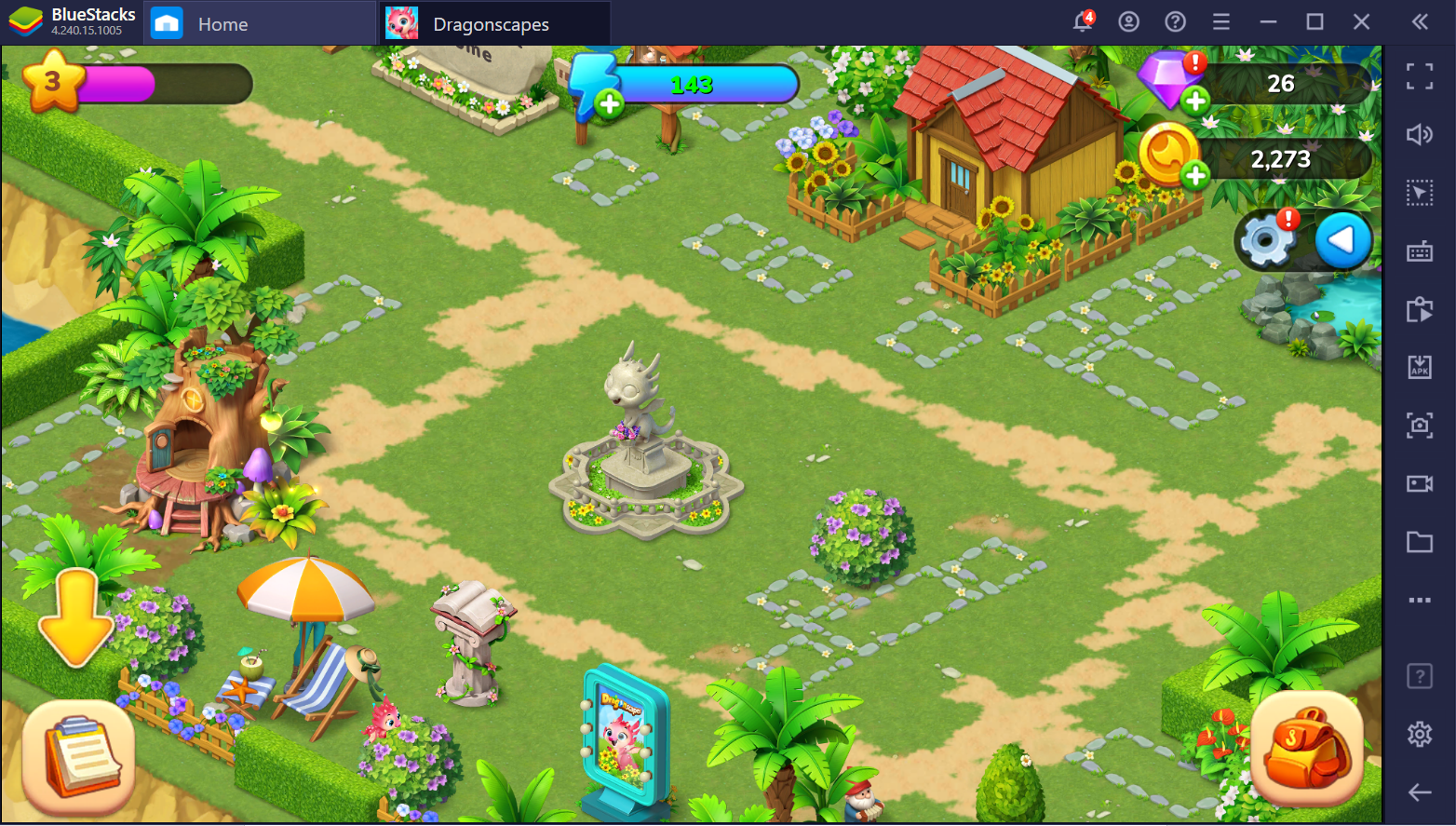 As you level up in the game you can access all these different contents that are available for the players. Try to level up by farming, completing your orders to gain lots of XP.
Achievements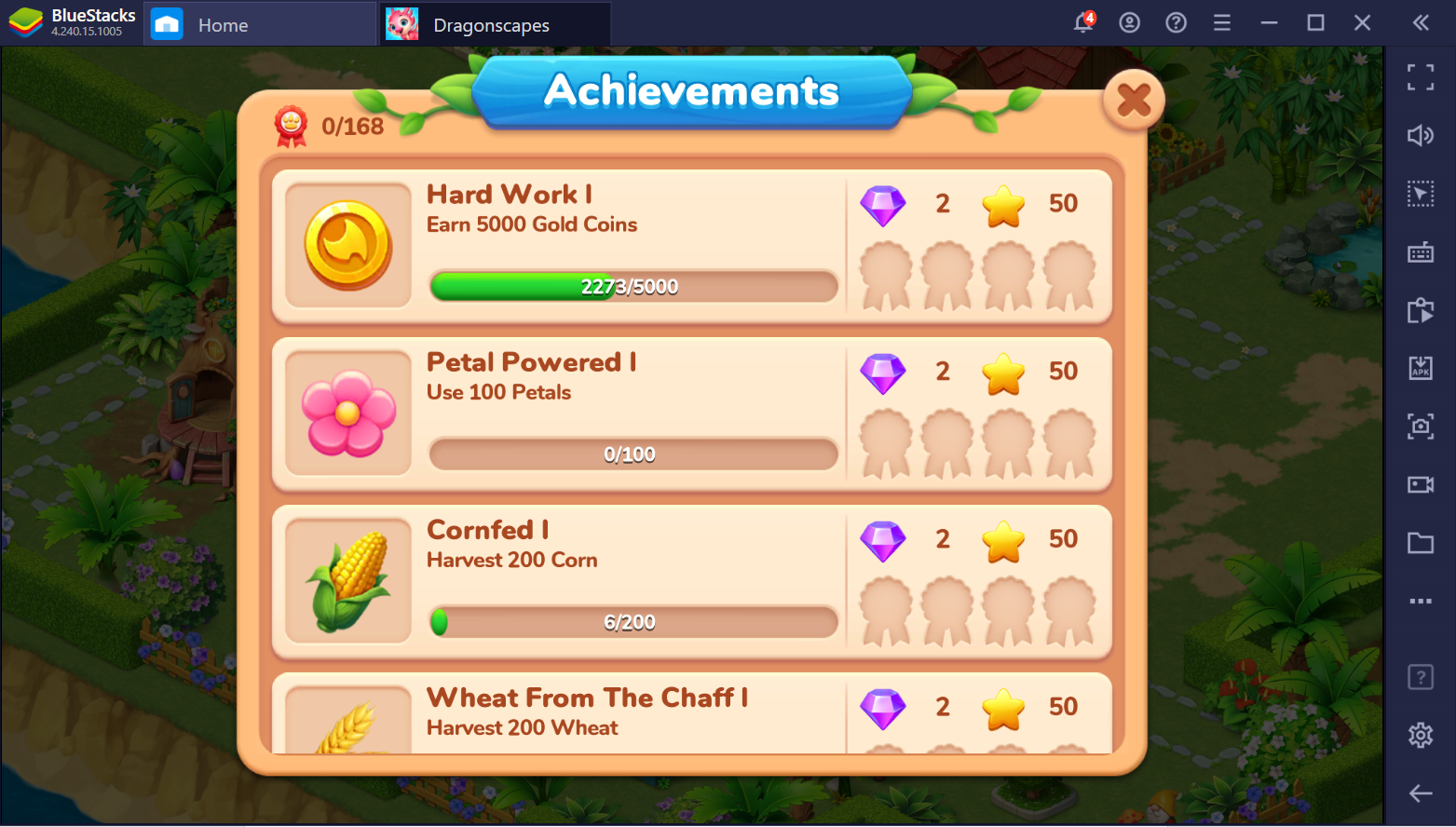 This is the achievement area which can be accessed by the dragon sculpture in the game. There is a total of 168 achievements right now for players to complete. Keep on completing these fun achievements to unlock various fun rewards that will help you grown inside the game.
Book Collection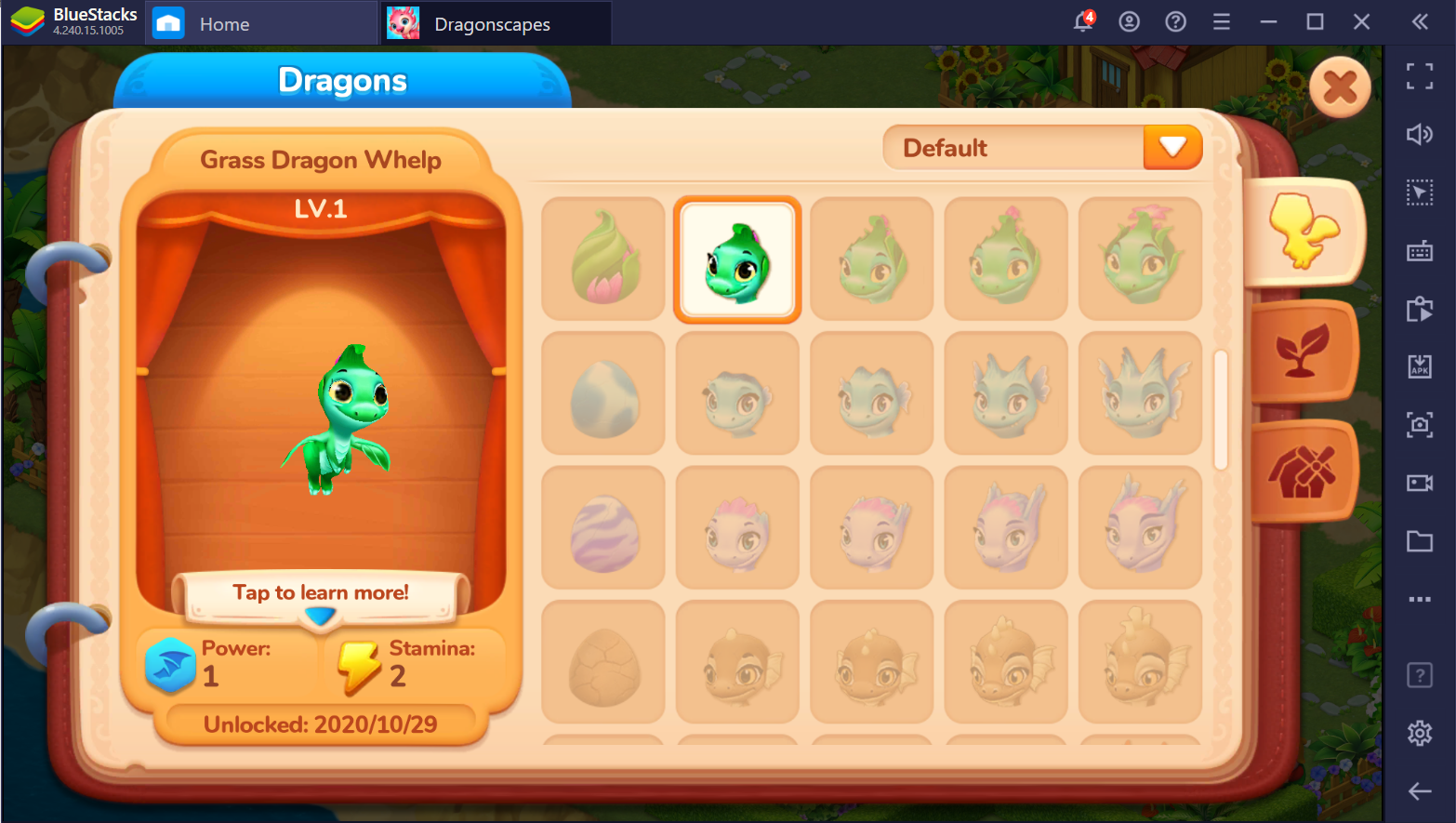 This is your book collection. This keeps a record of all the dragons that you have met in the game, all the new recipes and stuff that you have unlocked, and all the locations that are available to you in the game. As you keep progressing in the game, the books keep getting filled up with all your progress.
Amazing Discoveries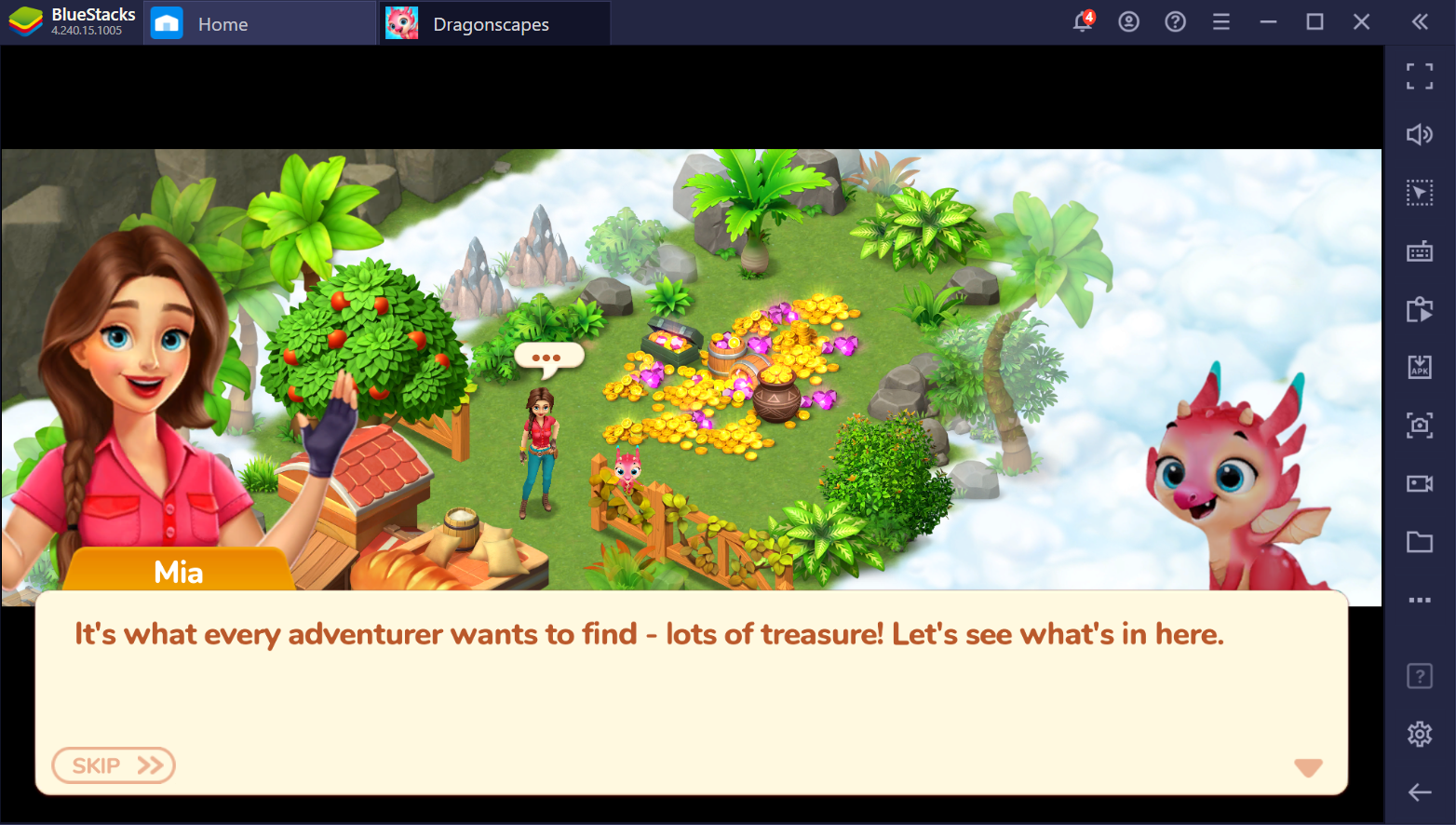 As you keep on progressing in the game, you will find such amazing treasures on your way, and who does not like free stuff, right?
And the best part about the game, it is completely free to download and play on any platform. Of course, the game has in-app purchases which can be made to boost your performance but apart from that you do not have to pay a single penny to play this game.
Will the Game become Boring If We Keep on Playing?
Well, the answer is NO. Most people have this doubt that you get bored by playing a farming game, but this game is not like others. There is so much fun content to do in this game. If you are bored of farming, just build some new buildings. If you get bored of that too, find new dragons and you can even upgrade your dragons. If that is still not enough, the map is a huge place, go explore it as much as you can.