App Reviews
BlueStacks App of the Day: Hunter Assassin – Move Like A Butterfly, Hit Like A Tiger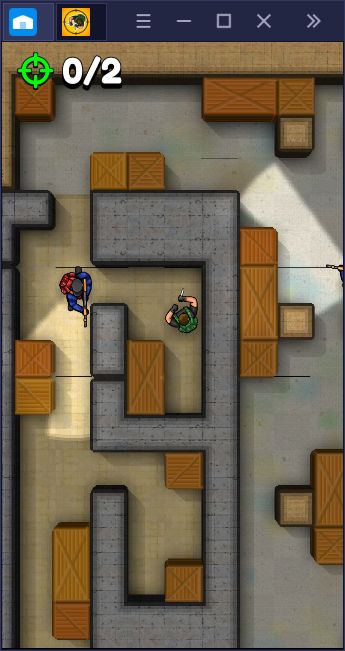 When it comes to casual games, we prefer a simple and straightforward experience. And when it comes to being straightforward, Hunter Assassin is pretty much the best stealth/action game you can play. The developer is Ruby Games, a small and independent studio from İzmir, Turkey. And if you have played Gym Flip, Pixel Shot 3D or Sling Drift before, you already know this name. All of these games, Hunter Assassin included, have a common feature: They are incredibly easy and straightforward to play. They don't have pretty visuals, complex mechanics or impressive effects. What they have is playability: Even if you have not played a mobile game before, you can understand what you need to do in 5 seconds in a game developed by Ruby Games.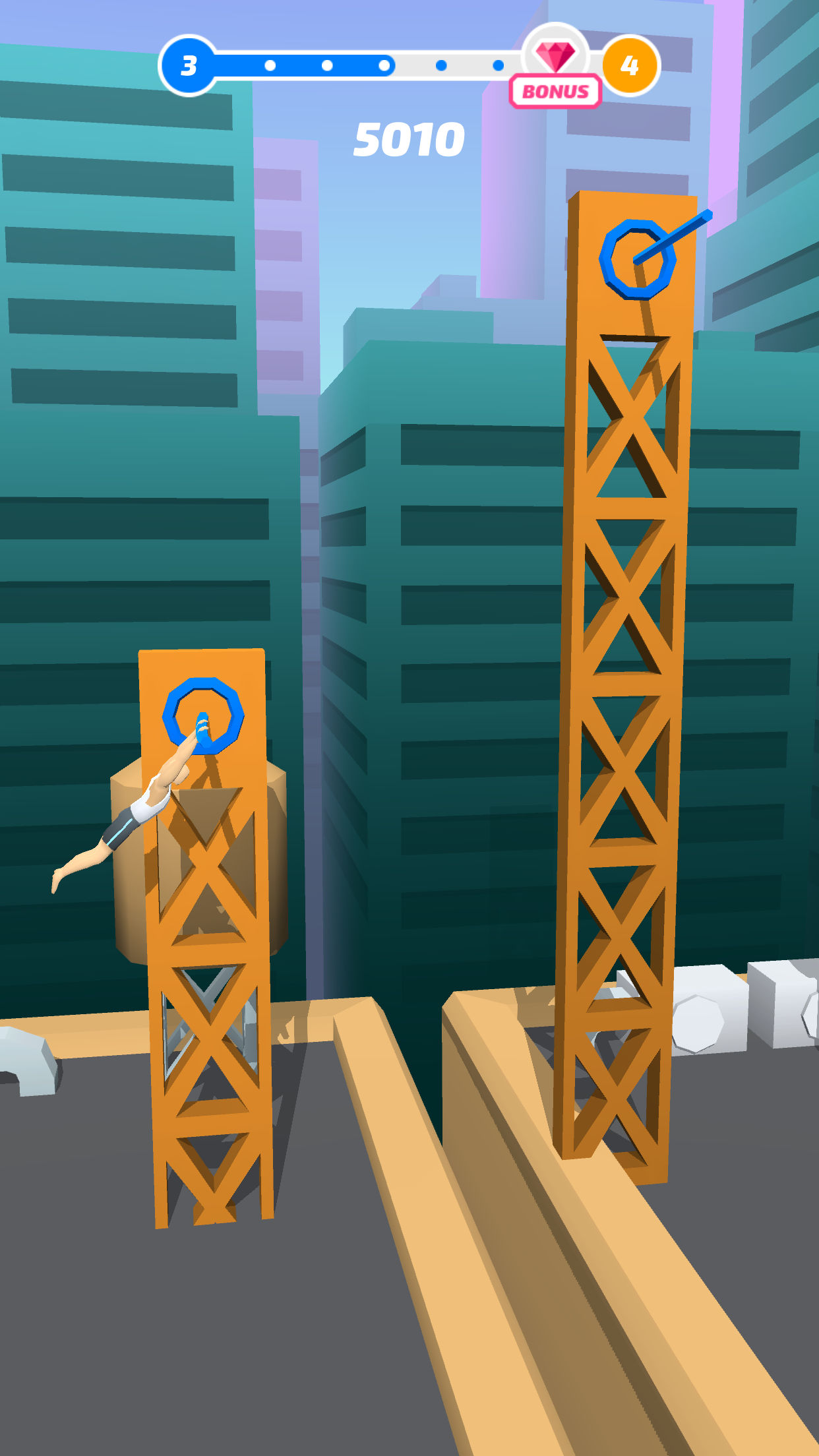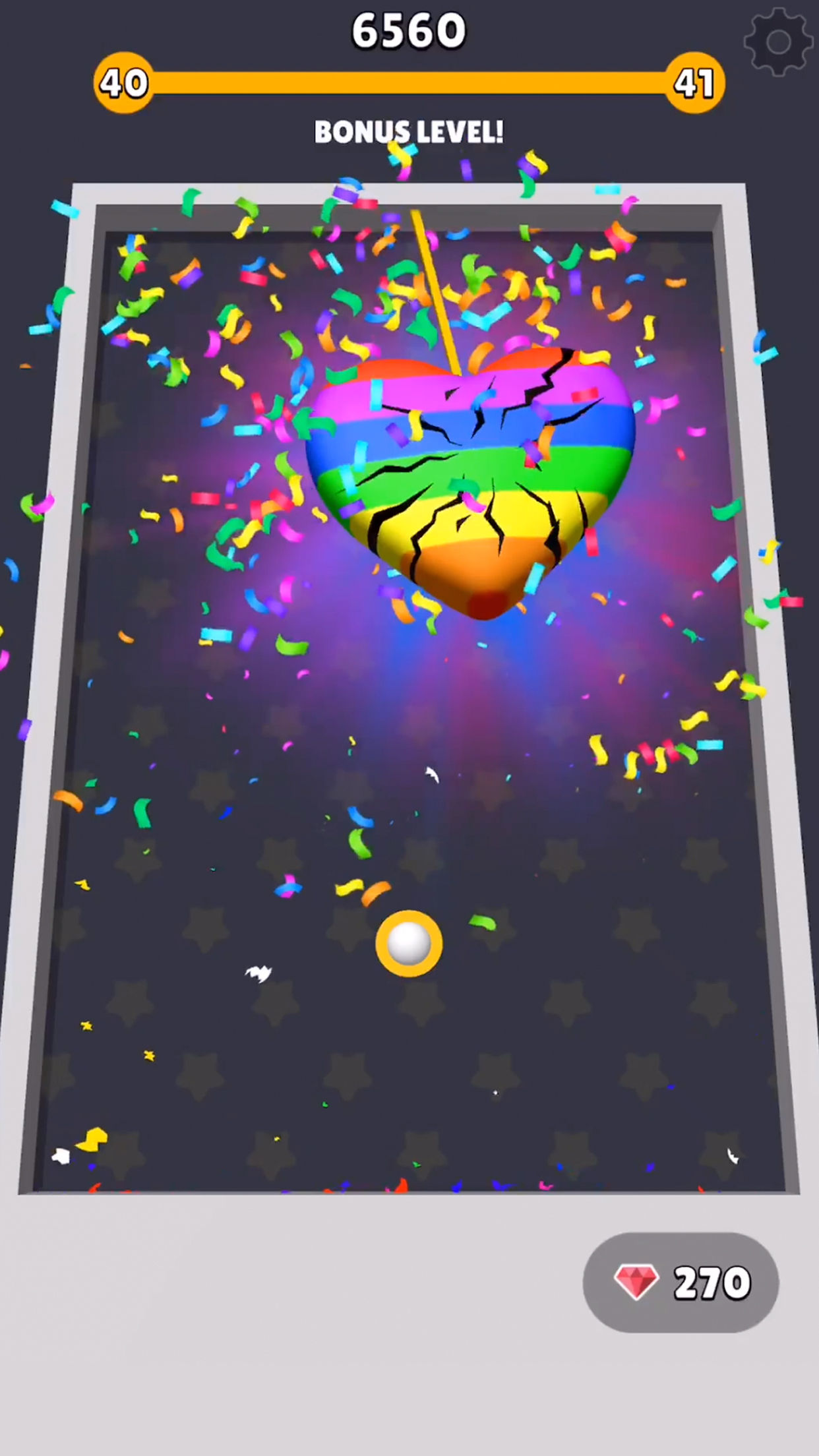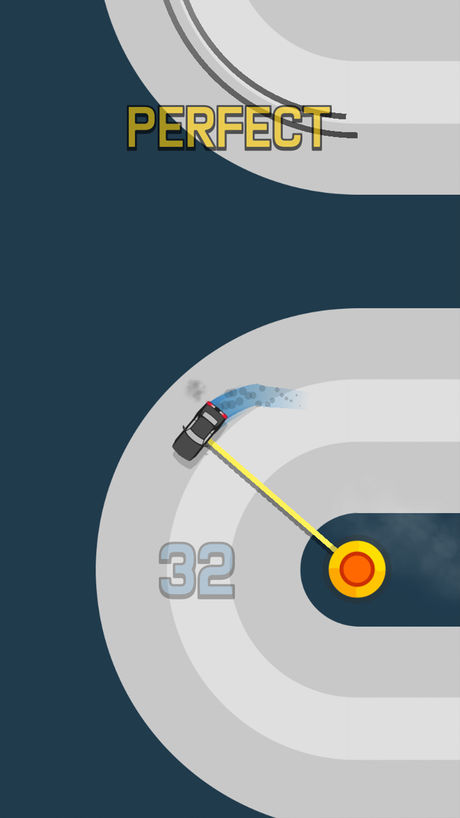 All other games of the studio: Yes, they are really this simple.
Now, you may be wondering why we did pick such a simple game as a featured app of BlueStacks. Well, we already answered that question: Playability. The fact that Hunter Assassin has simple graphics doesn't mean it's a "bad" game. Simple and straightforward games often don't have amazing graphics but they offer playability instead. You can play with one hand, even with one finger, and feel like you have achieved something even with a few minutes of gaming sessions. No matter how busy you are, you can find time to play a game that offers playability and get a satisfying experience without having to prepare. That's what makes such games appealing, and Hunter Assassin offers exactly this: it won't take more than five minutes to complete the first 10 episodes, but you can be sure every minute will be incredibly enjoyable.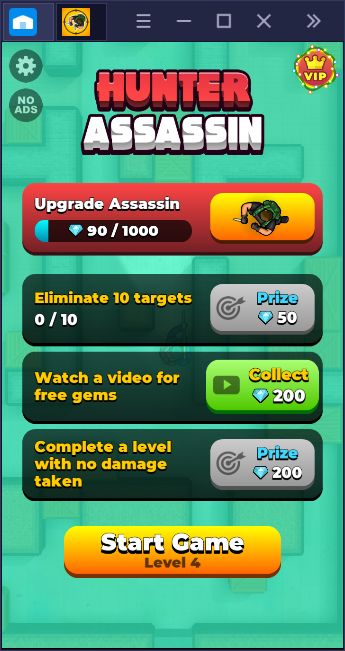 Ona assassin against the world: We are ready to play.
What Is Hunter Assassin About?
If you are expecting a captivating story or some reason for assassinating so many people, you may be disappointed. Hunter Assassin does not even have a main menu: When you start it for the first time, you see this screen: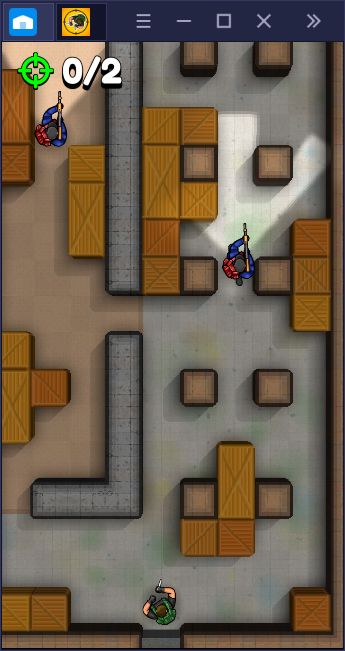 And, as you already figured out by now, your goal is killing the enemies in every level, without getting noticed. This is not a hard job: The area visible to the enemies is limited to the light cone in front of them, so as long as you stay away from those cones, you are unnoticed. So, at first sight, Hunter Assassin seems simple enough: The number of enemies in a level is shown at the top right corner, kill them all without getting noticed and continue with the next level. However, things start to get a little complicated when everything starts to move and there is more than one enemy in a level. It is impossible to predict the movements of the enemies: They can make a 180 degrees turn instantly and you can get noticed easily. Of course, that's where the fun is: You try to kill all of the enemies without them noticing you and hope for the best when you enter the melee range of an enemy.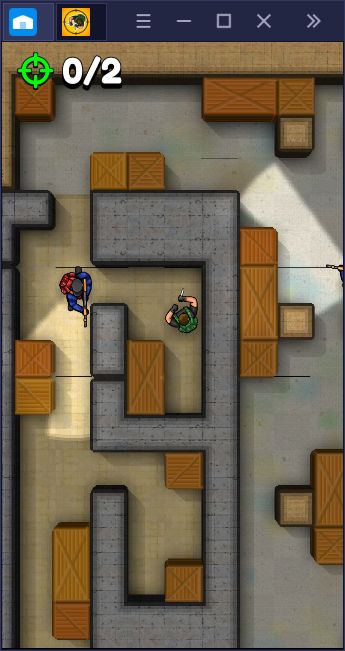 He may see me. Maybe he won't. Wait, the other one comes from the right corner… We are an anxious assassin, instead of a hunter one.
Each enemy you kill gives you "gems" and you can use them to upgrade your assassin: You can give him a different look or simply purchase another costume. Yes, your job is assassinating other people but you can still look good while doing it.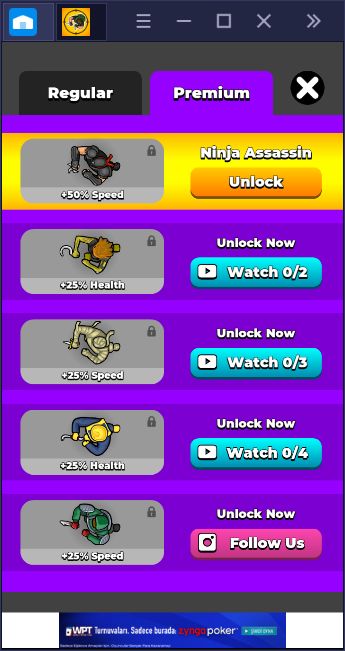 There are two problems with Hunter Assassin: The first one is the lack of a penalty for getting caught. Even if the guards notice you, it is still possible to kill them and get gems. İf a guard sees you, he starts to shoot but this does not kill you instantly. You can still get close and finish the job – so, you can act like a "brawler" instead of an assassin and there is no penalty for that.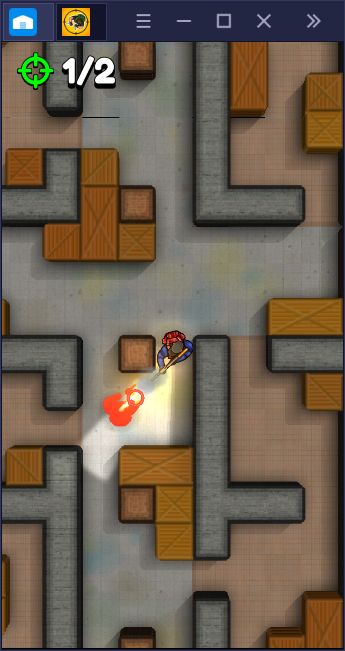 Yes, he saw me but… well, who cares?
The second problem is the ads: Unless you purchase a VIP membership, Hunter Assassin forces you to watch videos every two levels or so. We get that those videos are the main source of income for the game but they are still too many – something must be done about that. But even with these shortcomings, Hunter Assassin is still one of the best casual stealth/action games you can play without having the skills of a real ninja: Get in, kill your targets, and move out – these mechanics are incredibly fun and very well done, and that's why Hunter Assassin deserves your attention. Download it today and start playing on BlueStacks!