App Reviews
Favourite Childhood Cartoon meets Action RPG – Looney Tunes: World Of Mayhem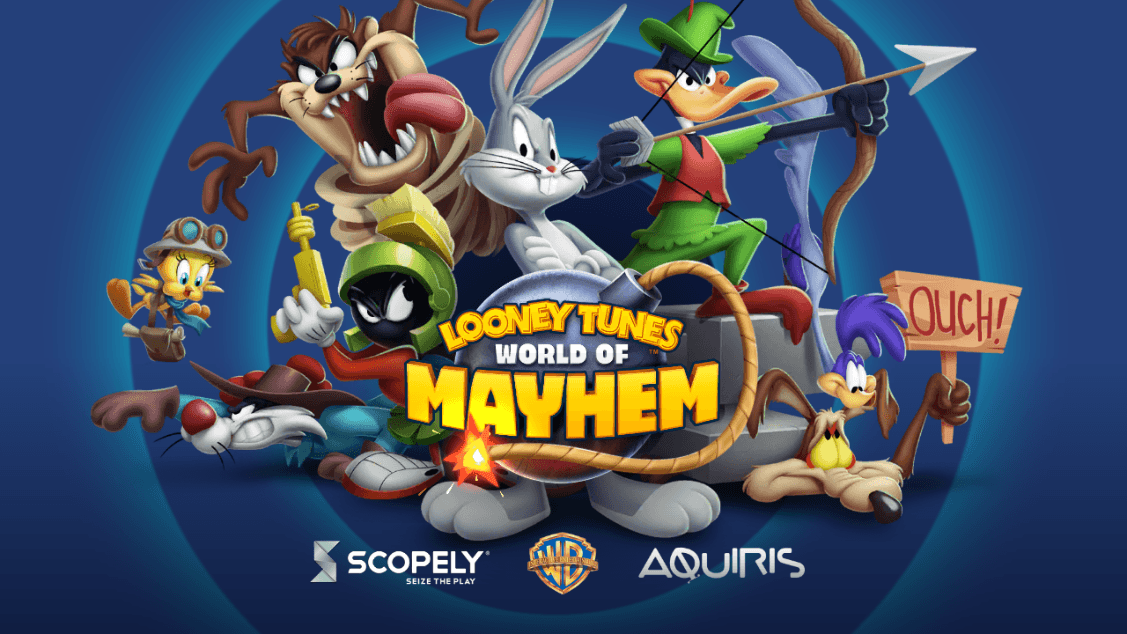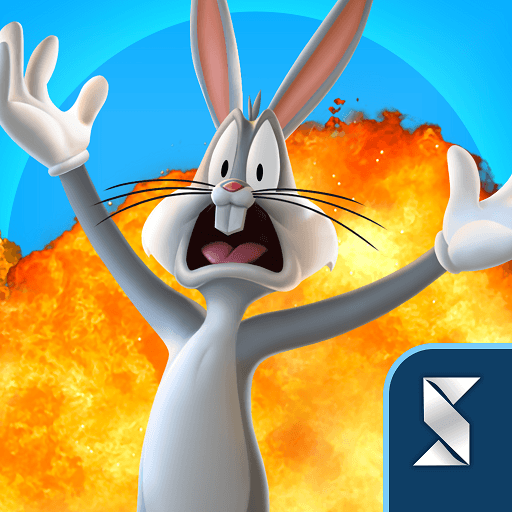 What's up doc? If you have spent your childhood watching Looney Tunes cartoons, this sentence will be quite familiar. And now, you can return to your childhood and relive the "good old days": Scopely just came out with its latest game release: Looney Tunes – World of Mayhem and it includes all your favorite cartoons.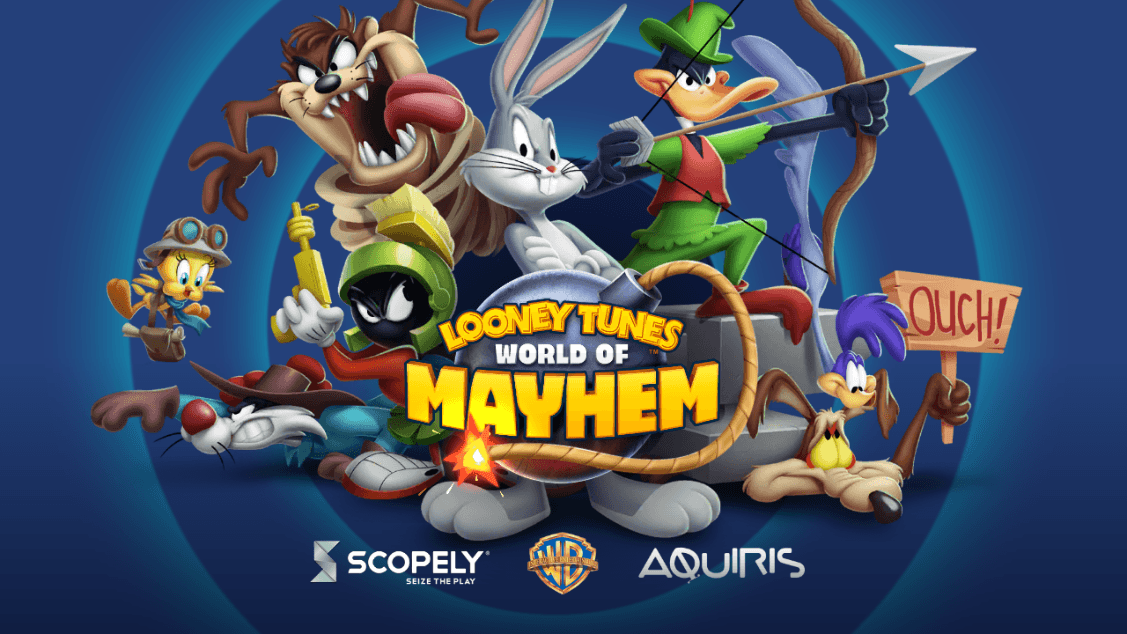 Collect, Fight, Build
World of Mayhem's basic mechanics can be summarized in three words: Collect, Fight, and Build. The game begins with a battle between Bugs, Bunny, and Marvin. At the end of this battle, Marvin's atomizer explodes and scatters the parts of all Looney Tunes characters around the world. Your task is, if you accept, collecting these pieces, rebuilding the toons, and defeating Marvin by establishing your own personal toon army.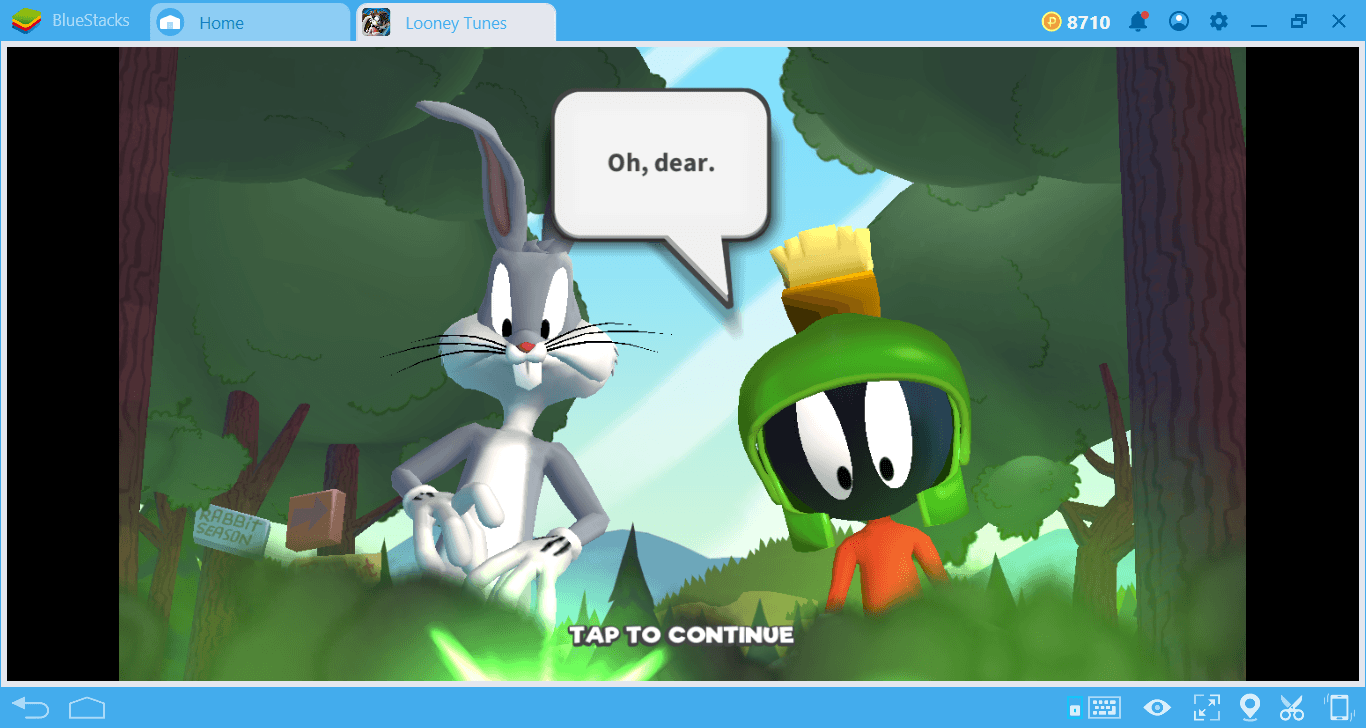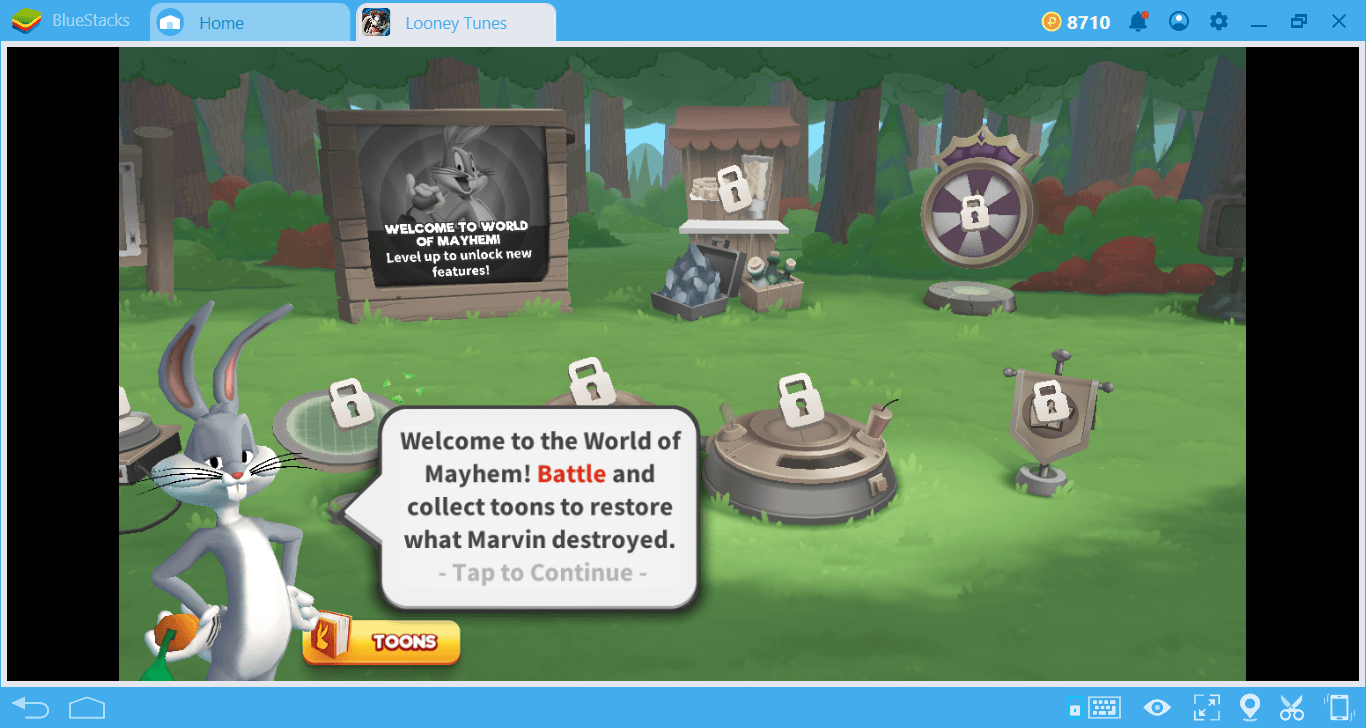 The mechanics of the game's "collect" part are quite familiar: Similar systems have previously been seen in games like Knight Chronicles, Idle Heroes, and Phantomgate. The main story is divided into 6 chapters and each chapter has a couple of battle missions. All of these missions require you to fight against other toons. At the end of a battle, you are rewarded with XP points and "Illudium". You use XP points to increase the level of your toons, and Illudium to summon new ones.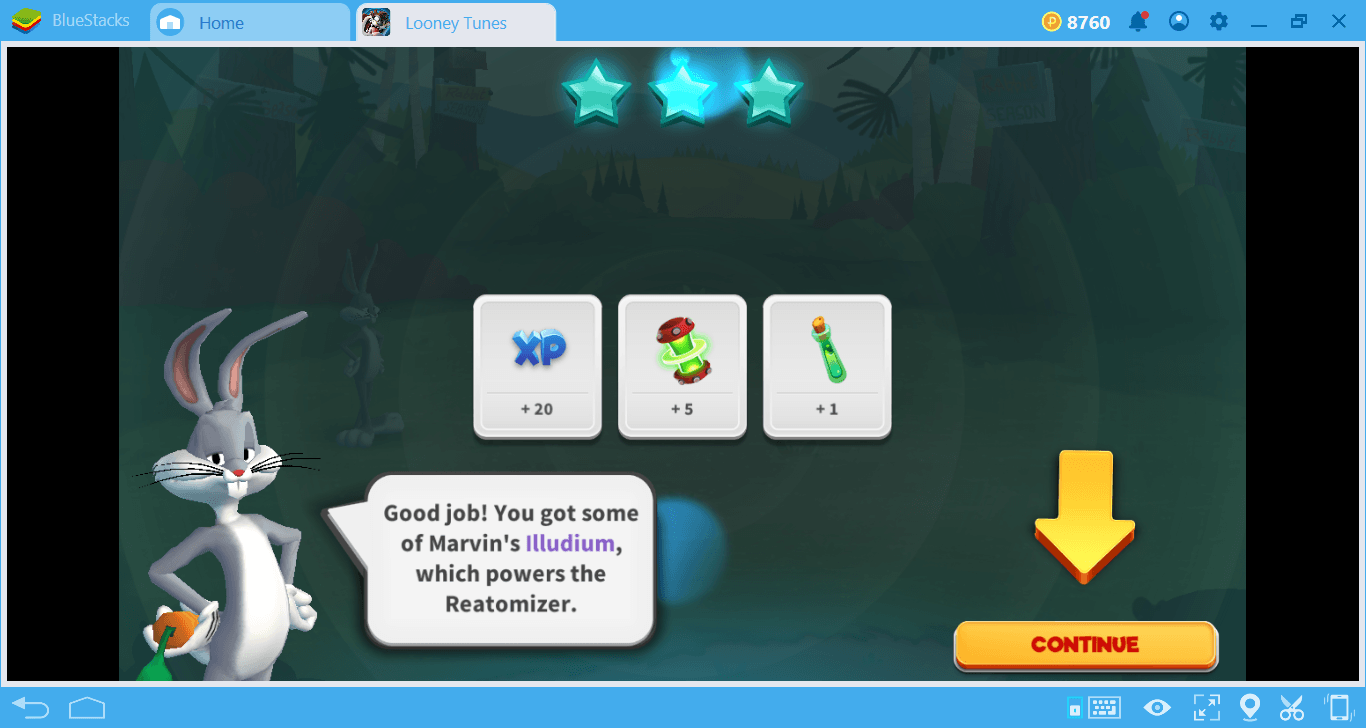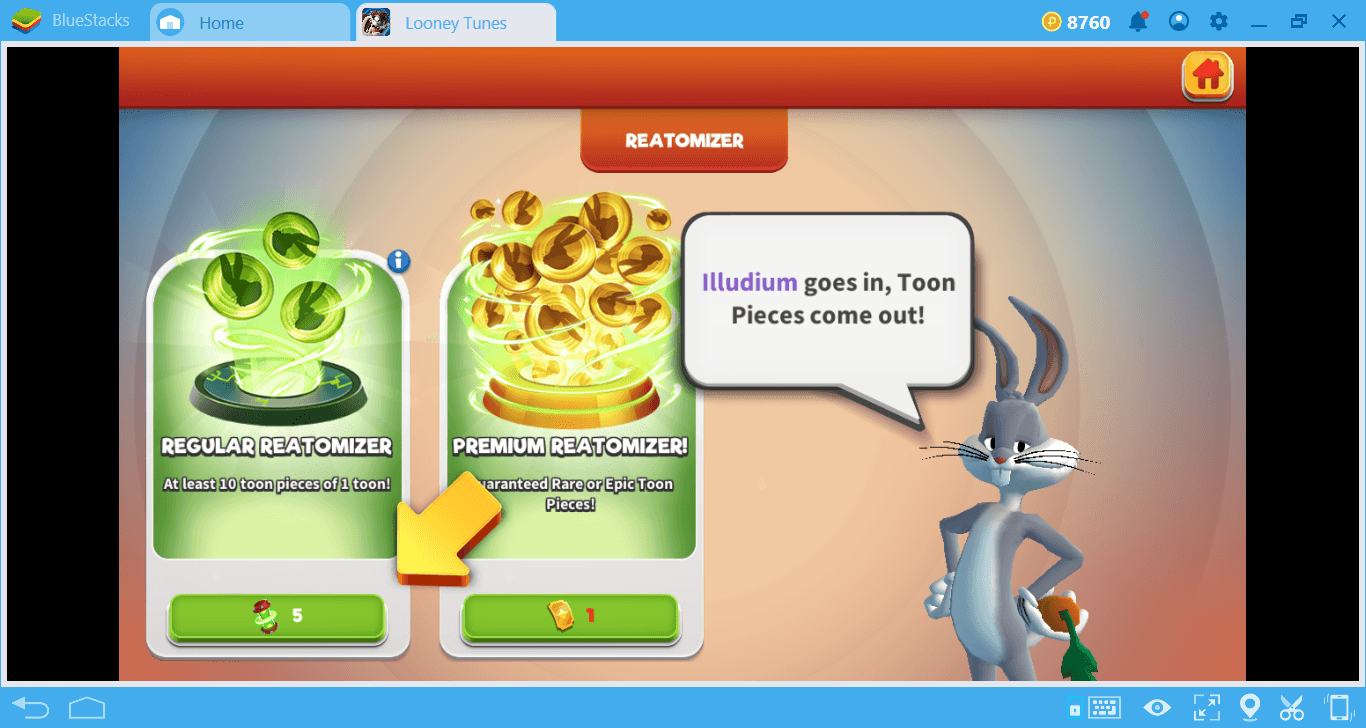 However, you cannot summon any toon at once: Every summon process allows you to obtain only "pieces". If you collect enough of these pieces, you can recreate a toon and add it to your army. The number of required pieces is determined by the rarity level of toons. As can be guessed, rarest toons require the most number of pieces.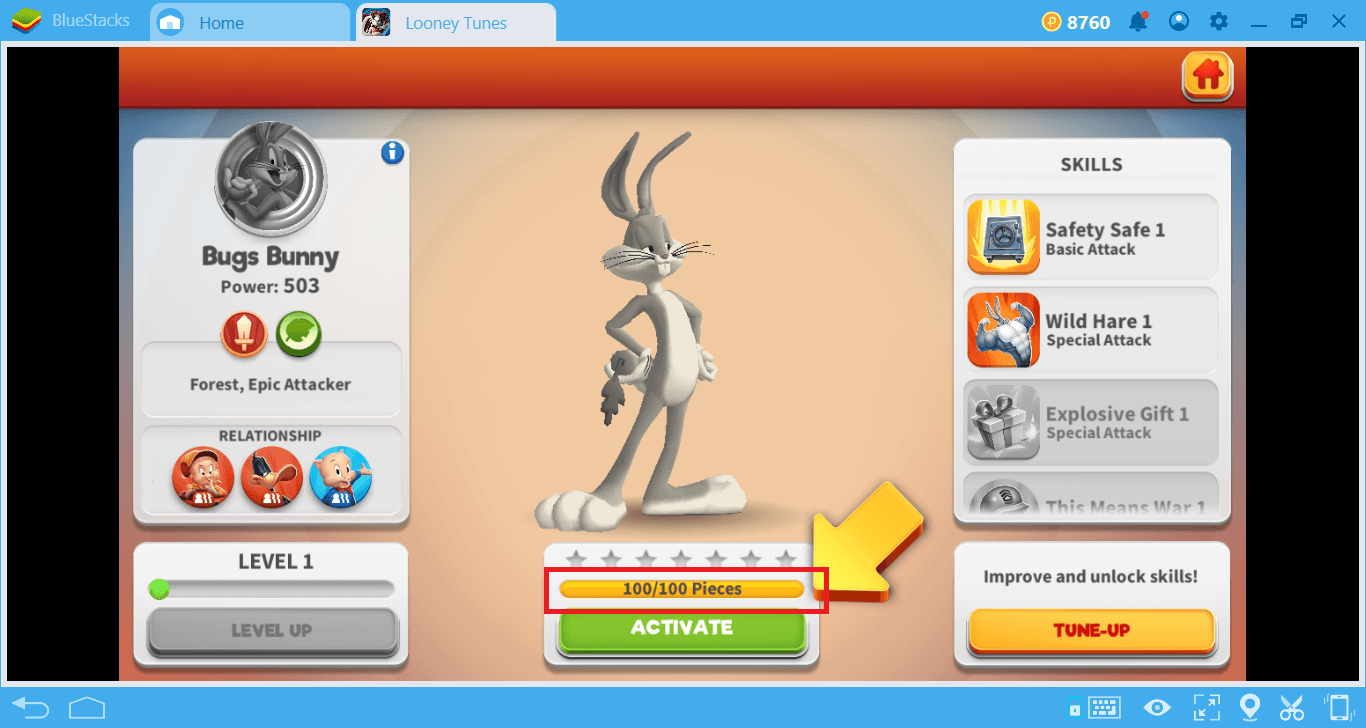 You can add 4 toons to each team. Each toon can take on different roles such as a tank, healer, and damage dealer. The battle system uses turn based mechanics. So you are using your toons' special abilities when it is your turn and trying to defeat the enemies. You can find more detailed information on the Battle System in Looney Tunes: World of Mayhem here.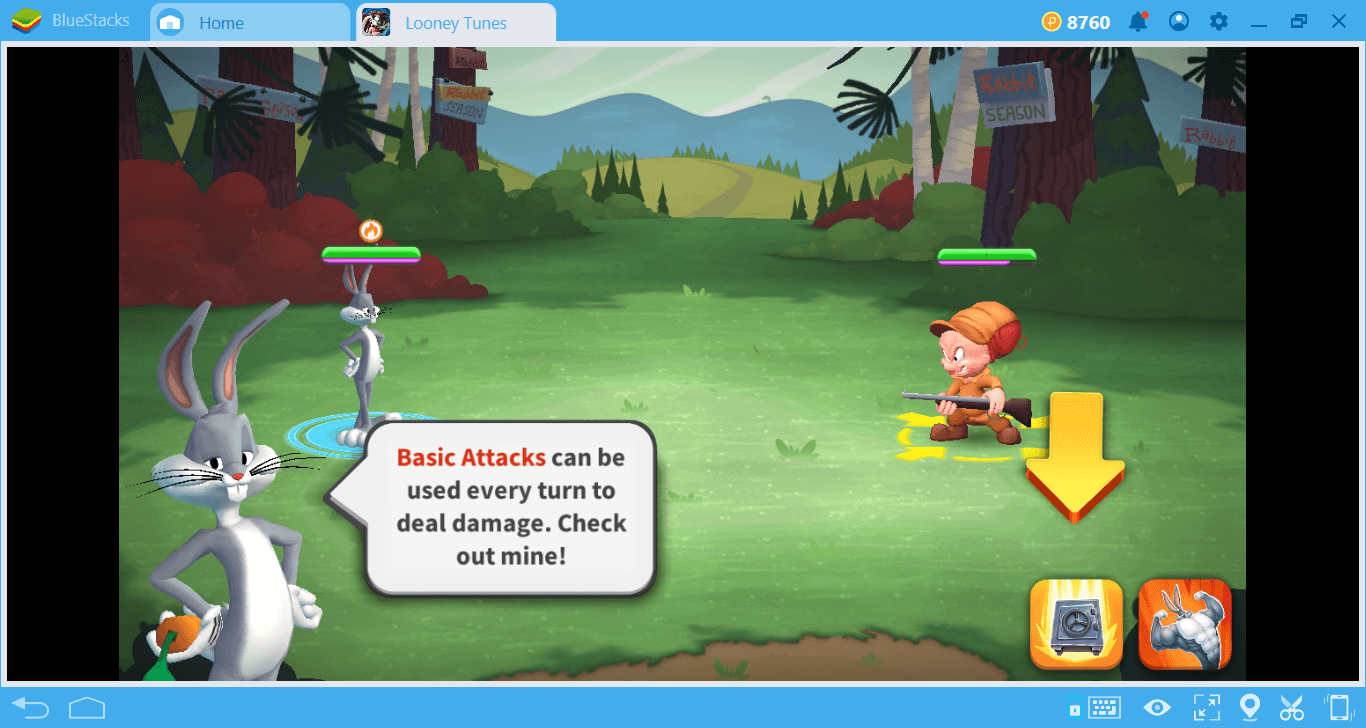 What we have described so far may be familiar: Many other games use almost the same mechanics. But World of Mayhem has a couple of unique mechanics too. The first is the "crate" system. Crates are loot boxes that you win when you complete certain achievements. They award materials that you can use to "tune-up" your toons. Tuning is different from leveling. By tuning your toons, you can give them new skills. The level up process only raises their base stats.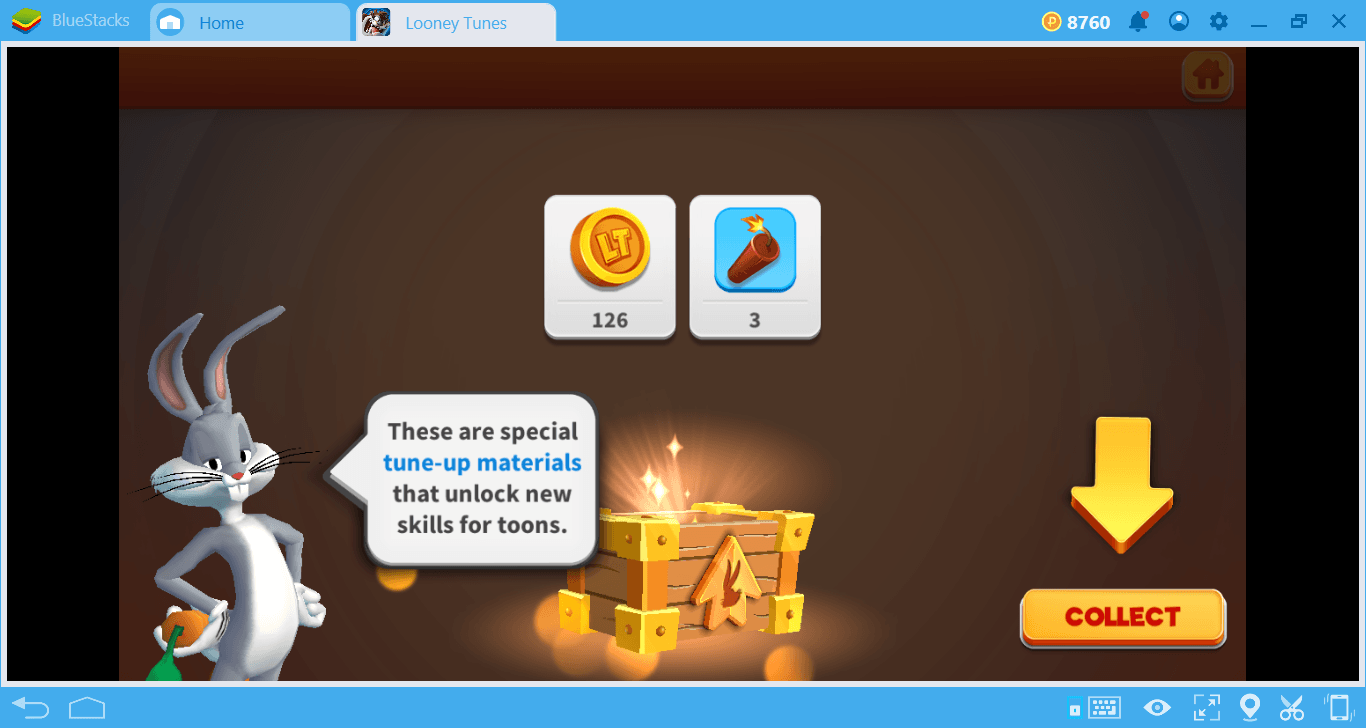 So, why is this system unique? After you get a crate, you have two options: You can open it immediately or put it in your bank and wait. Crates are opened in exchange for gems, which is the rarest currency in the game. If you don't have enough gems, you have no option except storing your crate. However, other players can steal your stored crates. Likewise, you can steal the crates of other players. For each crate you have stored, you have to assign a defense team. When other players attack you, this team will make an automatic defense and you will lose or protect your crate, according to the results. The same goes for you when you attack. The crate system is the basic PvP mechanics of the game.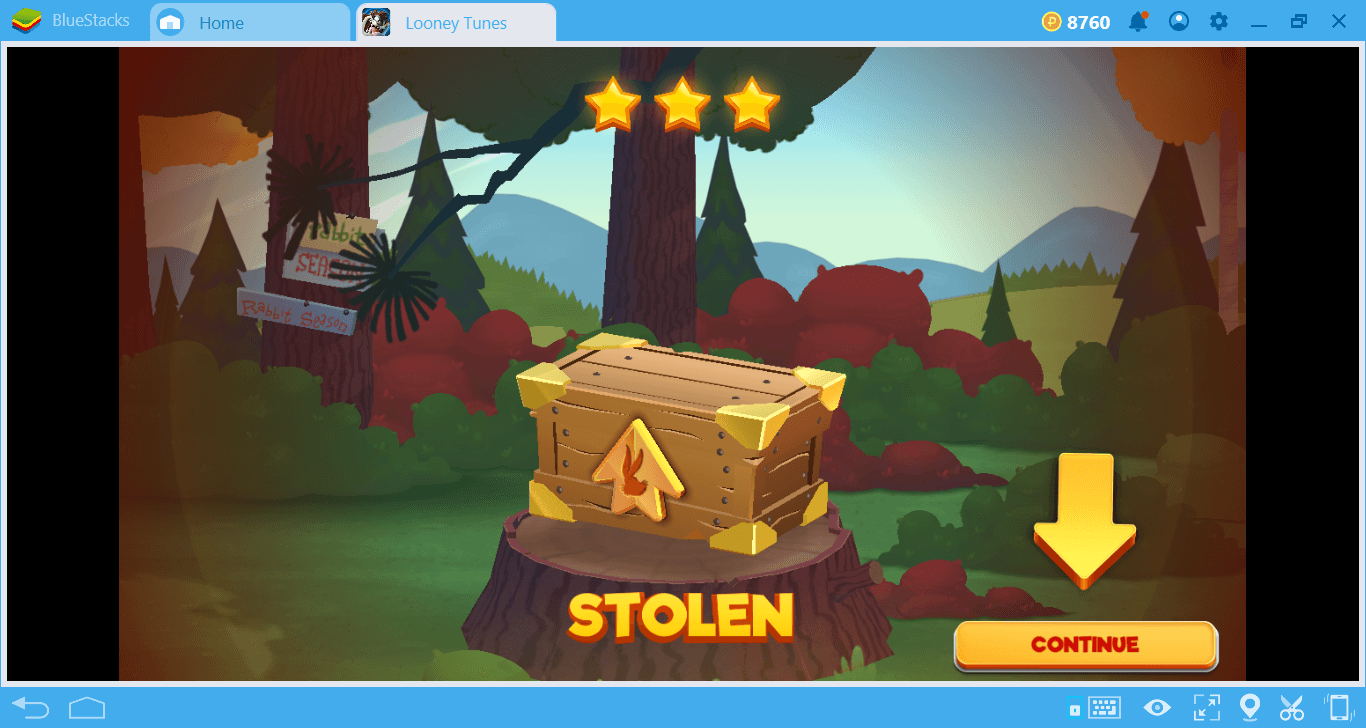 The second unique mechanic in the game is called "Looney World". Once you have reached Level 4, you can unlock this feature. This is a real world and it is extremely big. Your goal is to unlock buildings on it and complete some quests by sending toons in your army to these buildings. The quests you complete reward you with in-game currencies/resources. There are countless buildings to unlock and hundreds of tasks to complete. You can spend hours only in this part of the game.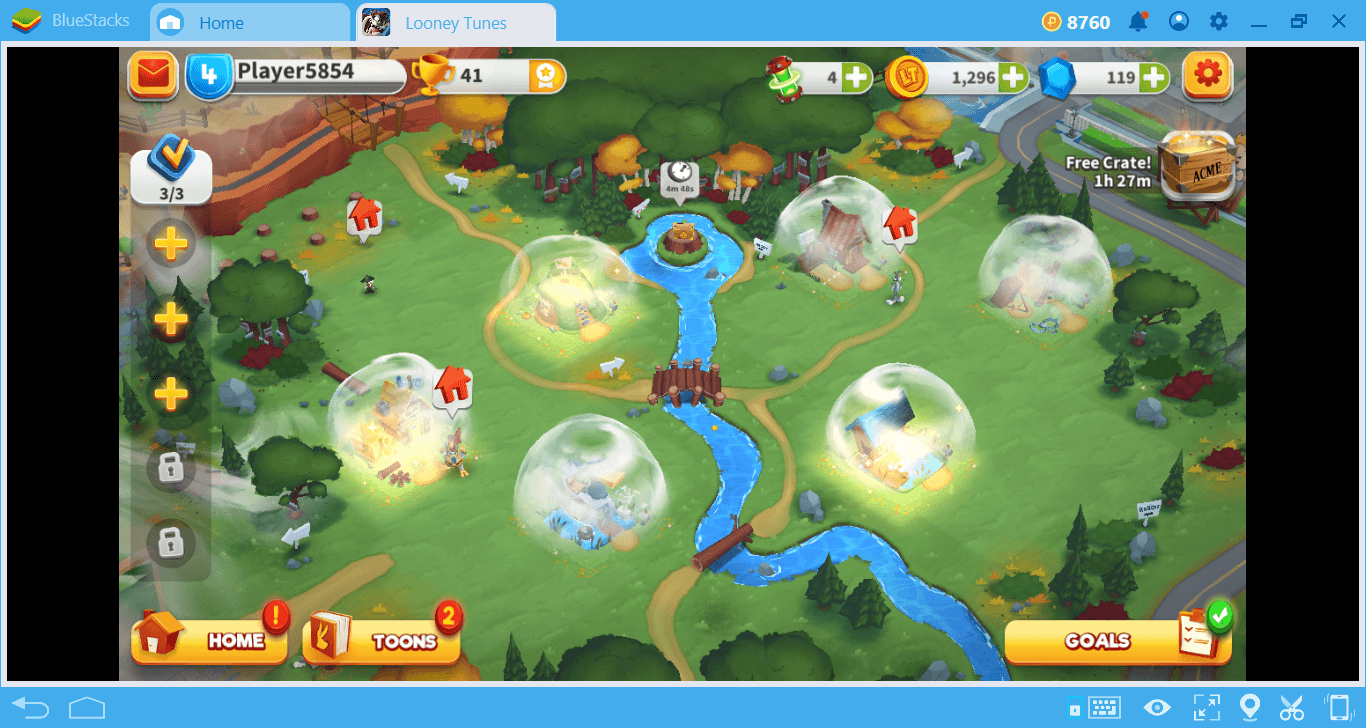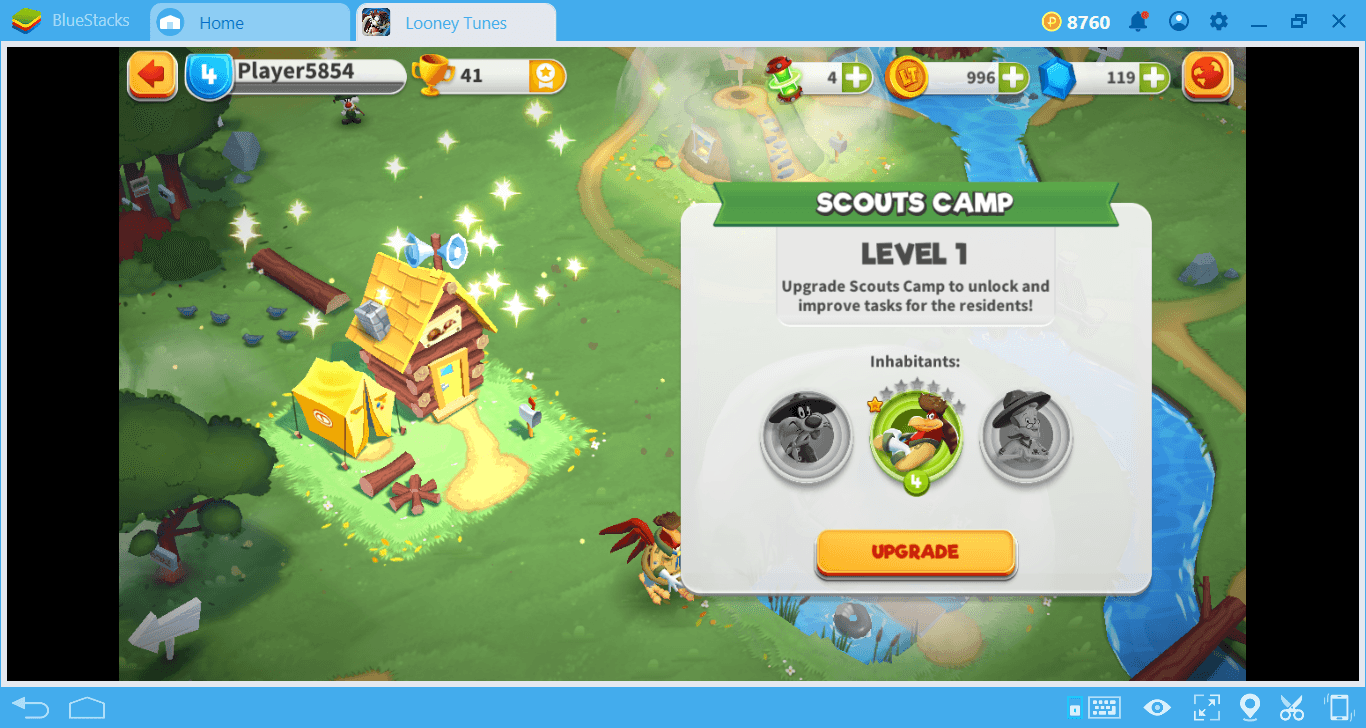 Keep in mind that this is just a general review: In the guides we will prepare, you can find more detailed information about all these unique mechanics. If we were to make an overall evaluation, we liked what we saw. The Looney Tunes: World of Mayhem perfectly combines classical gacha mechanics with some unique systems, and contains the heroes we all know from our childhood. There are very few gacha games developed to appeal to Western players – in fact, we can even say there are no real options other than Idle Heroes. Games like Knight Chronicles don't appeal to players who don't like Waifu characters. This is why World of Mayhem has a chance for becoming extremely popular: It might be of interest to Western players who are bored of playing Idle Heroes.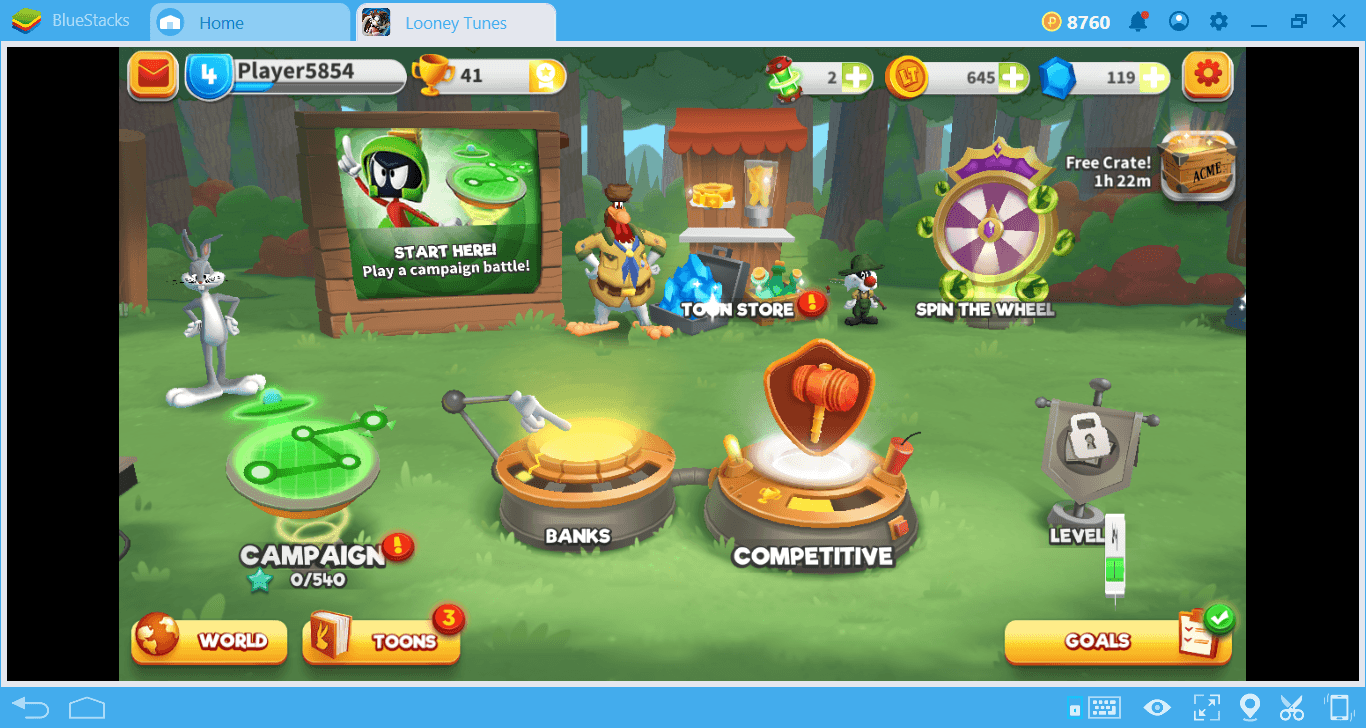 If you liked what you read so far, make sure to check out the detailed guides we prepared for this game too. We highly recommend that you give World of Mayhem a chance, especially if you like Looney Tunes. As always, you can download and play the game from BlueStacks 4. We will keep raising our toon army until you join us: Let's collect them all!