App Reviews
Castle Clash: New Dawn – Is It Worth the Switch?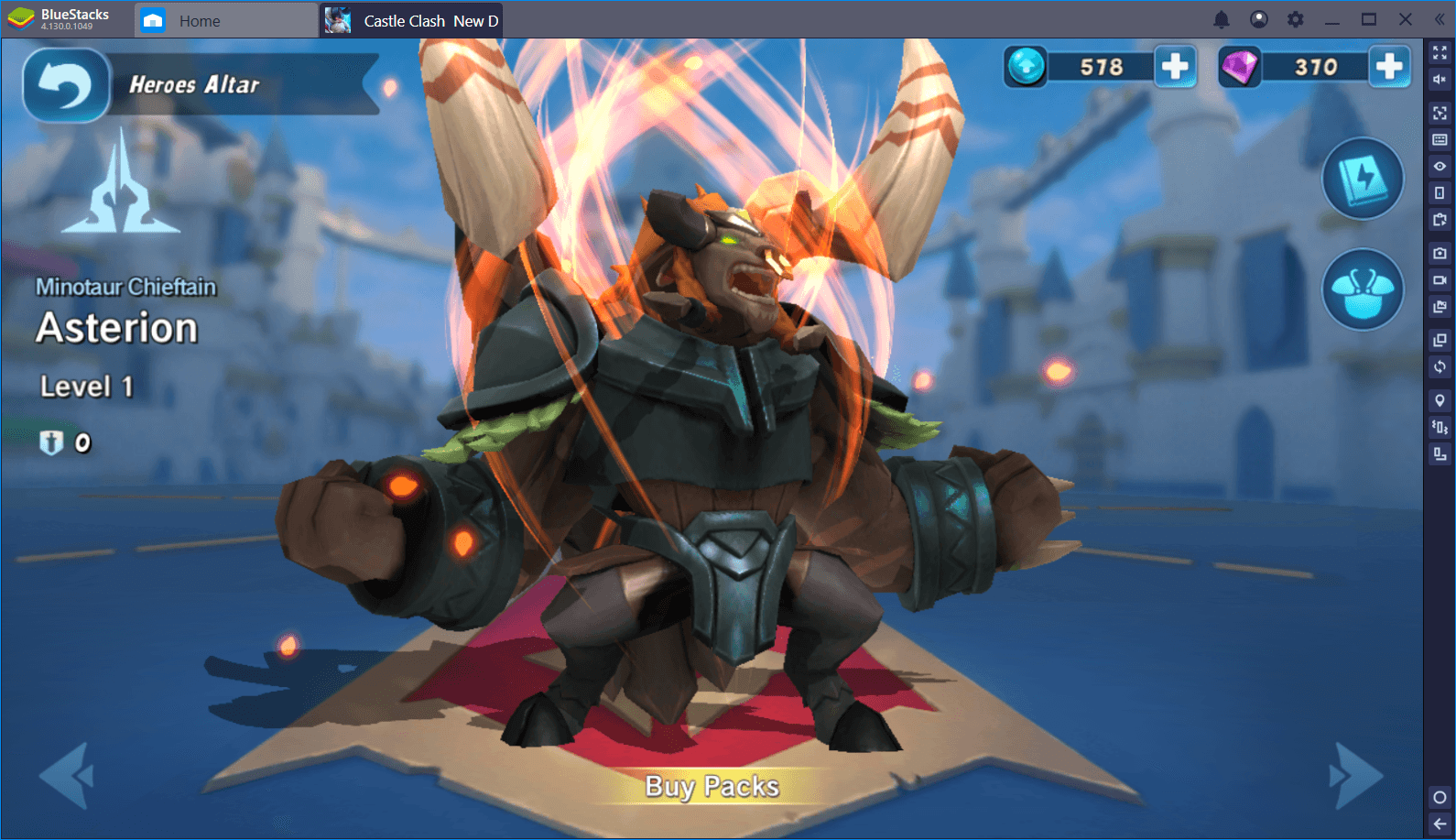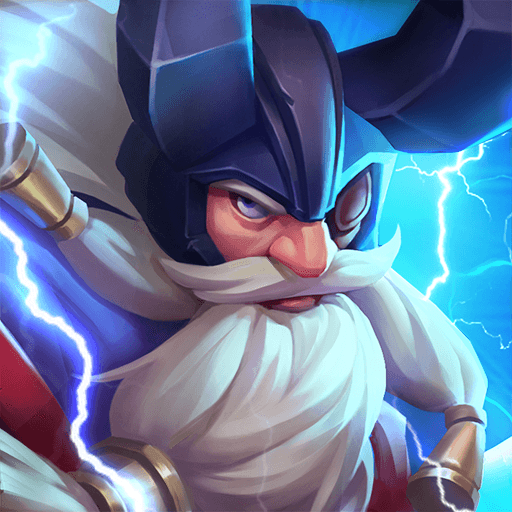 IGG has advertised their recent Castle Clash: New Dawn as the "better and improved" successor of the original Castle Clash, yet some debate has ensued among players as to whether this new game was actually superior. After all, many people had invested a lot of time, effort, and money into their old CC accounts, which made the switch rather painful.
There is no doubt that CC: New Dawn looks better. But is this enough? Some players feel that a visual makeover does not justify spending even more real currency on heroes, upgrades, and a powerful base. Meanwhile, other players argue that significant gameplay changes have been made for the better and that Castle Clash: New Dawn is worth a try.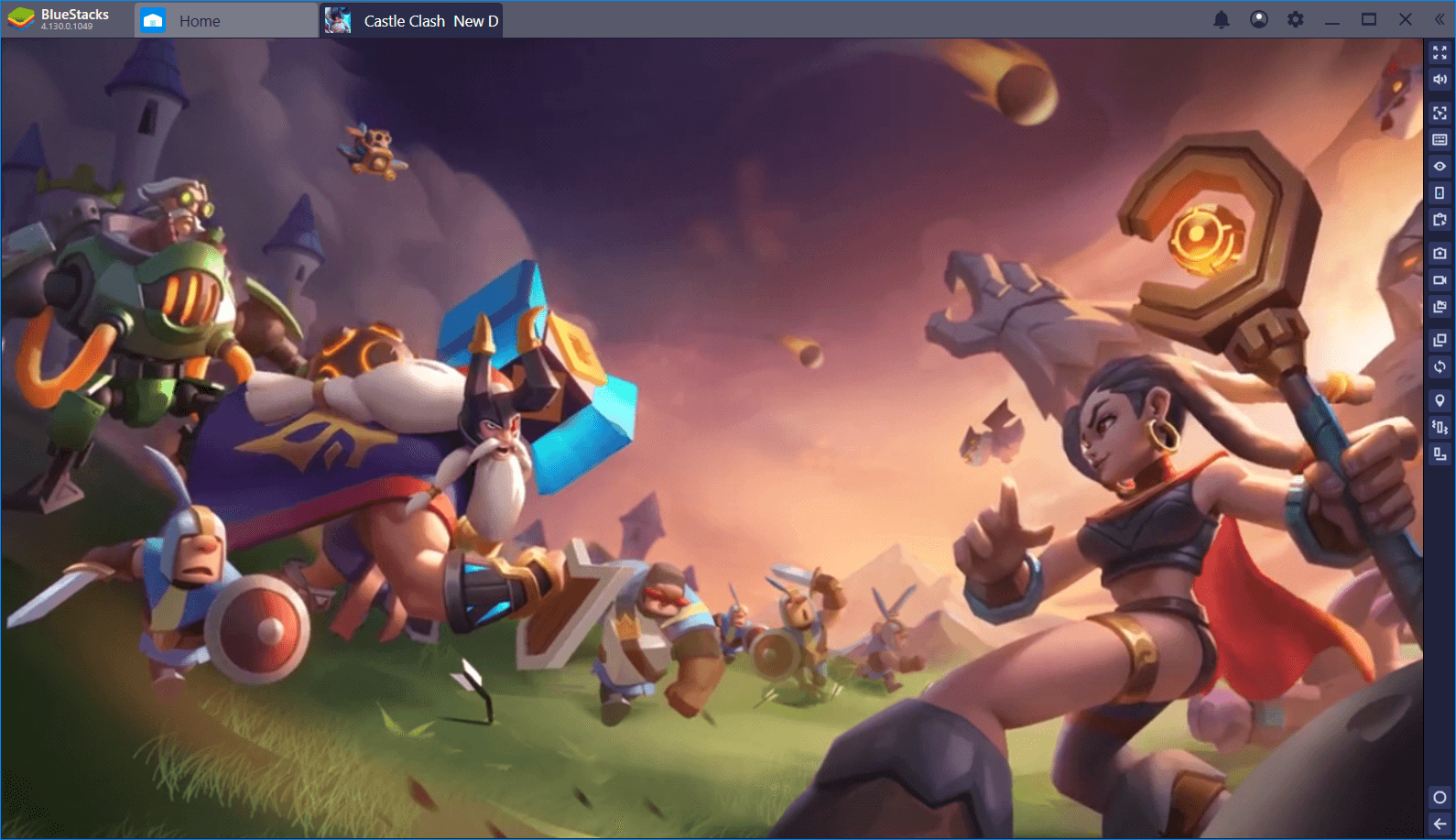 In this BlueStacks review, we aim to settle the debate. We'll give you an idea of what is old and what is new in Castle Clash 2 so that you can decide for yourself whether the game is actually worth your time and/or money.
Familiar Game Mechanics with a Brand-New Look
Let's start with a reminder: the original Castle Clash was and continues to be a fantastic game. Certainly, IGG mixed together elements from several other similar mobile games to come up with this recipe, but the result was nevertheless delicious. In an already oversaturated market, CC has its own community of dedicated players who arduously debate every aspect of the game across Reddit threads and other forums, which only goes to show that the game itself is complex and super fun.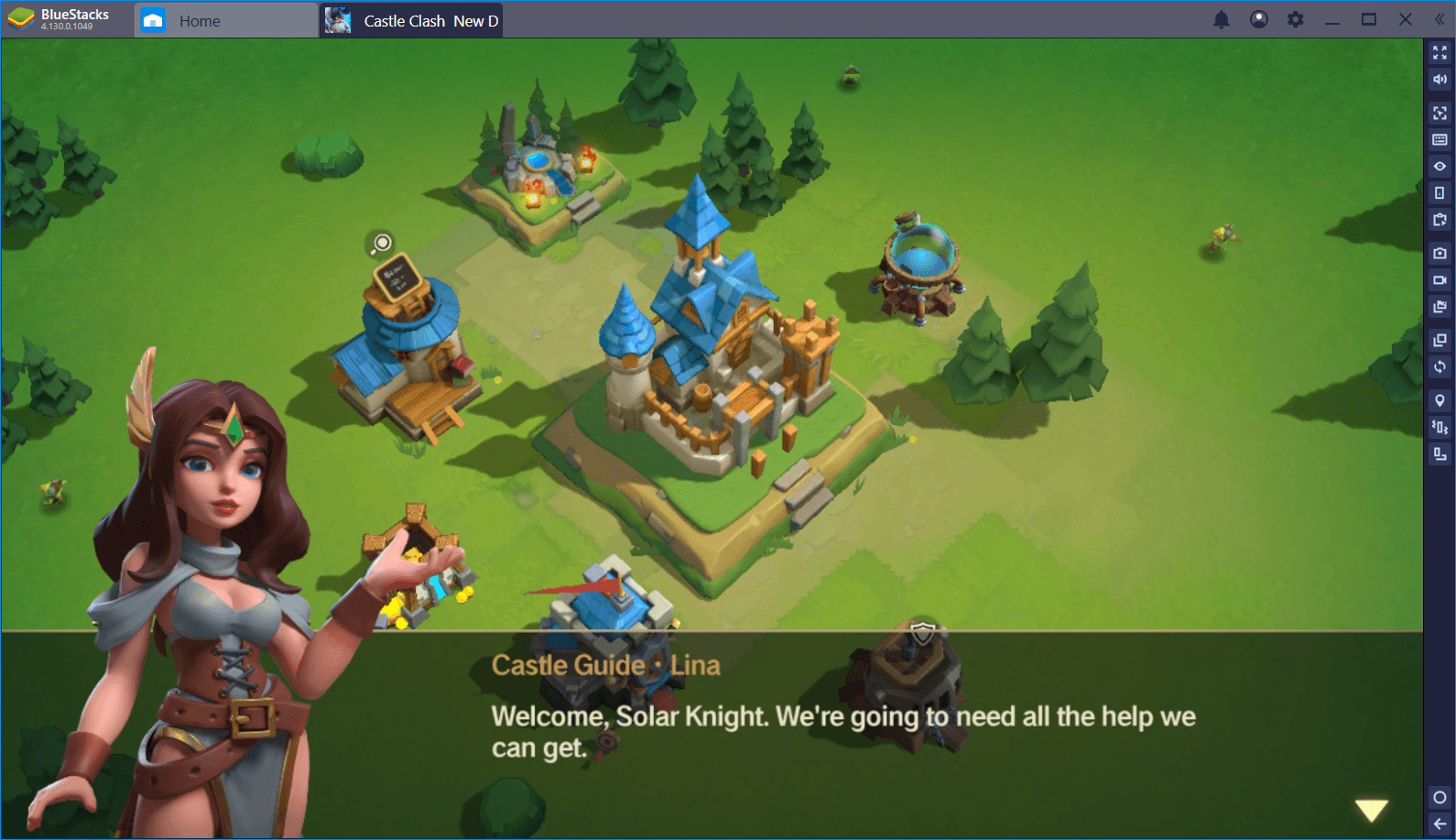 Castle Clash: New Dawn has kept more or less the same recipe for success. At its core, it features those game mechanics that have made its predecessor popular in terms of base-building, resources, troops, and combat. One thing that has changed altogether is the packaging, by which we mean the fantastic 3D view of New Dawn. If you've never played a CC game, this improvement alone should be enough to get you to choose New Dawn in favor of its predecessor.
But what about those players who have invested heavily in the original CC? Is the new game good enough to justify their switch? Below are some of the most important features to consider.
Build a Powerful Base and Customize Your Army
Like in CC1, New Dawn asks you to take control of a small base and build, build, build! The aim is to keep upgrading your Castle to higher levels so that you can produce more resources, recruit better heroes and troops, research better spells, and unlock new features of the game. Through it all, you have to manage your use of gold, mana, and EXP, as well as ensure that you have enough of the latter to support your development.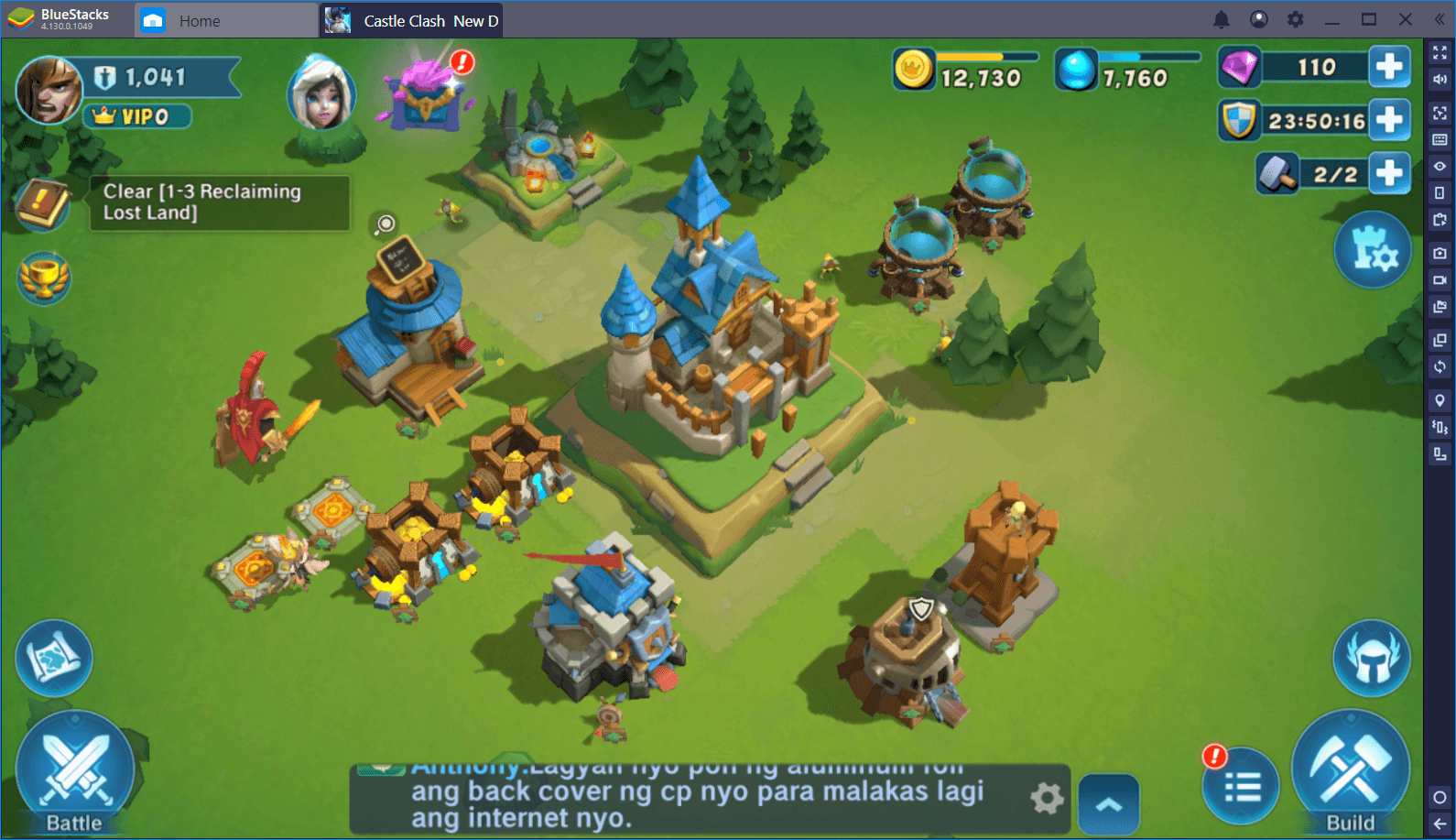 The buildings you have access to are more or less the same as with the previous game in the series. Troops, on the other hand, have received a major improvement in terms of diversity. You no longer have to focus on the same, boring 4 units because you can now unlock more than a dozen different types at the Academy. What's more, from conventional Footmen and Archers to Fae Warriors, Griffins, and even Mimics, all of these new troops have unique abilities and characteristics.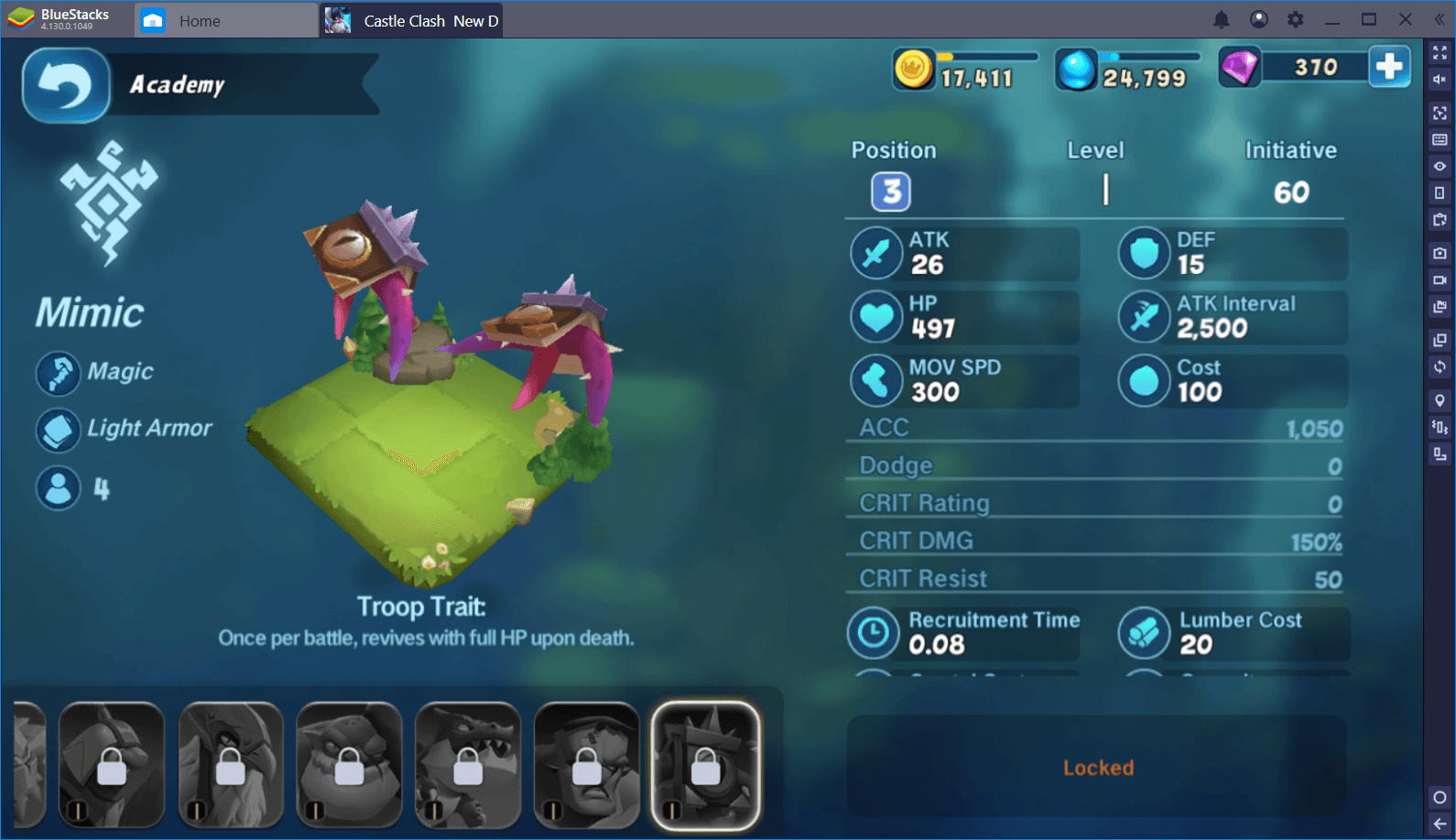 In other words, they are not merely there to look different. When the going gets tough during some of the campaign levels, you can gain an advantage in combat by selecting the appropriate troops and using them properly. Any day, we call that a big plus for strategy!
Recruit and Upgrade Heroes
Heroes have not suffered any major changes since CC1, although some of them have become more balanced than before. Ehem… yes, we mean you, Minotaur! This beast of a hero is still really powerful compared to the others, but he has been knocked down a peg since the previous game and we couldn't be happier for it. After all, there's no fun to everyone picking the same OP hero in all possible situations. We commend IGG for trying to achieve more balance in New Dawn.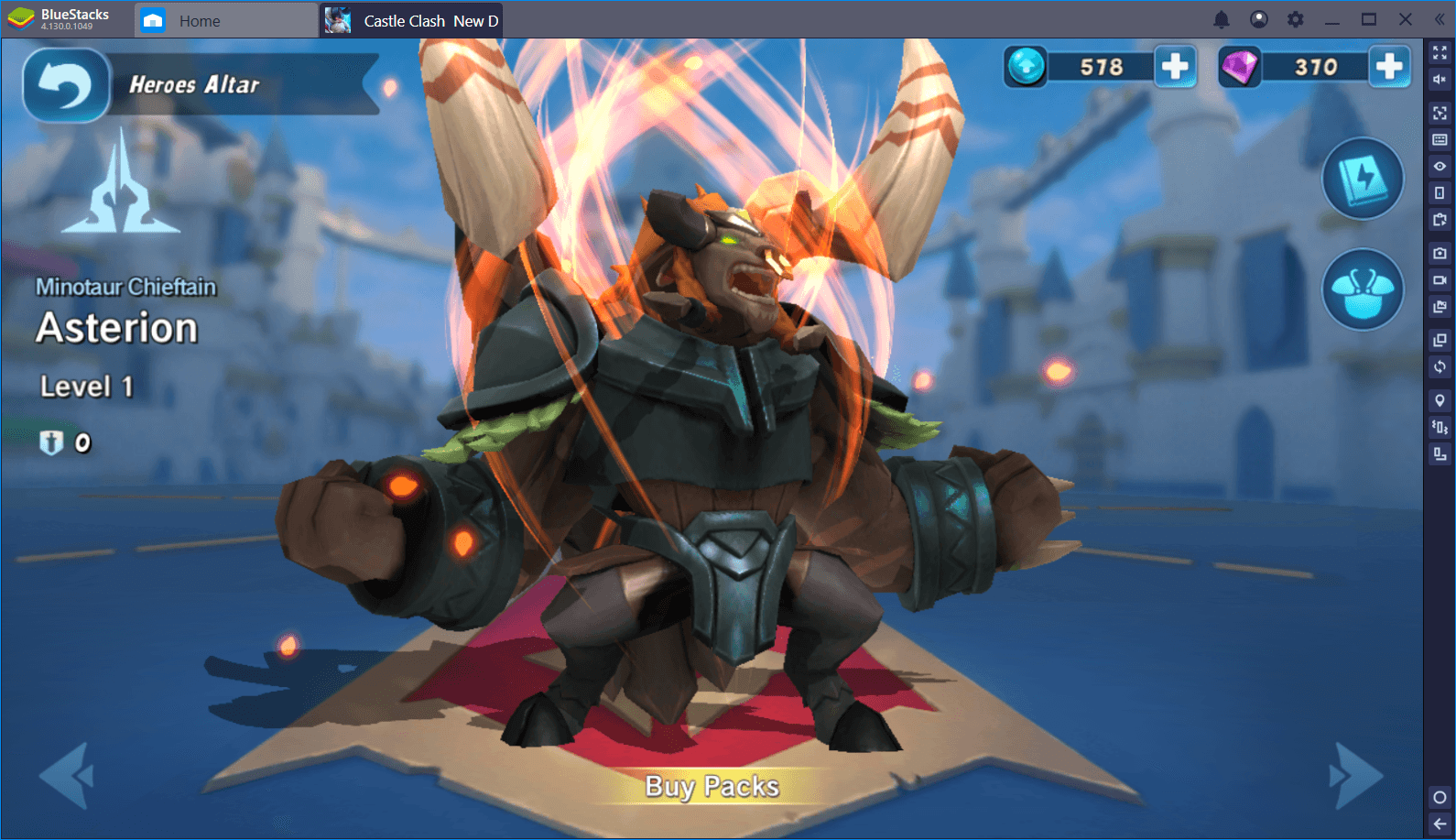 Otherwise, heroes follow largely the same game mechanics as before. You can recruit new ones through quests, achievements, and by opening (costly) Wish Coffers, while upgrades come in many forms. From simple levels to skills, awakening, costumes, and more, there are plenty of ways to improve your favorite champions… so long as you have either the patience or the Diamonds for it, of course.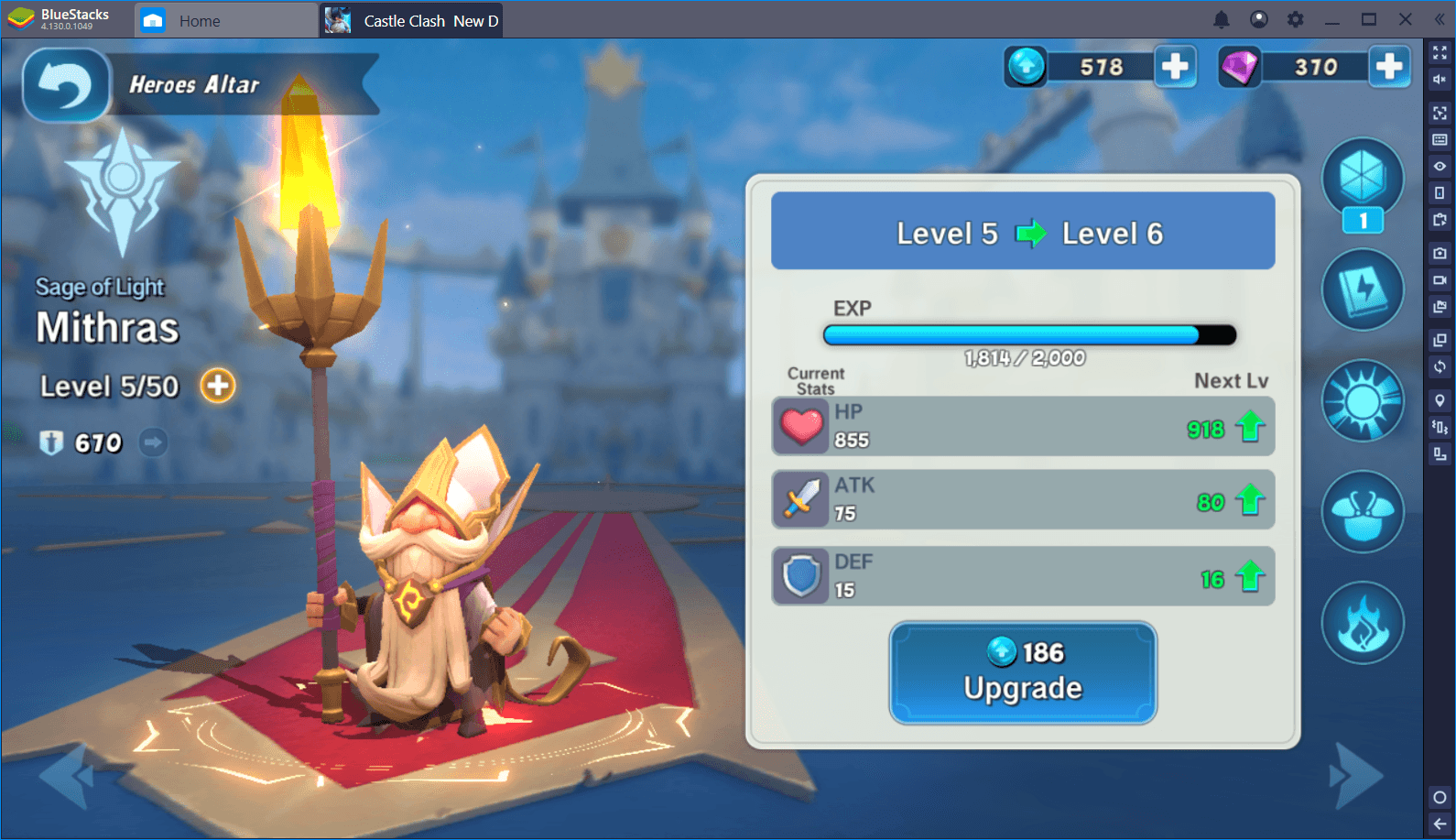 When it comes to combat, IGG has made some considerable improvements to heroes. Their abilities are now manually activated and can be aimed on the battlefield, which gives much more control to players who want to overcome difficult challenges through impressive tactics, rather than sheer force. Another important plus for us.
Test Your Skills in PvE and PvP Challenges
Ultimately, all the base building and army design serve one purpose and one purpose alone – to conquer and rule the entire worl… erm, let's try that again. We actually mean – to bring peace and prosperity to the realm for the good of the people. That sure sounds better, doesn't it?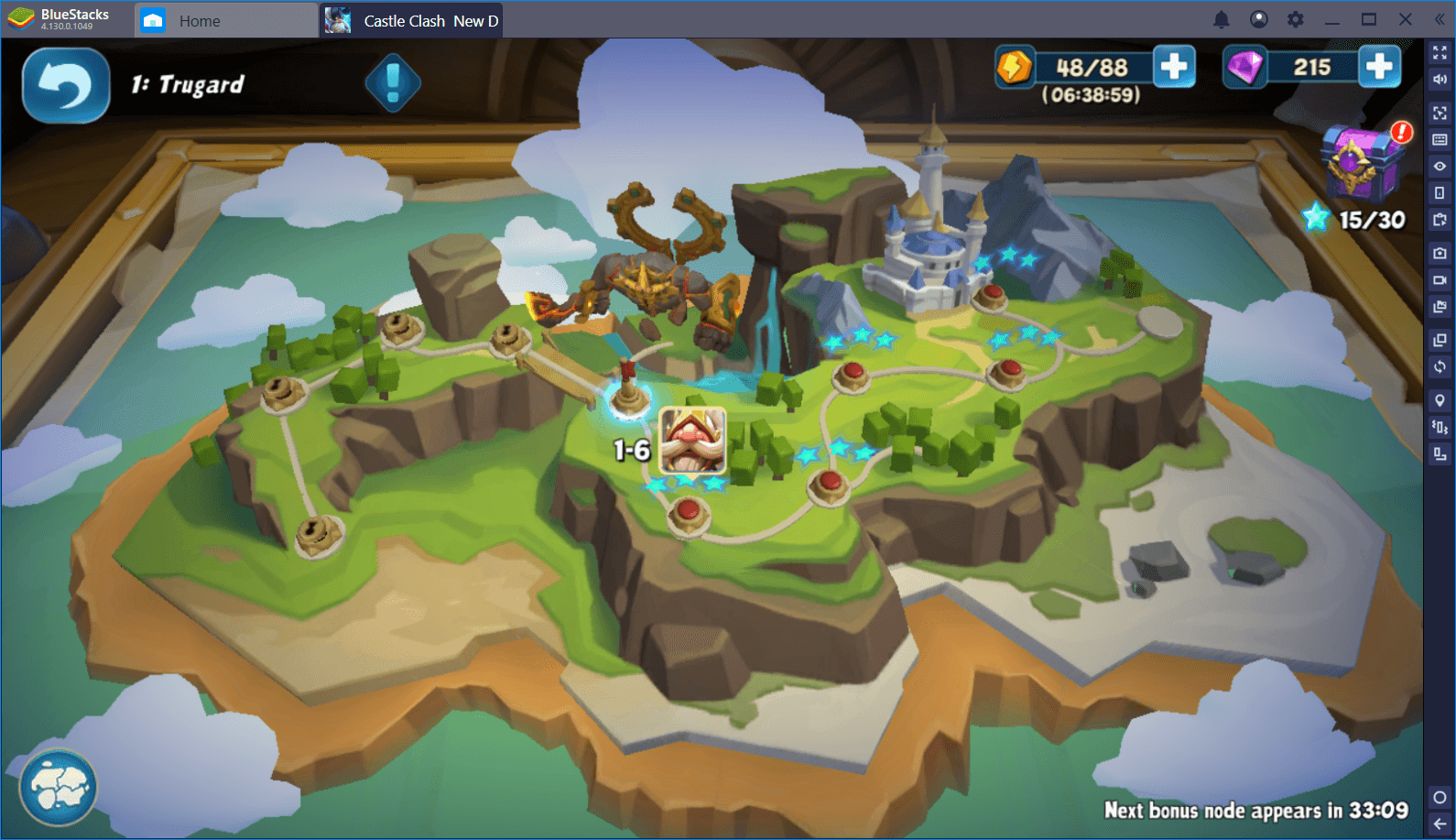 You can test your army and leadership skills in both PvE challenges and PvP combat. The "Dungeon" is akin to a typical campaign map, where you can unlock new heroes and, more importantly, gain EXP and other resources for hero upgrades. You can also raid other players' bases for resources (which you will do, a lot) or you can take part in more honorable encounters in the Arena. You can then spend your Arena Coins at the Mall for base resources and hero fragments.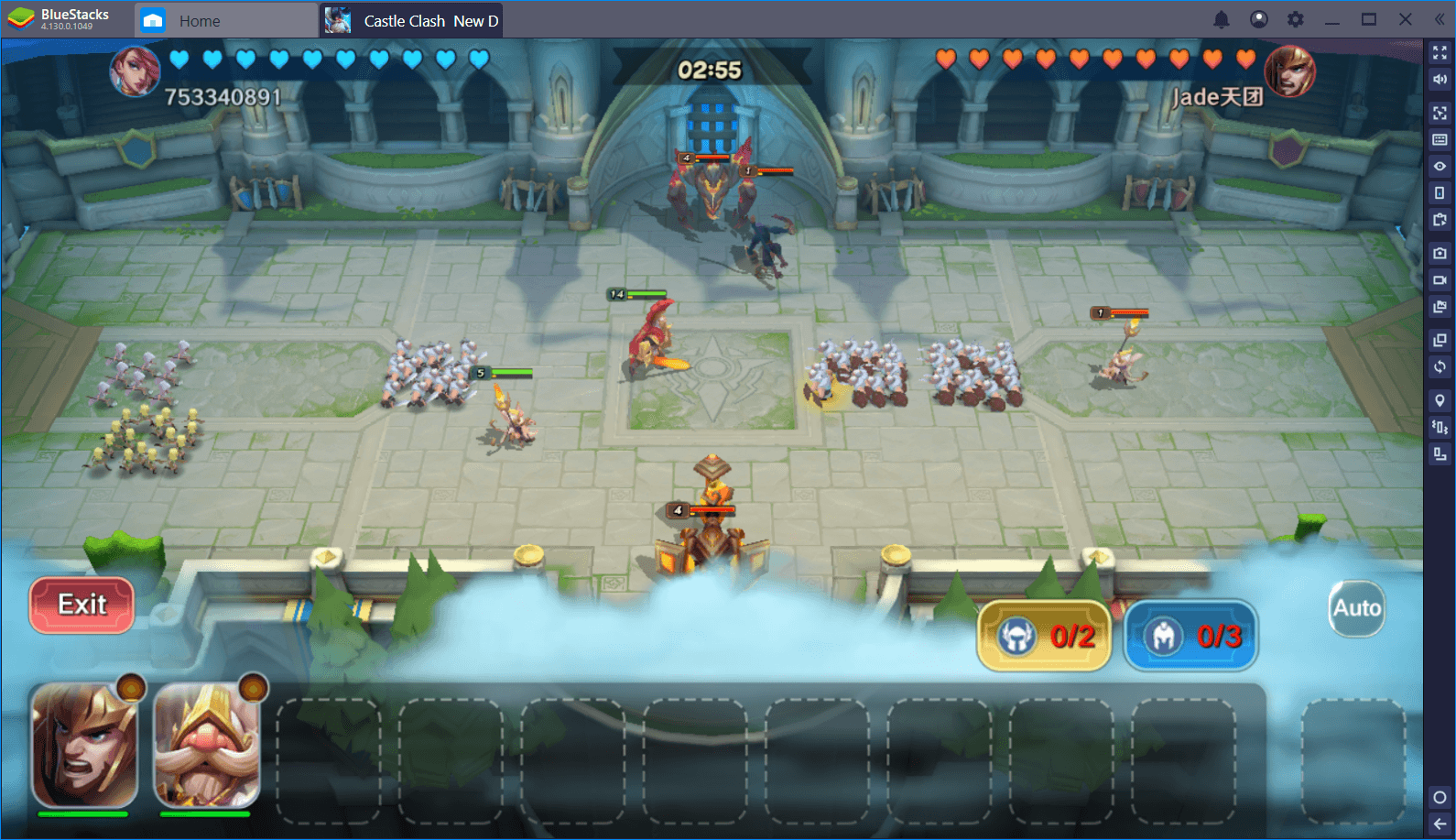 Between these battles and veritable guild wars on the world map, there are plenty of things to keep you busy while you're playing Castle Clash: New Dawn. Overall, the game might not be the most innovative release in IGG's history, but especially for those players who are new to the CC universe, it is most certainly worth a shot. As for returning CC1 players, it's up to them whether the new balancing features are attractive enough to make them give up the progress on their old accounts. We certainly hope to see both new and old blood in the Arena!