App Reviews
Nonstop Knight – action RPG game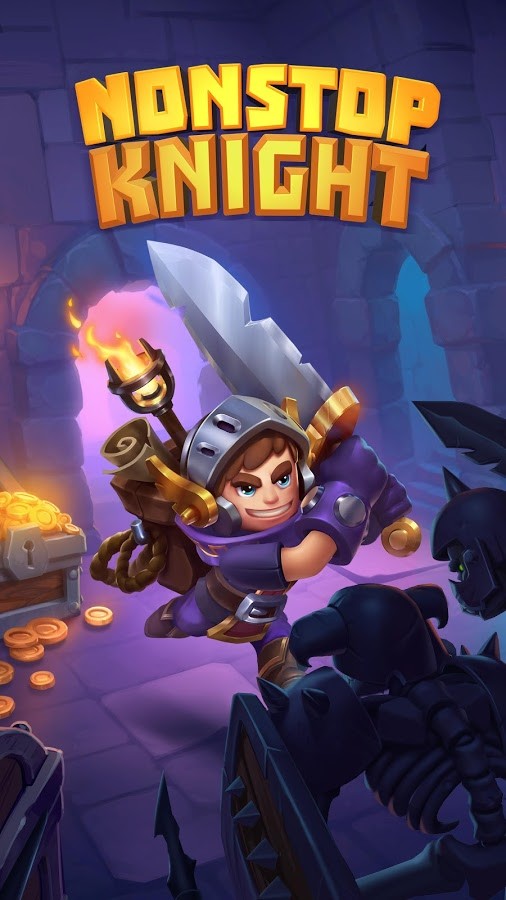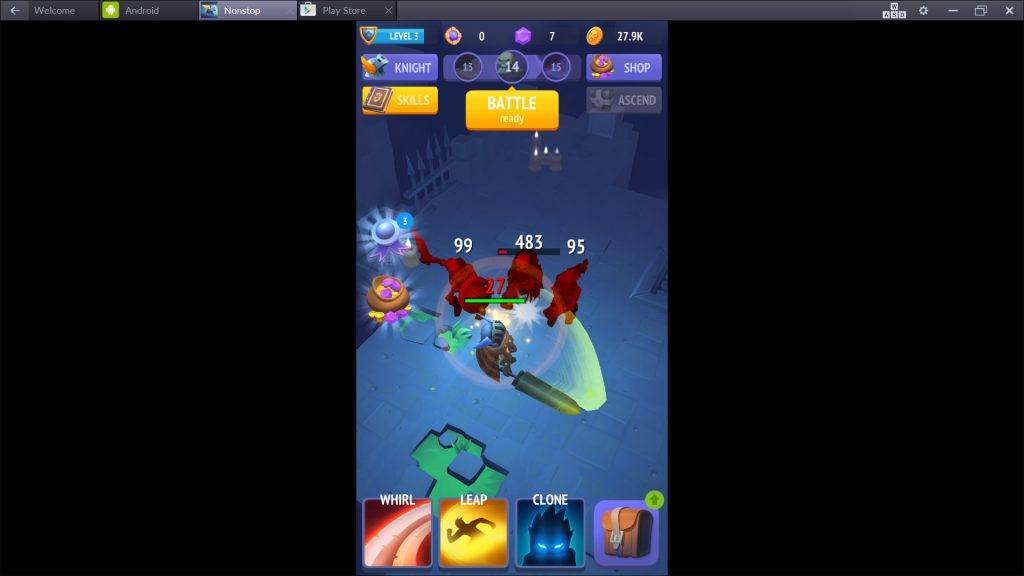 Nonstop Knight is an action arcade game of a young and energetic knight wielding a sword at hordes of enemies without rest until their annihilation. Earn currency and upgrade your hero's abilities because they will be vital for tougher boss fights. Can you top the leaderboards in this new title?
Pros & Cons
Pros:
Excellent 3D graphics and animations!
Unlock and upgrade abilities!
Cons:
Extremely repetitious; including enemies, realms, and overall gaming mechanics.
Easy to let idle, lack of challenge & interest.
Nonstop Knight is brought to us by the makers of Royal Revolt and Olympus Rising. Therefore I assumed this brand new title would be on par with those fine games. However, in this review you will learn how mistaken I was.
Nonstop Knight is an adventure of a young knight violently swinging his sword at any monster in his path. The premise of the game truly is nonstop swinging of his sword. There is no pause button and even if you exit the game and return, you'll notice your currency has gone up as he still swings that sword at enemies in your absence. The goal (I guess) is to make it to difficult boss levels. Or perhaps the goal is to earn coins to upgrade weapons, armor and cloaks within the chest. Or maybe it is to unlock and collect new powers such as leap attacks, whirl power strikes or invisible cloak attackers that cannot be struck but can help strike enemies for a short period of time. Or it could be how high you can climb the leaderboards?
While there is a lack in actually playing the game there are many other things you can manage if you've earned or unlocked them. Such as purchasing higher levels of items in your chest, equipping your knight with new abilities, upgrading skills, using special powers on attackers, plus advancing to higher levels.
I personally have issue with how extremely repetitious the game is; this includes the enemies, the realms, and the overall gaming mechanics. Yes it's easy to play but honestly you can do well in the game not physically playing at all- which is no fun and makes me question why the need to play. There seem to be an endless supply of the same foes (only difference is when you reach a boss). The realms are virtually the same perhaps with slight background color changes. With the exception of powering up your abilities and fighting bosses there really is nothing else to do in the game. You can honestly let it idle and auto-play, thus creating a lack of challenge and interest in playing.
BlueStacks Rating
Rating: 3.5/5
Honestly, the only great things about Nonstop Knight are the graphics and some of the abilities you can collect and upgrade. It's far too repetitious with no real goal to grasp on. I was able to let the game auto-play during majority of this review without any negative consequence. It does not make for a challenging title I would desire to return to nor recommend. Hopefully the developers can improve upon this bore. You be the judge and see for yourself.