App Reviews
Prison Break: Alcatraz – escape the cell puzzle adventure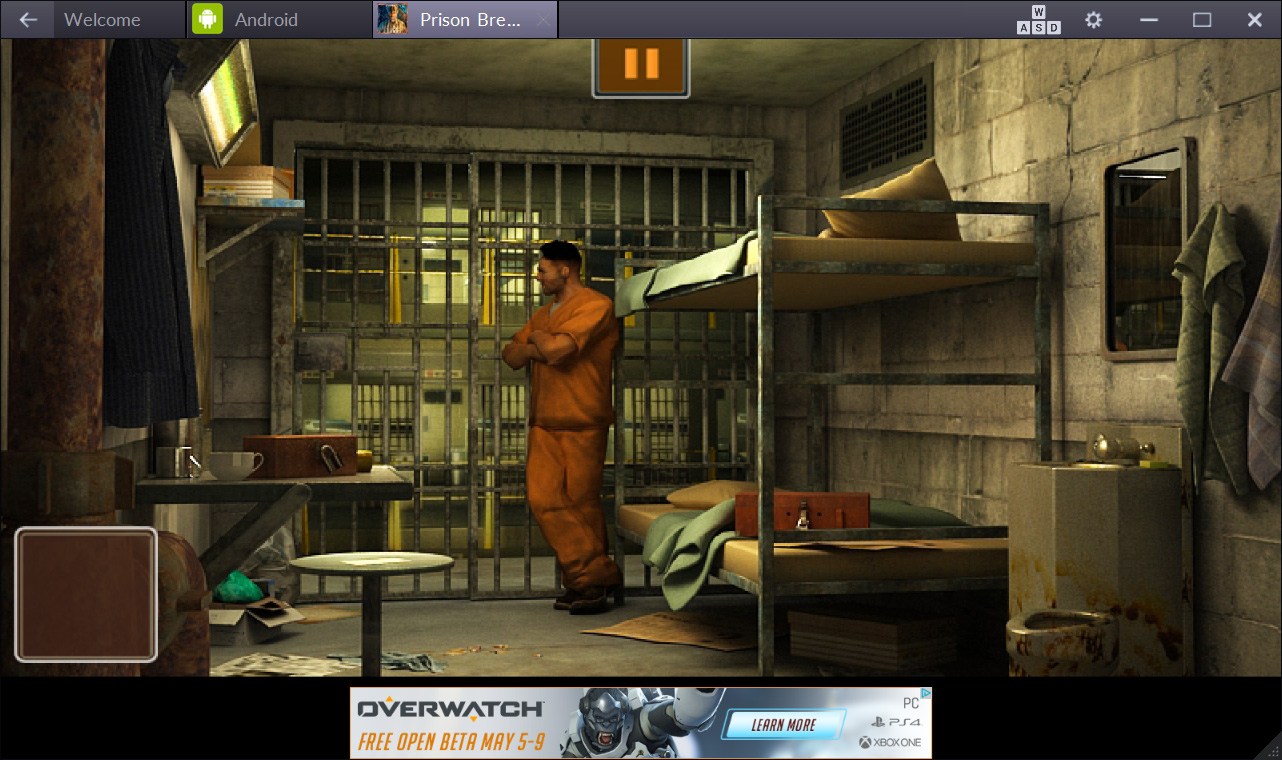 From the developers of Prison Break: Lockdown, Prison Break: Alcatraz is the newer "escape the room" puzzle adventure. Find clever hidden clues and objects to free yourself from the world's toughest prison.
Pros & Cons
Pros:
Clever escape the room puzzle game!
Collect hidden items and solve riddles to escape the prison cell!
Cons:
Graphics need improvement on larger screens.
In Prison Break: Alcatraz you are a hardened escape artist in the toughest prison… Alcatraz. In each level the goal is to escape the prison cell using various hidden clues scattered about. For example, in cell number 1 you're locked up with another nonchalant cellmate standing by the bars gazing off into the courtyard. Tapping around reveals:
A rock under the top bunk bed pillow
A razor blade in the sink (use the rock to break the razor in order to collect the blade)
Strangely, use the blade to open the letter on the stool which reveals a key (this is not the door key but use it for the locked box atop the desk
In this box you'll find a cigarette, use it as a monetary offering to the cellmate and pay him for information… (the combination to the box on his bed 1965)
Stored in that box is a hammer. Take it to the wall by the desk and use the hammer to smash the center-blocks revealing the door key!
This puzzler is filled with many cunning levels to figure out riddles, reveal miscellaneous object and combine items to create things needed for escaping. Although this game was evaluated on BlueStacks on a PC, the graphics could be improved for larger screens. The 3D graphics were not anti-aliased (which resembled watching 240p resolution content on a 1080p television.)
BlueStacks Rating
Rating: 4.2/5
Prison Break: Alcatraz will keep you engaged and pondering how to escape each prison cell as they vary with each level. Some of the clues are in plain sight while others require some clever thinking and use of other items to finally reveal the door key. I recommend giving it a try. BlueStacks is the best way to play Prison Break: Alcatraz on PC… download now!